Honey Kissed Crispy Chicken Sandwich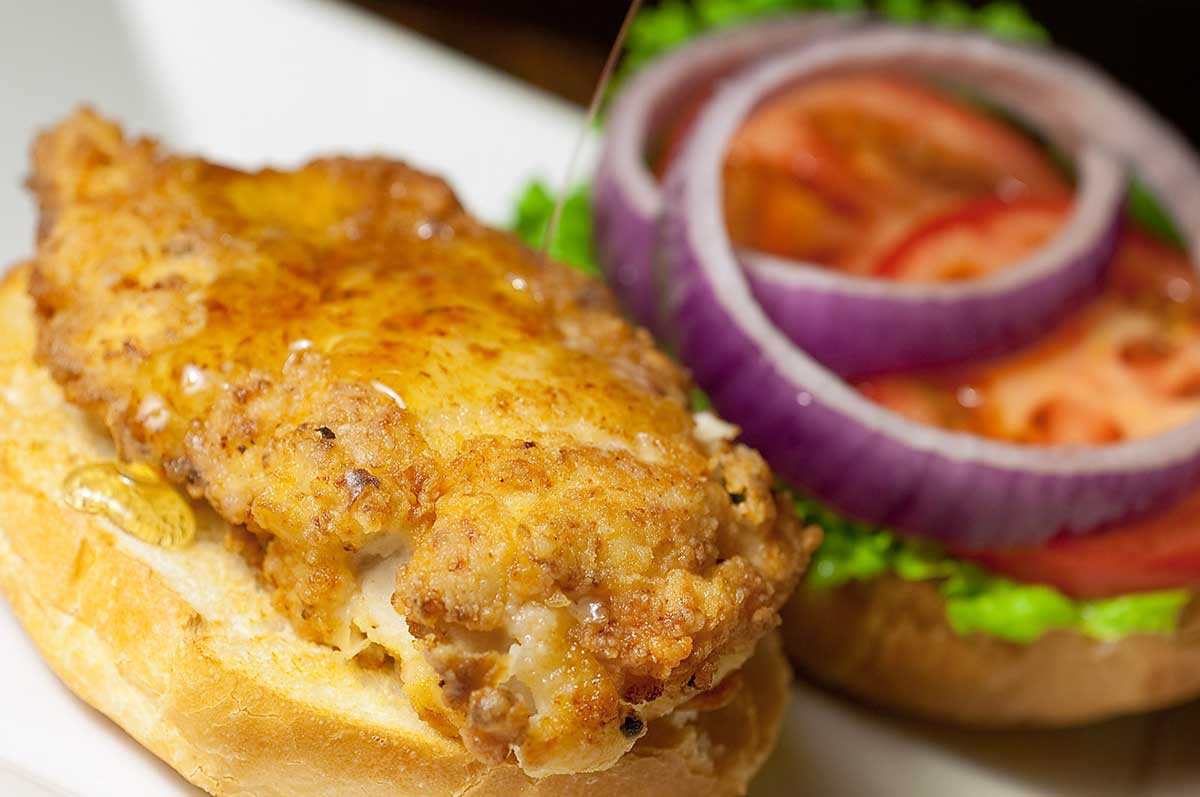 Oh. My. Word. These were awesome. First, the chicken is marinated in buttermilk, dredged in seasoned flour, fried until golden and placed on a toasted kaiser roll with all the fixin's. Then, just when you think that it couldn't possibly get any better,  a little honey is drizzled over the top for a kiss of sweetness. I kid you not, I made these for Ryan and I the other day and after he finished his in an astonishing 5 minutes his quick little fingers grabbed mine while I had set it down in between bites. They were that good.
I would be lying if I told you that I am a huge sweets fan. Really, I'm not. I'm more of a salty food kind of person. That is why the fact that I liked this sandwich so much may seem weird to a few of you who know that I would prefer a pickle to a cookie any day. But this sandwich has just the right balance of salty and sweet to please just about any palate.
Please note that there is a little planning ahead required when making this recipe. The chicken needs to marinate in the buttermilk mixture for at least 2 hours.