Jalapeno Lime Chicken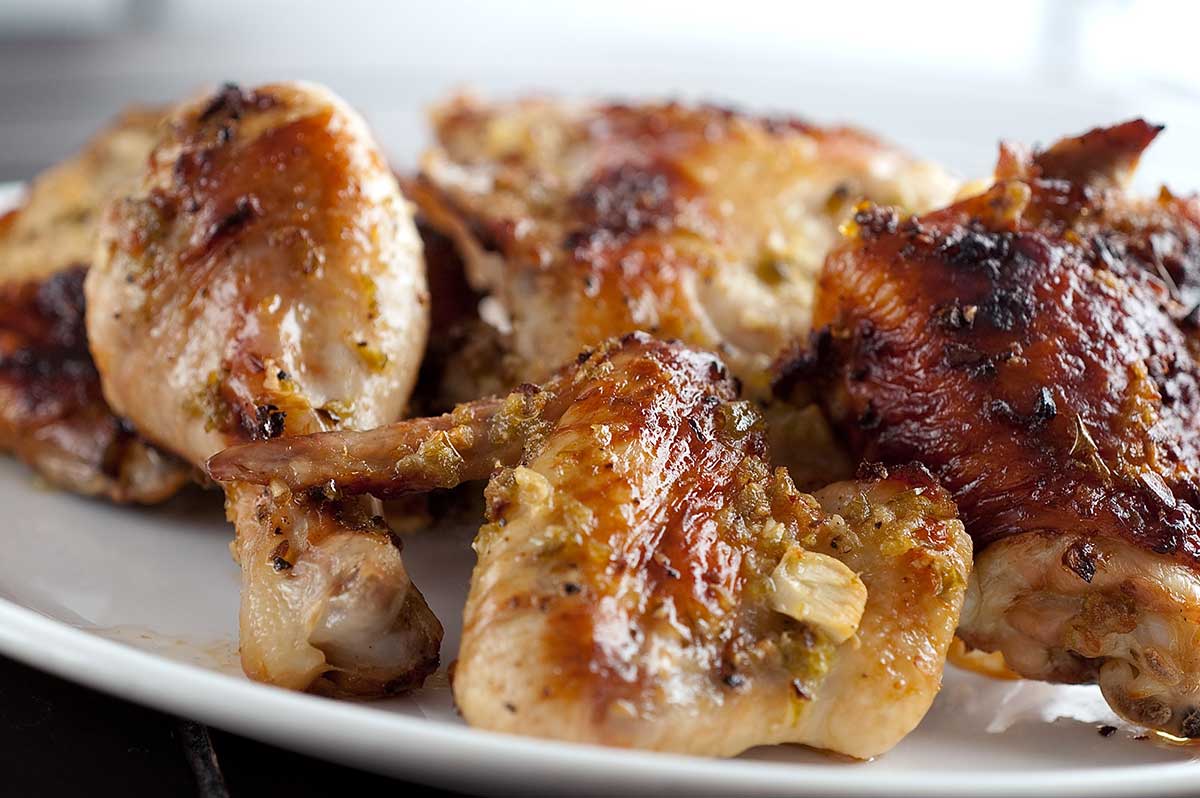 Spicy, sweet, bright. Three words that describe this chicken perfectly. The spice comes from the crisp fresh jalapeno, the sweet comes from honey and the brightness comes from a squeeze of fresh lime. It's light, filling and the perfect summer supper. That is if you are having a summer this year, which apparently those of us in the Pacific Northwest might not get.
I decided to baked this chicken in the oven because….well..frankly Seattle weather has sucked. I mean seriously, I just learned that it has been over 270 days since we have hit 75 degrees here. Two. Hundred. Seventy. This makes it awfully hard to BBQ or grill very often. If you are one of the lucky ones who is actually getting a spring and summer this year, you could also grill this chicken and it would be just as lovely.