Jalapeno Popper Mac N' Cheese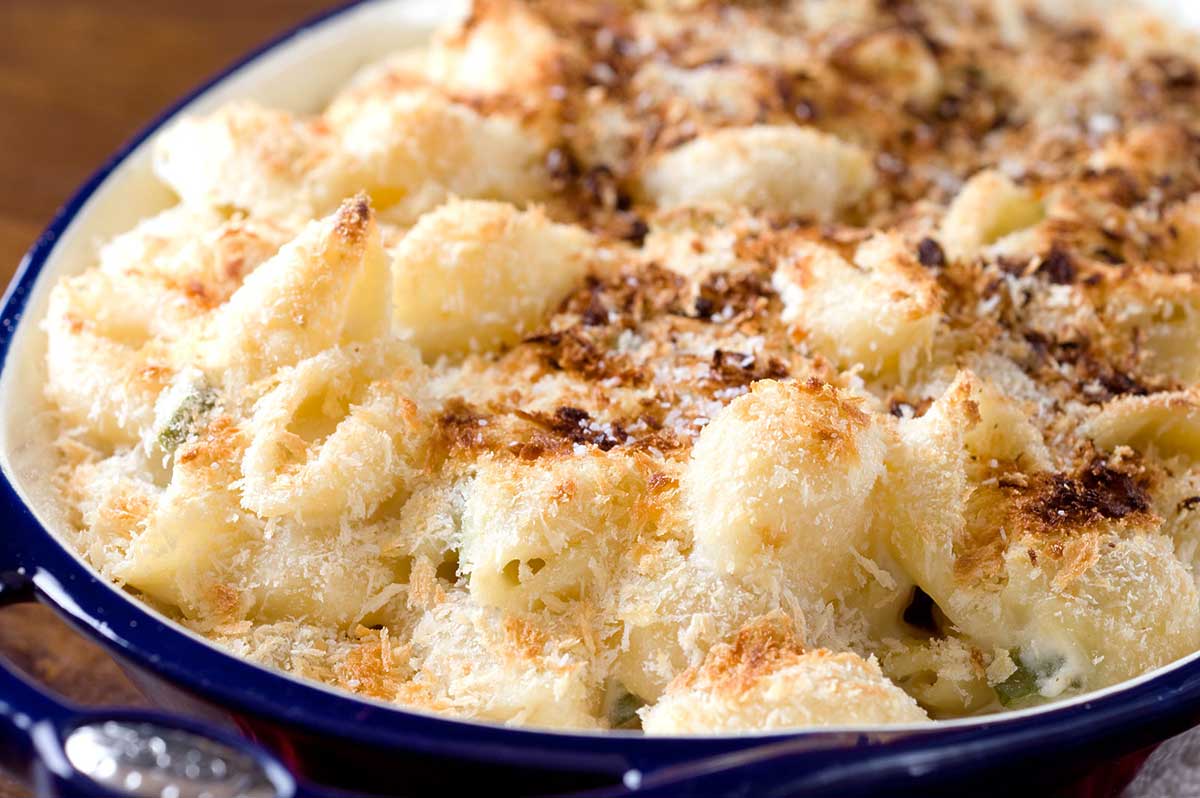 One could speculate that, like my other recent Mac N' Cheese recipe, this recipe is also  the result of a pregnancy craving but the truth of the matter is that I love jalapeno poppers. I loved them before I was pregnant, I love them now that I am pregnant, and I'll probably continue to love them after I am pregnant. The fact that I crave them at 10am is probably because I am pregnant but that is besides the point.  It is this love affair with jalapeno poppers that prompted me to try my hand at jalapeno popper mac n' cheese. And as it turns out jalapeno poppers and macaroni and cheese make a beautiful combination.
To get the true taste of jalapeno poppers two ingredients were obvious: jalapenos and cream cheese. Getting the crunch right was a bit more of a challenge. Should I try bread crumbs? Croutons? Ultimately I decided on panko because I tend to like jalapeno poppers that are coated in panko. In this dish, the panko bread crumbs added the perfect bit of crunch to the creaminess of the mac n' cheese.
While I really enjoyed the baked version, if you are short on time and looking for a stove-top variation, I'd recommend cooking the pasta according to package directions, then follow the instructions up until 4. Instead of baking, place the mac and cheese in a bowl and top with crumbled potato chips. It sounds weird but trust me, it's quiet delicious as well.