Jalapeno Popper Wonton Cups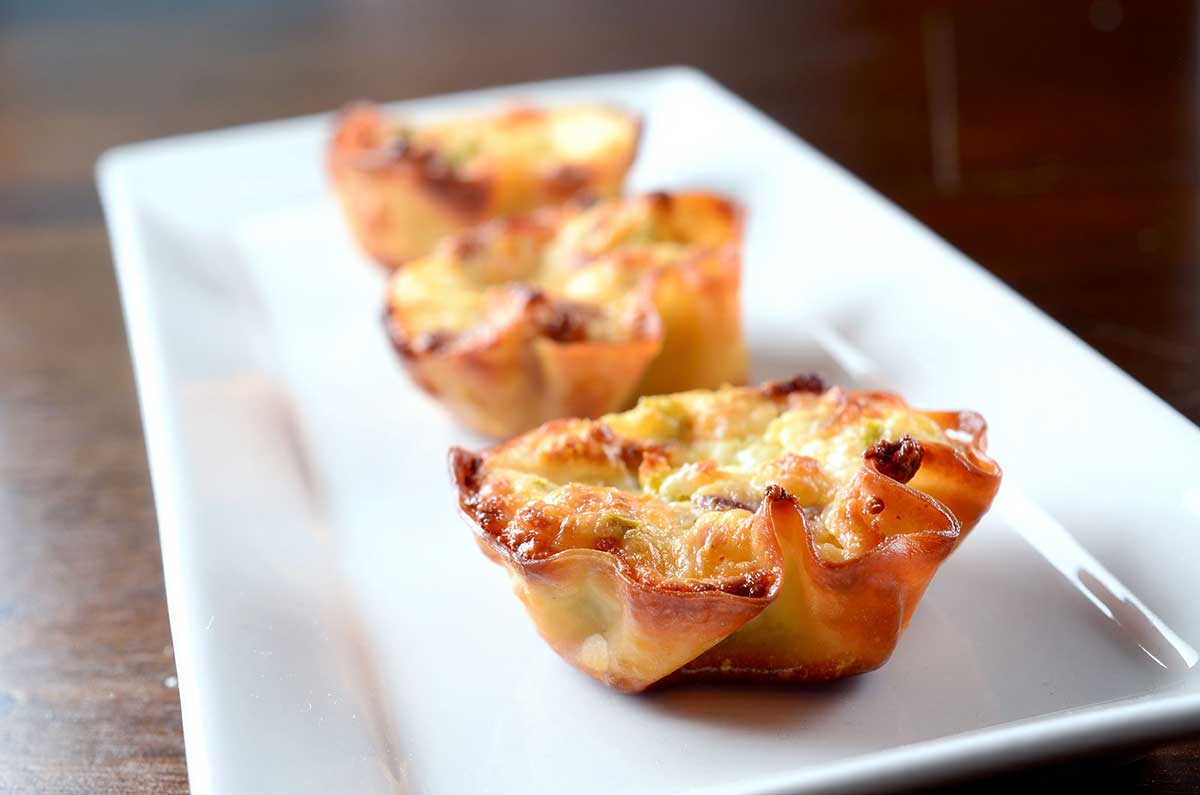 We are still trying to get over the Seahawks loss a few weeks ago, but that is not going to stop me from taking part in the second largest eating day in the US. That's right, we're still planning on indulging in Super Bowl snacks even if it's just to watch the commercials and eat away our football sorrows. Speaking of Super Bowl snacks, these Jalapeno Popper Wonton Cups full of cream cheese, pepper jack, cheddar, jalapenos and bacon have just been added to the menu.
Many of you have probably heard of jalapeno poppers with their creamy insides and crunchy outsides. And most have also probably heard of jalapeno popper dip which is all the goodness of jalapeno poppers in dip form. This recipe combines the two with bacon and stuffs it inside a crispy baked wonton cup. They come together quickly and aren't messy, making them the perfect bite size snack for your Super Bowl party.
Note: I used gyoza wrappers because that is what I had on hand. They are round while wonton wrappers are square. Either will work for this recipe.