Jalapeno Ranch Dressing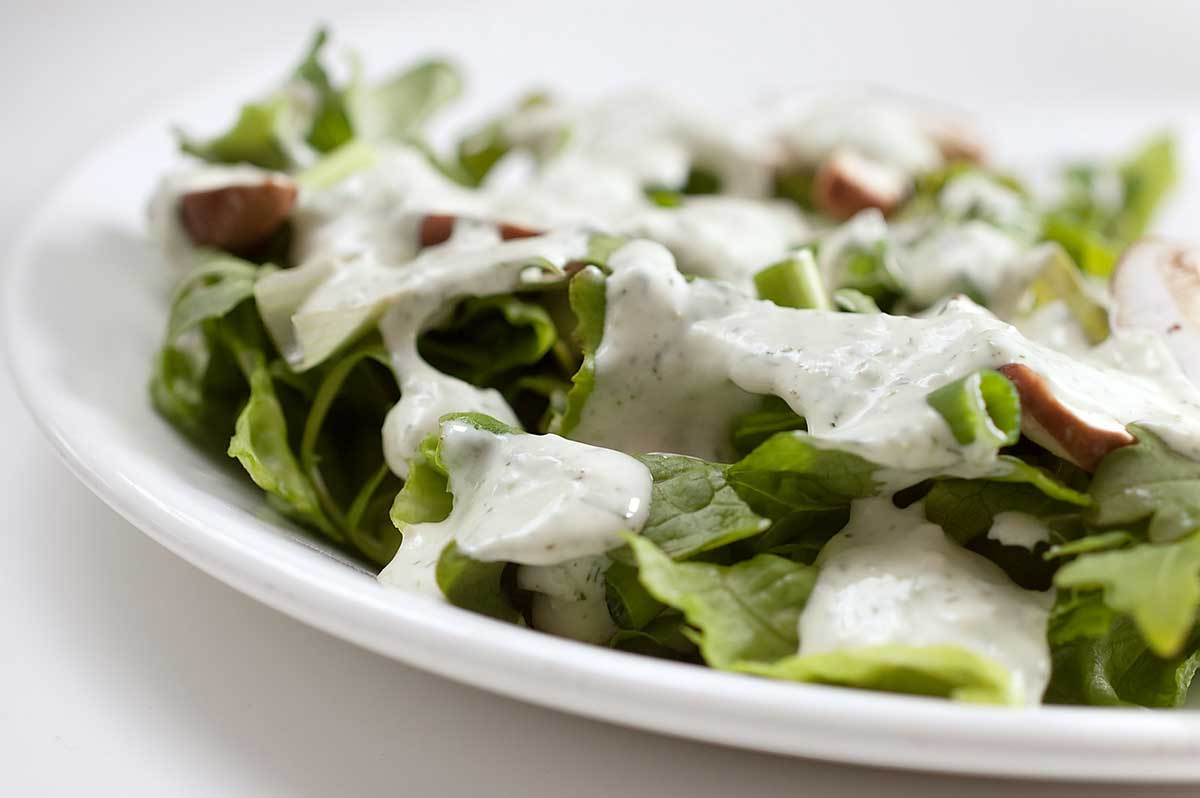 I don't usually like to mess with classics. Especially recipes that are as classic and as popular as ranch dressing. With that said, I just couldn't help myself the other night when I was making a salad to go along with my tacos. I wanted something creamy so I was going to whip up some ranch dressing but I wanted something with a kick so I decided to throw a jalapeno into the mix. The finished product was this Jalapeno Ranch dressing that proved that sometimes change can be quite delicious.
For those of you that shy away from jalapenos, fear not, this dressing is not overly spicy. Although I wanted something that had a bit of a kick, I didn't want the spice to dominate the entire dressing. So instead of just tossing the whole jalapeno in, I decided to remove all of the seeds. By doing this, I removed quite a bit of the spiciness yet kept a little heat and a whole lotta fresh jalapeno flavor.