Lemon Caper Linguine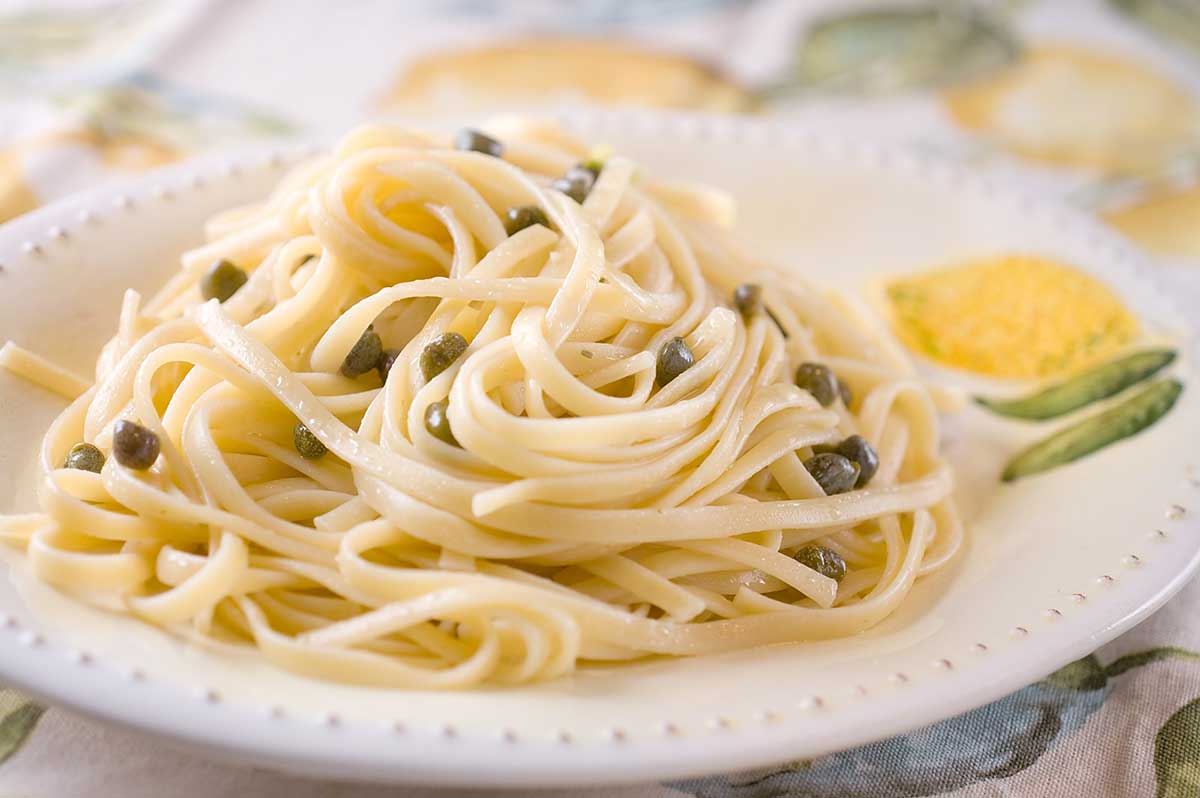 Talk about quick and easy. This pasta just screams busy weeknight dinner. Which is perfect because that is exactly what I needed last night. I just had a bunch of things to do. I was tired and the thought of spending an hour or two in the kitchen cooking dinner just seemed a little too much so I put the kabosh on an slow simmered pasta sauce I was thinking about and decided to go with this quick, lemon caper sauce. This pasta can be done in about 15 minutes. I kid you not.
It took me a bit to warm up to capers but now I love them. I even find myself craving the salty little devils and will reach for one or two as a snack while I'm cooking dinner. They come in a couple different varieties. I prefer the non pareil variety because they are smaller, more fragrant and not quite as strong as the larger varieties. You should be able to find them in the condiment aisle of the grocery stores.