Lemon Pepper Chicken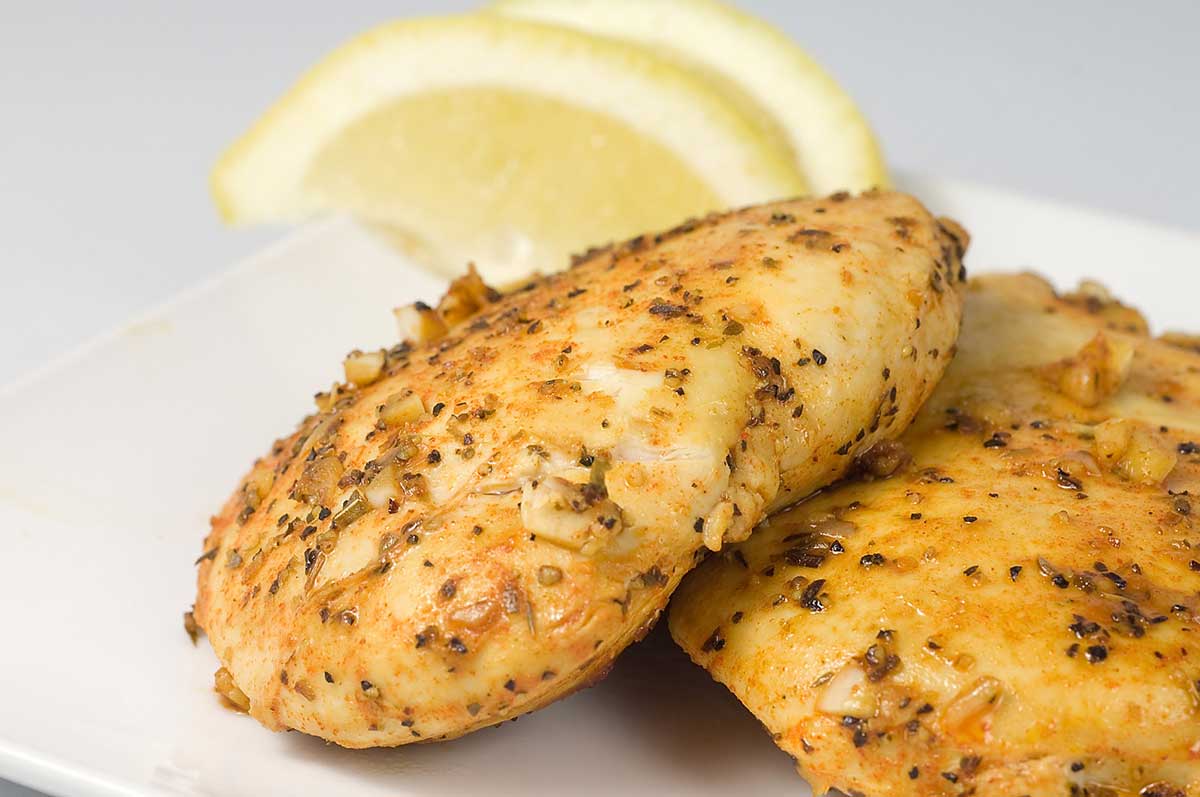 A friend of mine is on this super strict diet and one of the only things he can eat is chicken breasts. His go to method of cooking? Boiling. Not because of the requirements, but because of a lack of recipes.  Now I don't know about you but after a month, heck even a week of that, and I would be running towards the nearest McDonald's.  So I thought I would come up with a chicken recipe that is both flavorful and healthy. This friend also always insists I make "food a guy can make", which he says means "not too complicated" so this recipe is super easy too.  I simply marinated chicken in a mixture of spices, lemon juice, lemon pepper, garlic and olive oil and then sauteed it until it was tender and juicy.
I did mention that this was easy to make but it does require a little bit of preparation before hand. I recommend that you marinate the chicken for at least 2 hours prior to cooking. It gives the flavors a chance to meld.