Meatloaf with Herbed Cream Sauce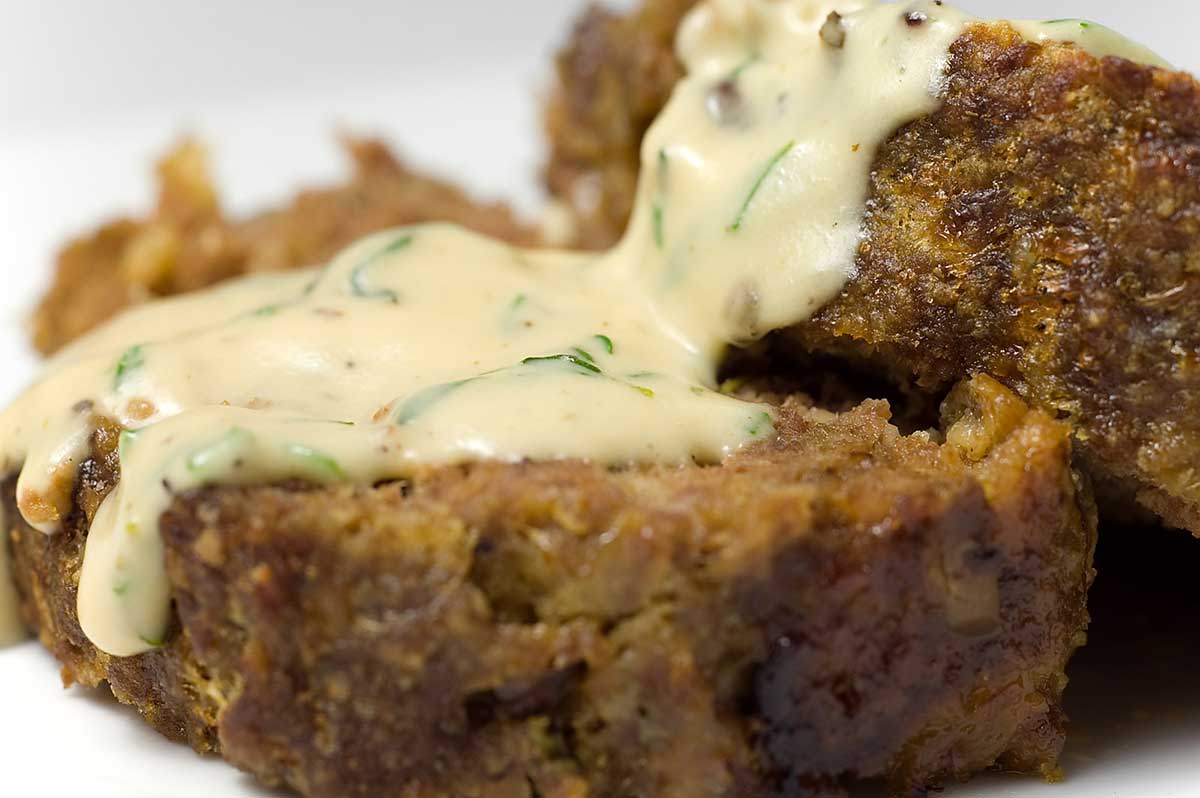 Holy comfort food Batman! If you are like me, then these cool Autumn nights create the perfect setting for a stick to your ribs, warm your tummy dinner. The kind of dinner where you sit down, eat, and almost fall asleep at the table before you have the chance to stand up and walk to the couch. This Meatloaf with Herbed Cream Sauce is just that.  Ground beef and sausage are mixed with sauteed mushrooms,onions, garlic and a few more seasonings and then roasted. If this is not enough, I use the meatloaf pan drippings, heavy cream and fresh herbs to make a cream sauce to pour over the top. Have your pillow ready.
Do you remember the line from A Christmas Story "Meat loaf, schmeet loaf, double beet loaf, I hate meat loaf"? That was me when I was a kid. Whenever my mom would say that she was making meatloaf, I would try to think of ways to position my chair so I could slip it to the dog without her seeing. Just the thought of a loaf of meat was not something I was too keen on. However as I got older and my taste buds began to change, much to my dog's chagrin, I found myself actually looking forward to meatloaf night. The savory mixture of meat and seasonings finally started to appeal to me. And while I still do enjoy a good meatloaf topped with the traditional ketchup topping, as I began making meatloaf at home for Ryan and I, I decided that a creamy herb sauce would be a nice change. Just think of it as a creamy herbed gravy. And everything is better with gravy right?