Mediterranean Grilled Cheese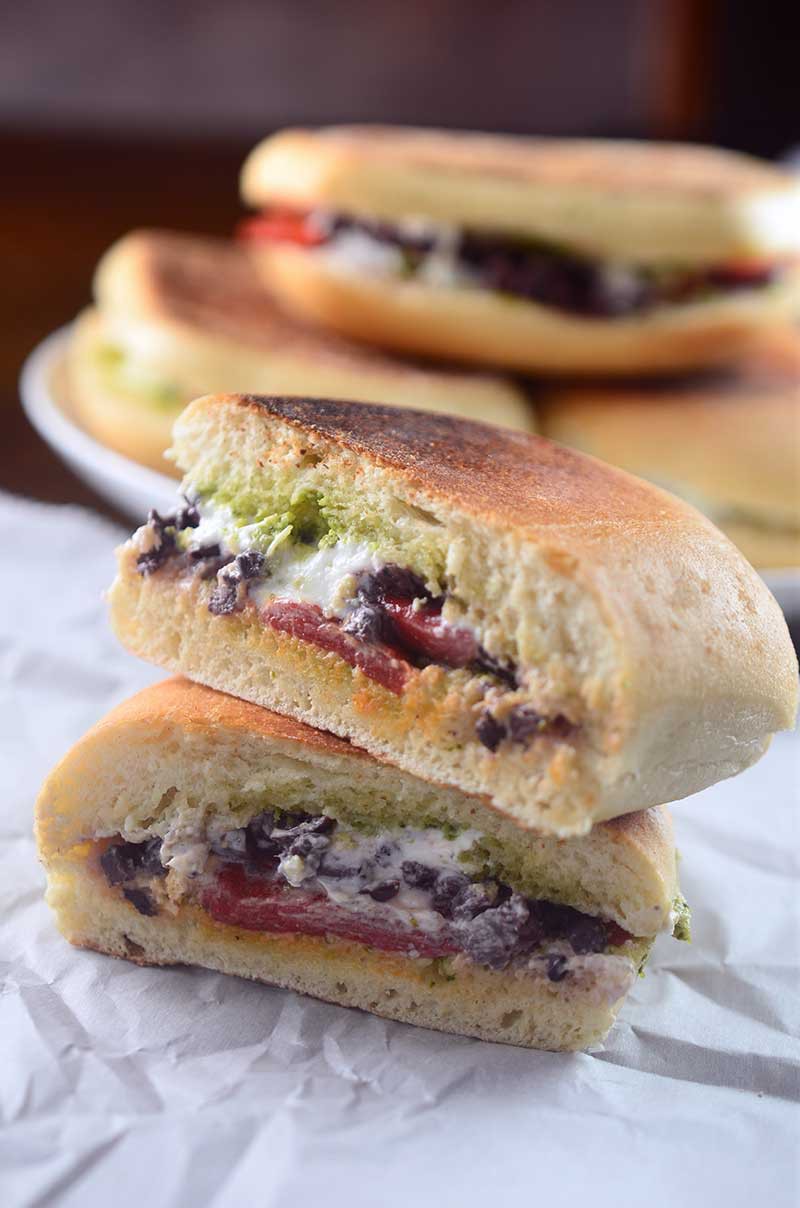 If you are looking for a quick, easy and tasty lunch then this Mediterranean Grilled Cheese is for you. This sandwich is loaded with pesto, roasted red peppers, kalamata olives and goat cheese sandwiched between a rustic roll and pressed until the cheese is melty. It's my new favorite sandwich, friends, and I think it'll be at the top of your list too.
Ryan and I got rid of cable a little over a year ago and sometimes I sure do miss it. Not so much having endless channels of not much on, but man oh man do I miss the Food Network. And love Guy Fieri or not,  Diners, Drive-ins and Dives is a pretty fun show.It is actually where I got the idea for this Mediterranean Grilled Cheese.
I was watching an episode that featured the restaurant Blunch in Boston. All of the sandwiches looked amazing, but the pressed sandwich with goat cheese, pesto and olives was just screaming my name. Since I won't be getting to Boston any time soon to give it a try, I thought that I would make a version myself.
I wanted it to have tons of flavor but at the same time be really easy to make so for this Mediterranean Grilled Cheese sandwich all you have to do is chop the olives, put the sandwich together and grill it. I used store bought pesto, goat cheese and a jar of roasted red bell peppers. We're talking 10 – 15 minutes to a super satisfying tasty lunch or dinner.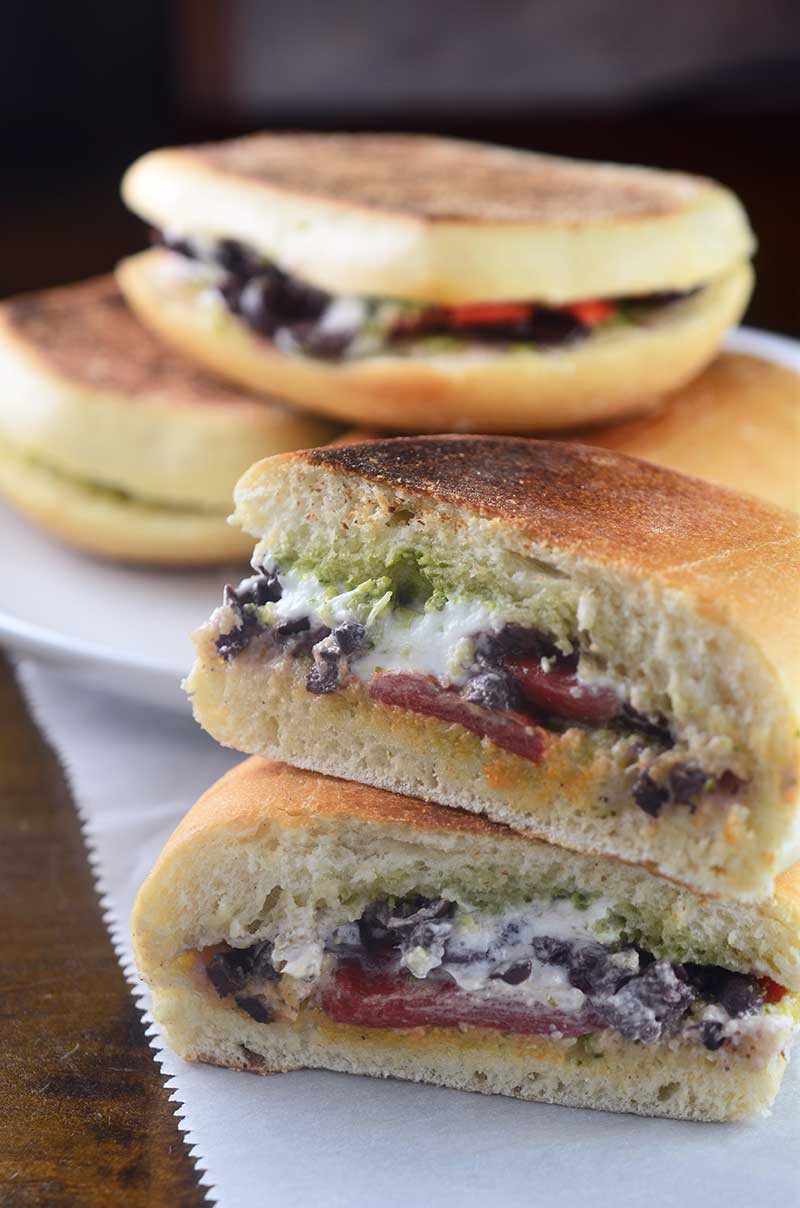 And if you're trying to work a few meatless meals into your week like we are, then this sandwich is perfect!