Mexican Pizza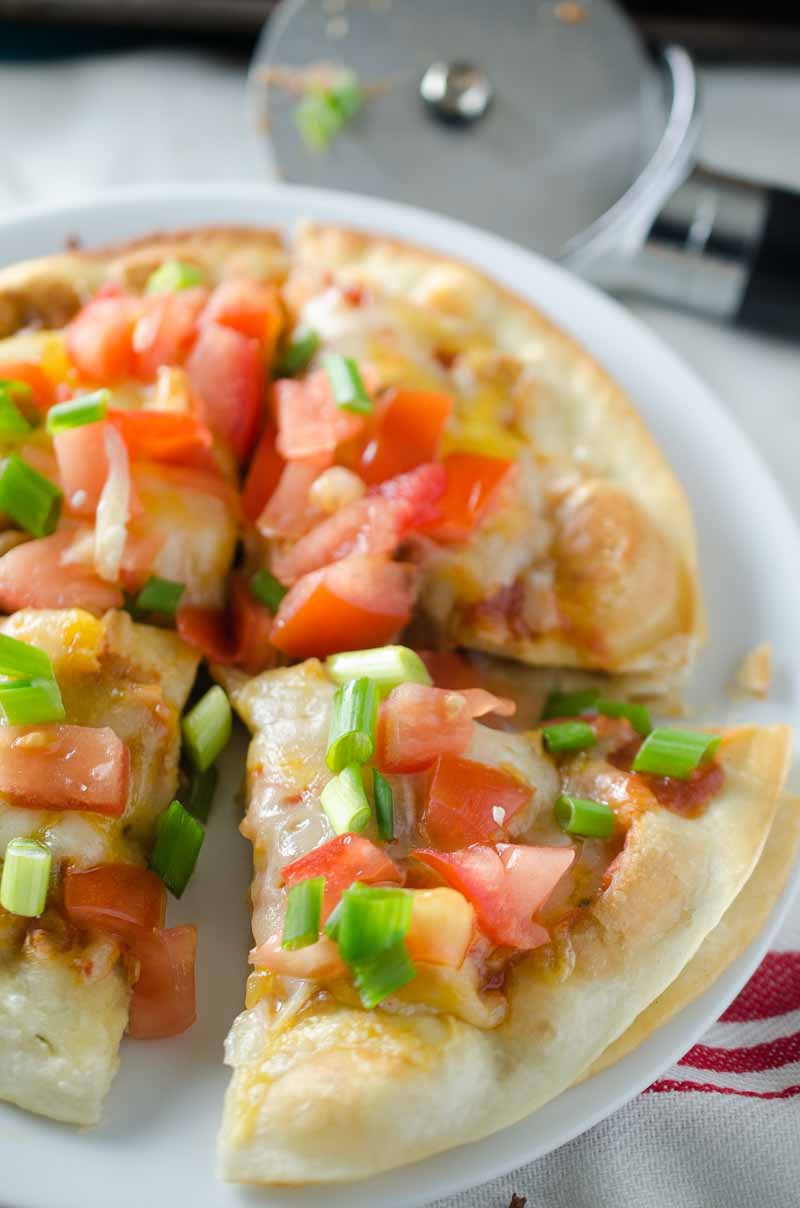 With seasoned beef and refried beans sandwiched between crispy tortillas, topped with cheese, spicy tomato sauce, tomatoes and green onions, this Mexican Pizza is always a hit.
UPDATED POST 1/13/2017:  When I was looking back on recipes that it was time to update photos for, I came across this Mexican Pizza and couldn't help but chuckle. Not that the picture was awful. It wasn't bad, but the post itself and the comment that I have "enjoyed fourth meal" on a few occasions.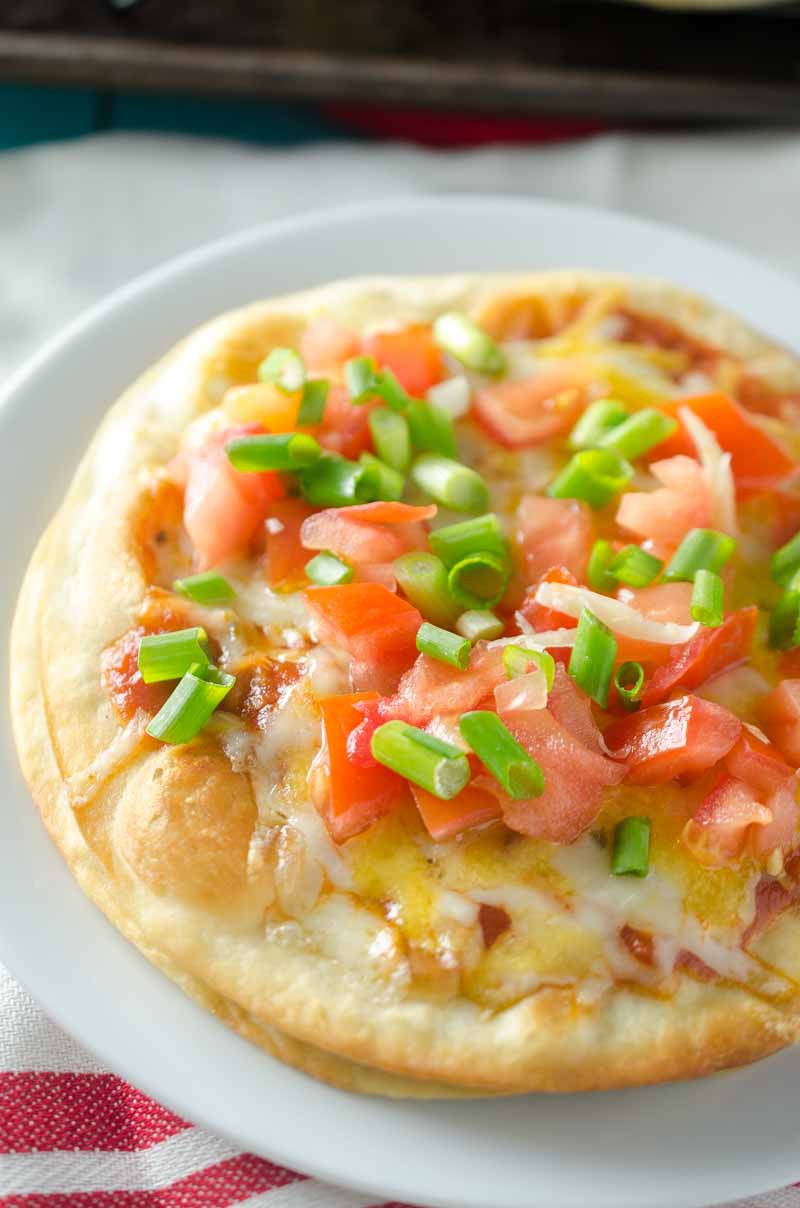 It's funny because I cannot remember the last time that I was up late enough to eat fourth meal, unless I was having a 2AM nursing session with one of the boys. But the idea of actually being dressed and out of the house at that hour now seems so foreign to me! That being said it would be a lie if I said I still didn't crave a Taco Bell Mexican Pizza from time to time. So I get my fix at home with this family favorite!
It has all of my favorite parts of the Mexican Pizza at Taco Bell. The crispy tortillas, taco seasoned beef, refried beans, two cheeses, spicy tomato sauce, tomatoes and green onions. But it's homemade so it's way better.
Obviously.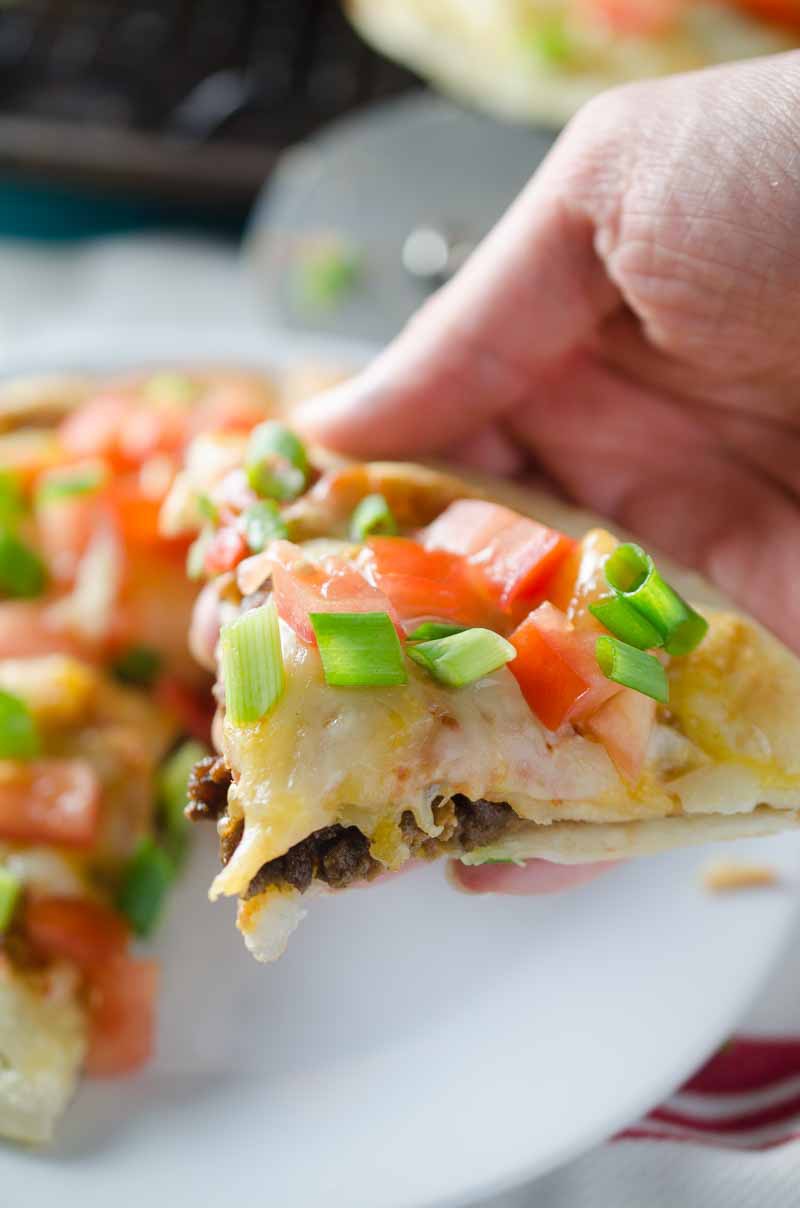 One tip I will give when making this Mexican Pizza is to make sure that you fry the tortillas to that they are crispy. Otherwise, they will get too soft too quickly.
ORIGINAL POST 2/5/2009: Ok I'll admit it, many a time I have enjoyed a Mexican Pizza at Taco Bell for "fourth meal". It was those outings that inspired this crunchy, cheesy Mexican pizza recipe. Seasoned ground beef and refried beans are layered between two crispy flour tortillas and topped with Mexican tomato sauce, 2 cheeses, diced tomatoes and green onions. The pizza is then placed under the broiler until the cheese melts.