Million Dollar Cookie Pie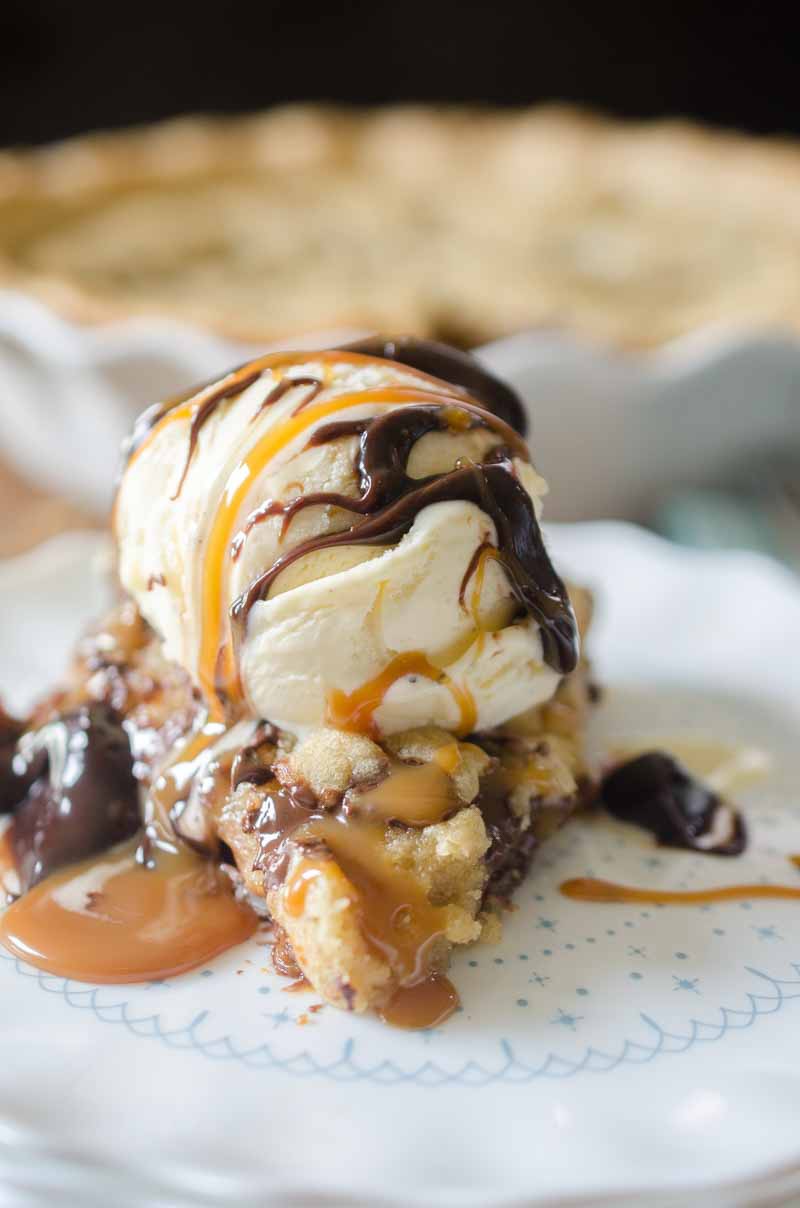 Million Dollar Cookie Pie is a decadent dessert with a layer of pie crust, chocolate hazelnut spread, Dulce de Leche and chocolate chip cookie dough.
One of the most fun things about blogging is all of the wonderful friends that I have met along the way. One of those friends is Carrian from Oh Sweet Basil. And Carrian and her husband Cade just released their very own cookbook "Our Sweet Basil Kitchen" I am so excited for them and I am so excited to share this recipe for Million Dollar Cookie Pie that is just one of the delectable recipes from this book.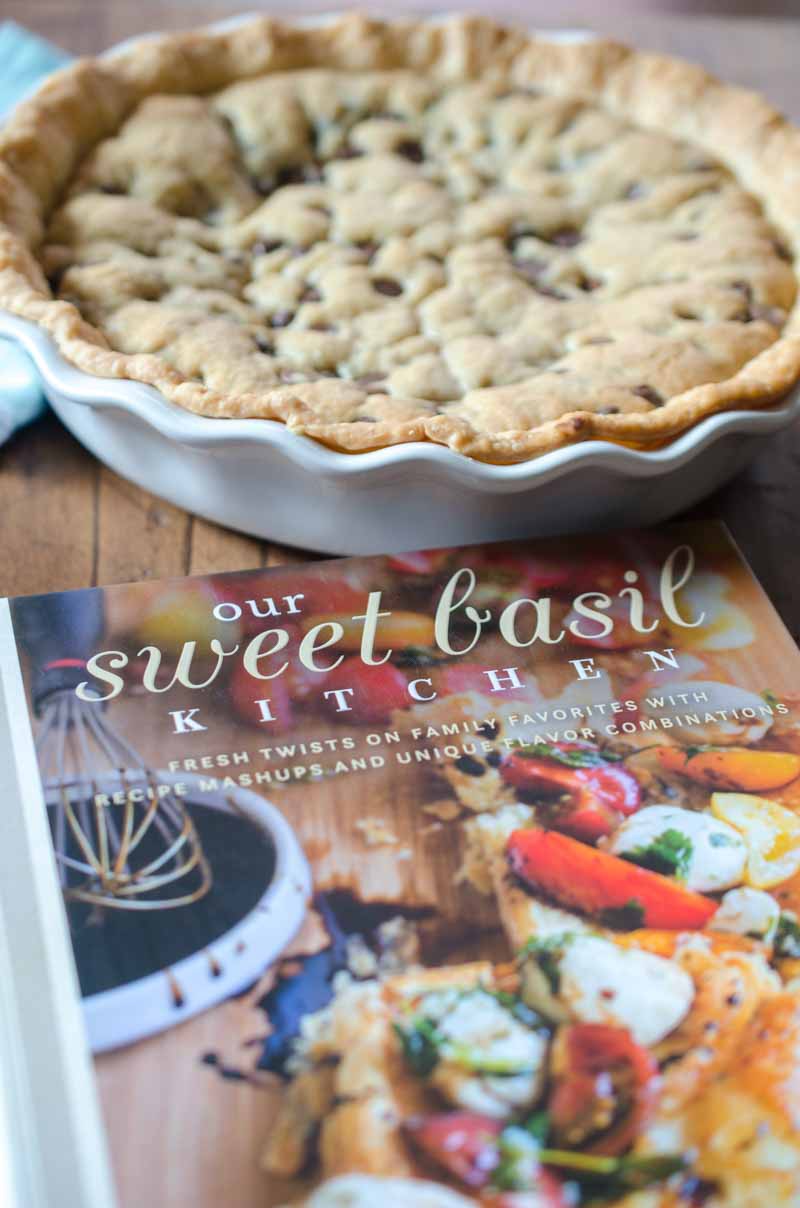 I have been a fan of Carrian's blog for a while now (I was even a contributor!). I always loved Carrian's recipes because she cooks the way that I like to cook. Her recipes are always so down to earth and sure to be family favorites.  And not to mention, her photos are always gorgeous.
The tagline for Cade and Carrian's new book Our Sweet Basil Kitchen is "Fresh Twists on Family Favorites with Recipe Mashups and Unique Flavor Combinations". There are so many delectable recipes in this book, you are bound to find a favorite. From the Buttermilk Pancakes (which we make pretty much every Saturday morning) to Braised Dijon Chicken and Potatoes to this glorious Million Dollar Cookie Pie.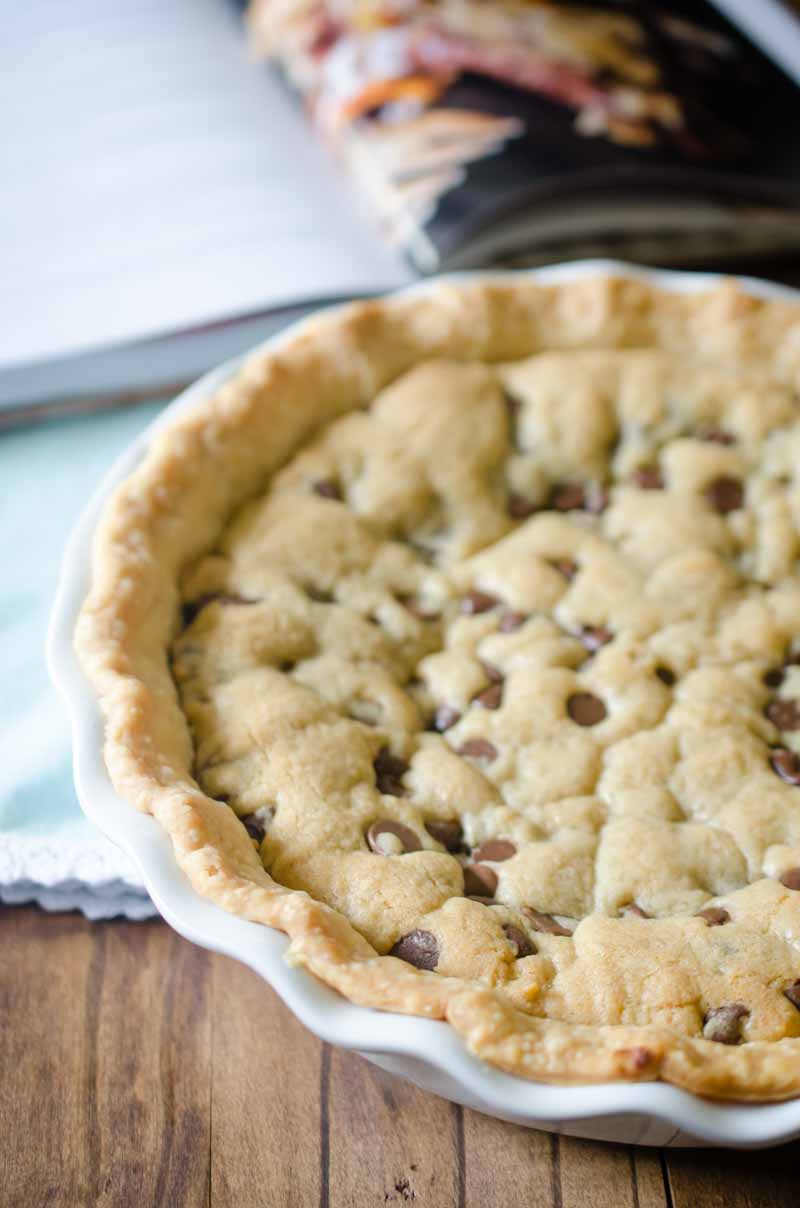 I knew this recipe was going to be a hit with my family as soon as I read the name, I mean cookie AND pie?? Then I read the ingredients list and that cemented the deal. I needed to make this pie. There is pie crust. There is chocolate hazelnut spread. There is Dulce de Leche. There is chocolate chip cookie dough. And THEN. Then after you bake it, while it's still warm, you top it with ice cream, hot fudge sauce and caramel sauce.
Million Dollar Cookie Pie, indeed.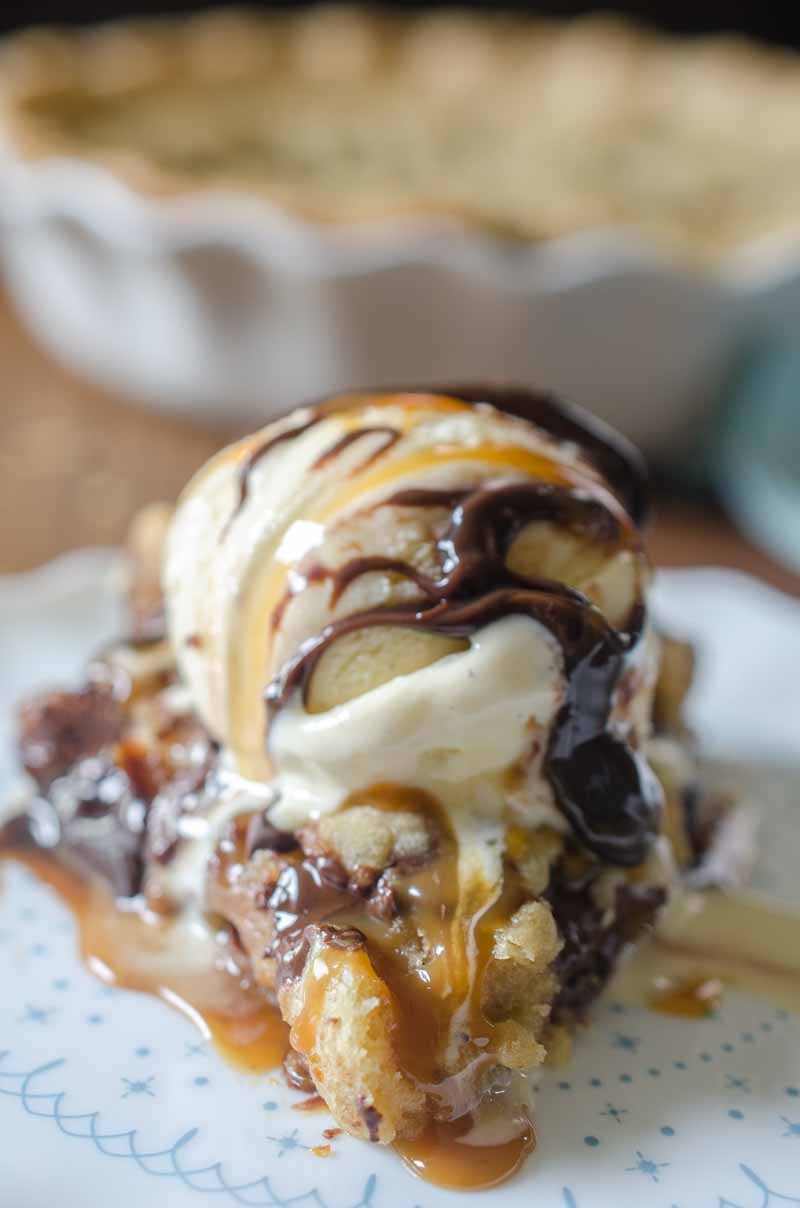 The whole family loved this pie, just like we do all of Carrian's recipes that we try. I can't wait to try more from this book! I am eying the Braised Dijon Chicken next.

Disclosure: I was sent a copy of this cookbook for review. All opinions are my own.