Oreo Chocolate Cake Batter Ice Cream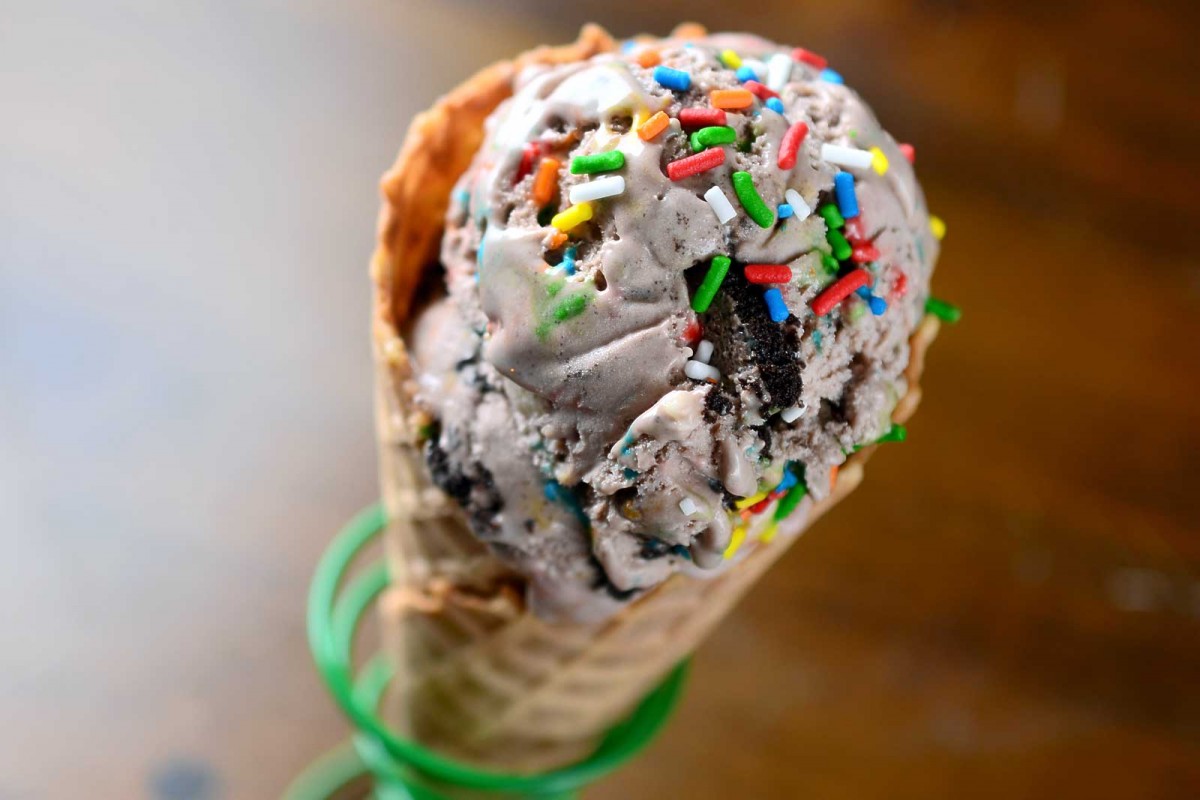 6 words. Oreo. Chocolate. Cake. Batter. Ice. Cream.
Oh and there are sprinkles too. So that's 7 words. 7 words that make me weak in the knees.
I'm not kidding. It's a quarter to 1am and I'm contemplating going and getting another bowl of this right now as I type.
Yes, I'm up late. I'm the mother of a toddler. Who also happens to blog. Being up late is kind of what I do.
Can't really complain. The night is quiet. Peaceful. And no one is up to see me grab the container of this ice cream and eat it with a spoon.
You can't blame me really. I mean this ice cream. This. Ice. Cream.  It's rich, it's creamy, it's chocolatey. It's loaded with Oreos and sprinkles.  I honestly can't decide what is my favorite part, the Oreos or the sprinkles. The sprinkles make it so festive and the Oreos…well they are Oreos.
Let's just go ahead and say it's all my favorite part. Everything. I love everything about this ice cream.
Make it. You'll see.