Oven Baked Sesame Chicken Strips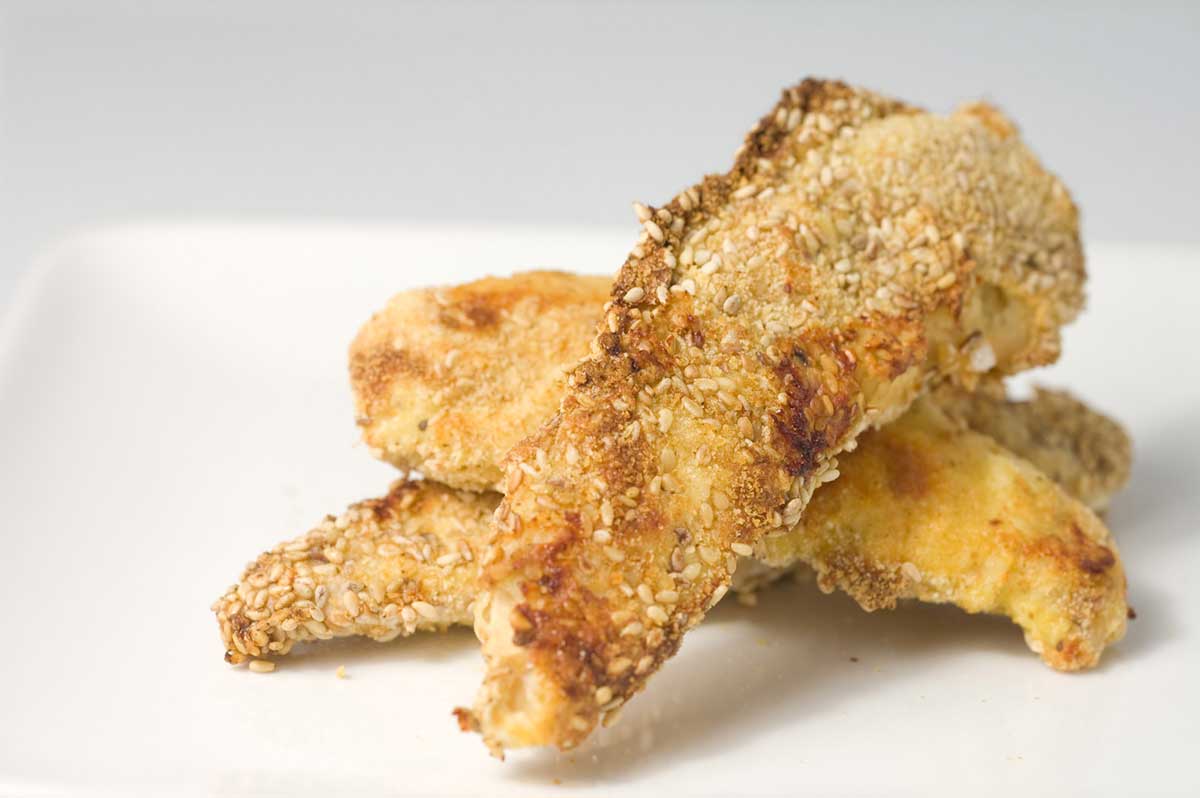 One of my favorite weeknight dinners to make is chicken strips because they are quick and usually a crowd pleaser. When the craving strikes, I usually turn to my recipe for Crunchy Cajun Chicken Tenders, but this week I wanted to try something a little different. I love the combination of sesame seeds and chicken and I happened to have a huge jar of sesame seeds in my pantry so I decide to make Sesame Chicken Strips. The best part about these is that the combination of the sesame seeds and bread crumbs crisp up nicely in the oven so you can bake these instead of frying them.
I usually use panko bread crumbs for recipes like this but I ran out this week. Instead I substituted plain bread crumbs for this recipe and they worked just fine. However, if you do have panko bread crumbs around the house, they would make these even crunchier.