Pan Seared Sea Scallops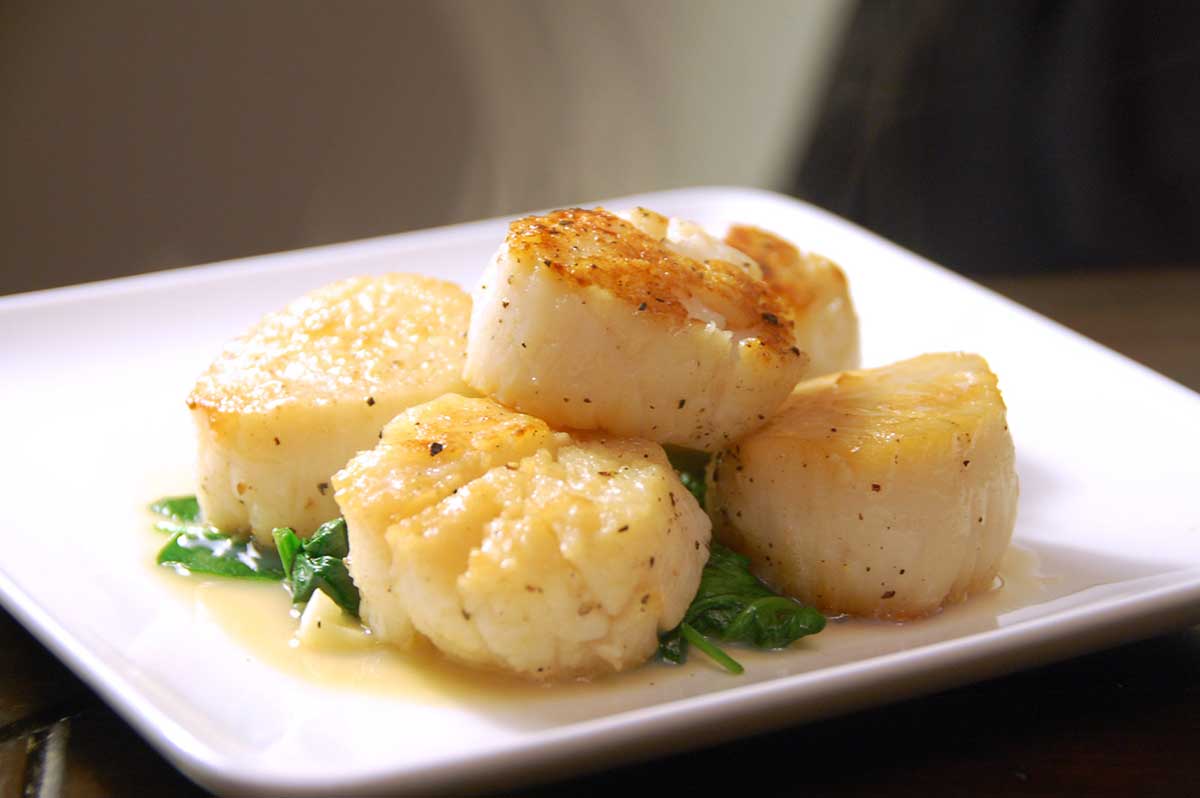 This is a very simple, classic way to prepare scallops. First I sprinkled them with kosher salt and pepper, then seared them in a hot skillet and finished with a little butter. I served them over sauteed spinach for dinner last night and it was to die for.
I also served these with simple roasted red potatoes.