Parmesan Parsnip Mashed Potatoes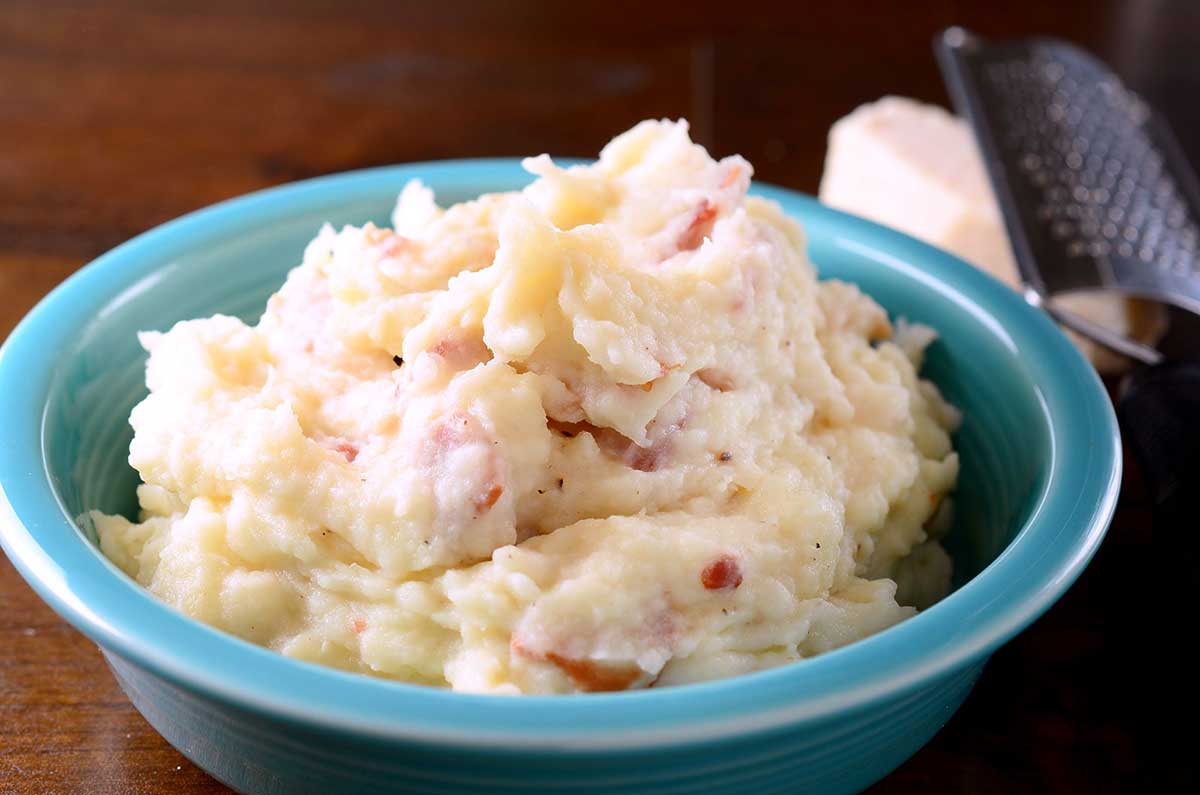 Every year I look forward to the Thanksgiving meal. The traditional Thanksgiving meal with little to no variation. You know turkey, mashed potatoes, gravy, broccoli casserole, stuffing..etc. Christmas, however, is different. I look forward to Christmas dinner but there is room for variation. There could be prime rib or ham. Or heck even a seafood feast. The side dishes can be varied too and these Parmesan Parsnip Mashed Potatoes would be the perfect variation of everyone's favorite side dish.
I first got the idea to add a parsnip to my mashed potatoes while channel surfing. Rachael Ray said that she often added one to her potatoes. To be honest, I had never cooked with parsnips before. So I took Rachael Ray's idea and once again turned to the Flavor Bible to learn a little bit more about parsnips. I learned that they have a sweet flavor when cooked and pair well with butter, cheese, and nutmeg. All these lovely ingredients are in these mashed potatoes. Oh and I threw in some bacon too because, well you know, bacon makes everything better.