Pepper Jack Steak Sandwich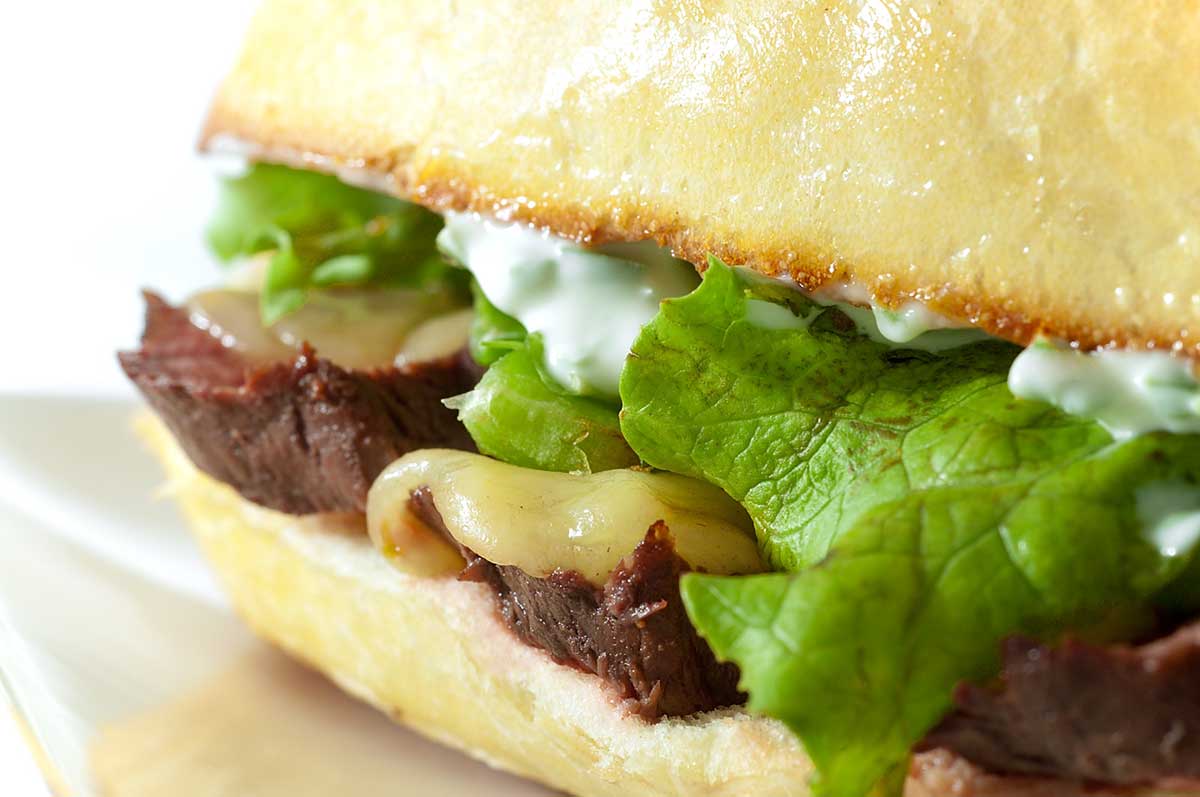 I think its safe to say that steak sandwiches are the ultimate man food. Or maybe its just the ultimate Ryan food. I'm not quite sure. All I know is that if I tell Ryan that I am making steak sandwiches he makes about 10 different trips to the kitchen to check my progress. If I tell him that I'm topping the steak sandwiches with pepper jack cheese and jalapeno mayo, he doesn't even leave the kitchen.
You will notice that the steak in this recipe requires a bit of marinating, about 2 hours to be exact. While it may seem like a lot of time for a Super Bowl snack, they are totally worth it. I would recommend marinating the steak while you make the rest of your Super Bowl snacks , that way by the time you are done, you are ready to make these sandwiches. After the marinating, these sandwiches come together in a snap.