Pepperjack Beer Battered Mushrooms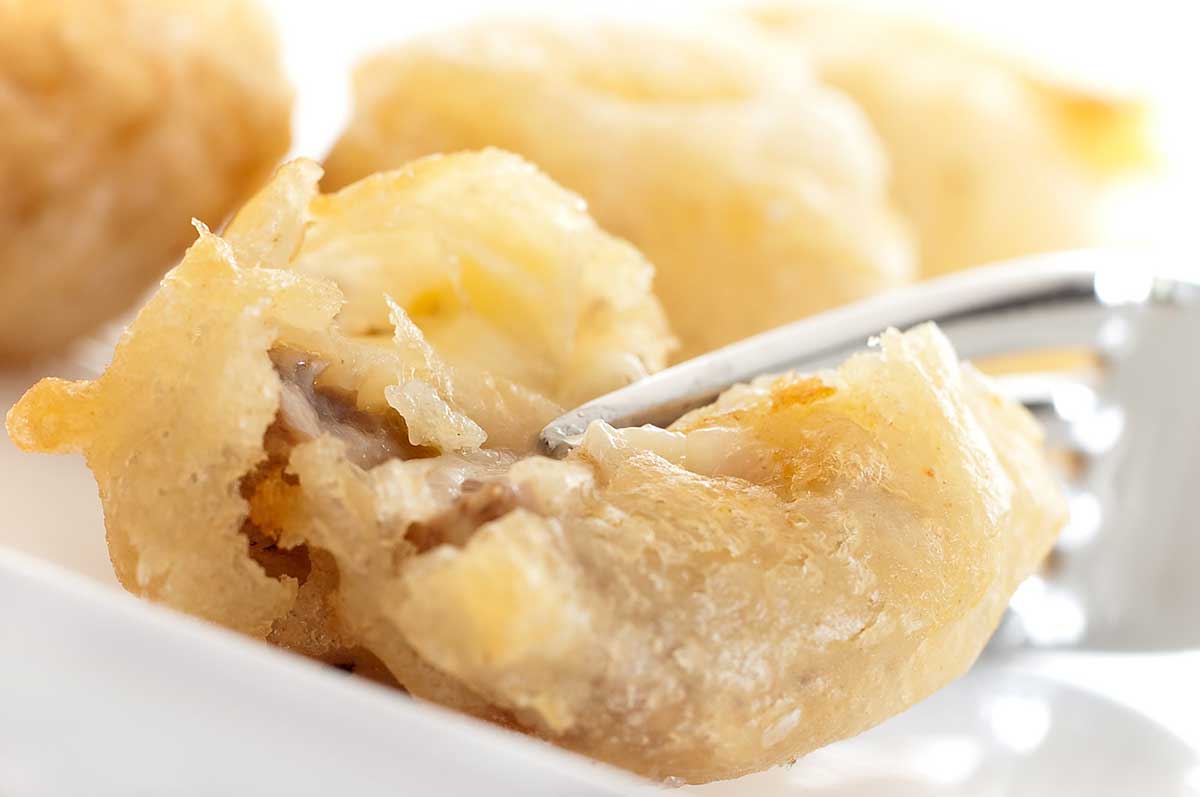 Displays of beer and chips in abundance at the grocery store can only mean one thing: Superbowl week is upon us. In anticipation of the big day, this week I will be sharing all kinds of snacks and food that are perfect for your game day celebrations. First up are these Pepperjack Beer Battered Mushrooms. If you thought that you loved regular battered fried mushrooms take a gander at these babies. I have removed the stem of the mushroom and placed a little piece of pepperjack cheese in the center, then dipped the whole thing in beer batter and fried it until golden. The crust is crunchy, the mushroom tender and the cheese perfectly melted. Trust me you won't be able to resist popping 2 or 10 of these in your mouth.
After making the beer battered fish sandwich a couple of weeks ago, I kind of went into a beer battered frying frenzy. I wanted to see what else I could dip in the light crispy batter. I was literally frying everything. At first, I attempted fried mushrooms by simply frying the mushrooms alone. Then I asked Ryan's opinion and he said it would be nice if they had a little kick to them. So how could I do that? Add pepperjack cheese of course. I don't think I'll ever eat another fried mushroom without it now.