Philly Cheesesteak Nachos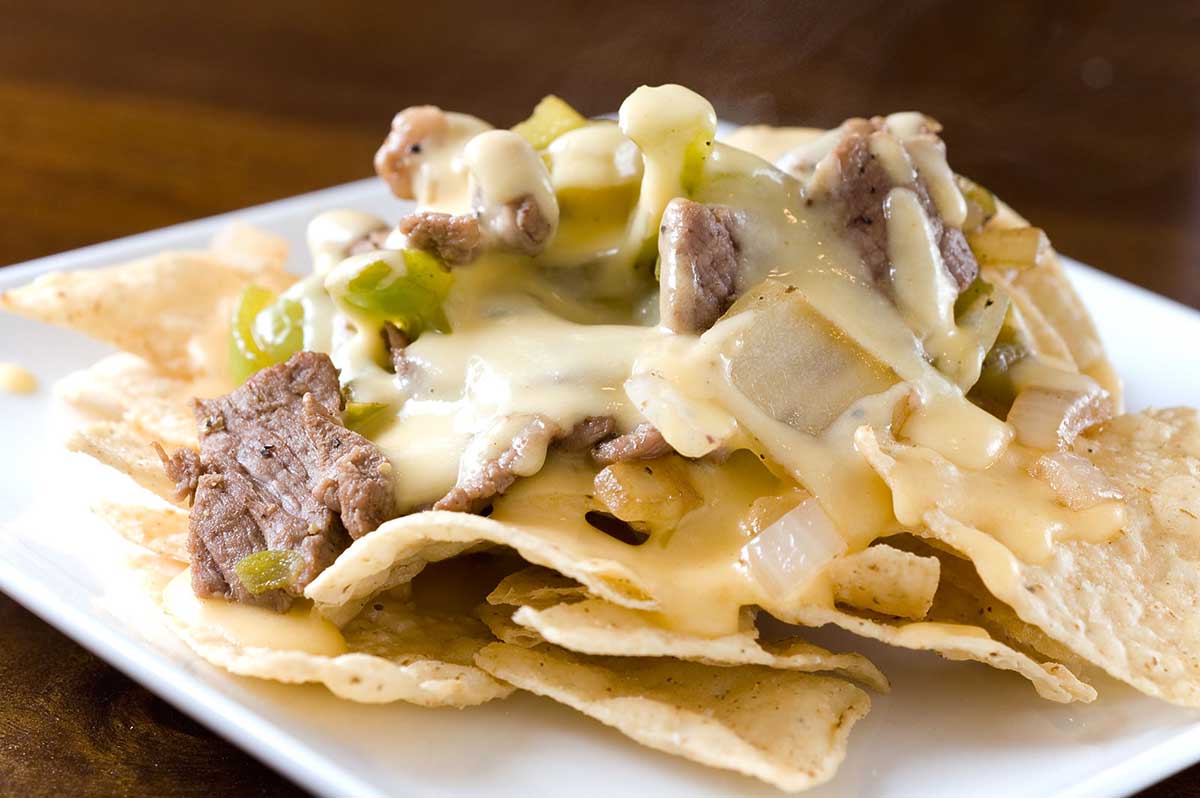 As I get further into the second trimester of my pregnancy, the nausea and the food aversions have been replaced by a hunger that just won't quit. Of course I'm not craving veggies or fruit, no, no, I'm craving Oreos, french fries, pizza and a plethora of other things I probably shouldn't be eating. And what should you not do when you are in my shoes? Watch Man vs. Food. You see, when you watch Man vs. Food when you are as hungry as I am, you want everything you see. Strike that you need everything you see. That is exactly what happened after I saw a recent episode where he tried Philly Cheesesteak Nachos. There was no question, I needed them. So I made them. Then I ate them with reckless abandon.
As I ease myself back into the kitchen, easy dishes are my best friend. And really you can't get much easier than nachos. These nachos come together really quickly so it is best to have everything prepped and ready to add right when you need it. It makes things go a lot smoother. Also, I do find that the cheese sauce is best when super hot so make sure you add it to the chips right before you eat.