Shrimp and Pork Wontons in Spicy Sauce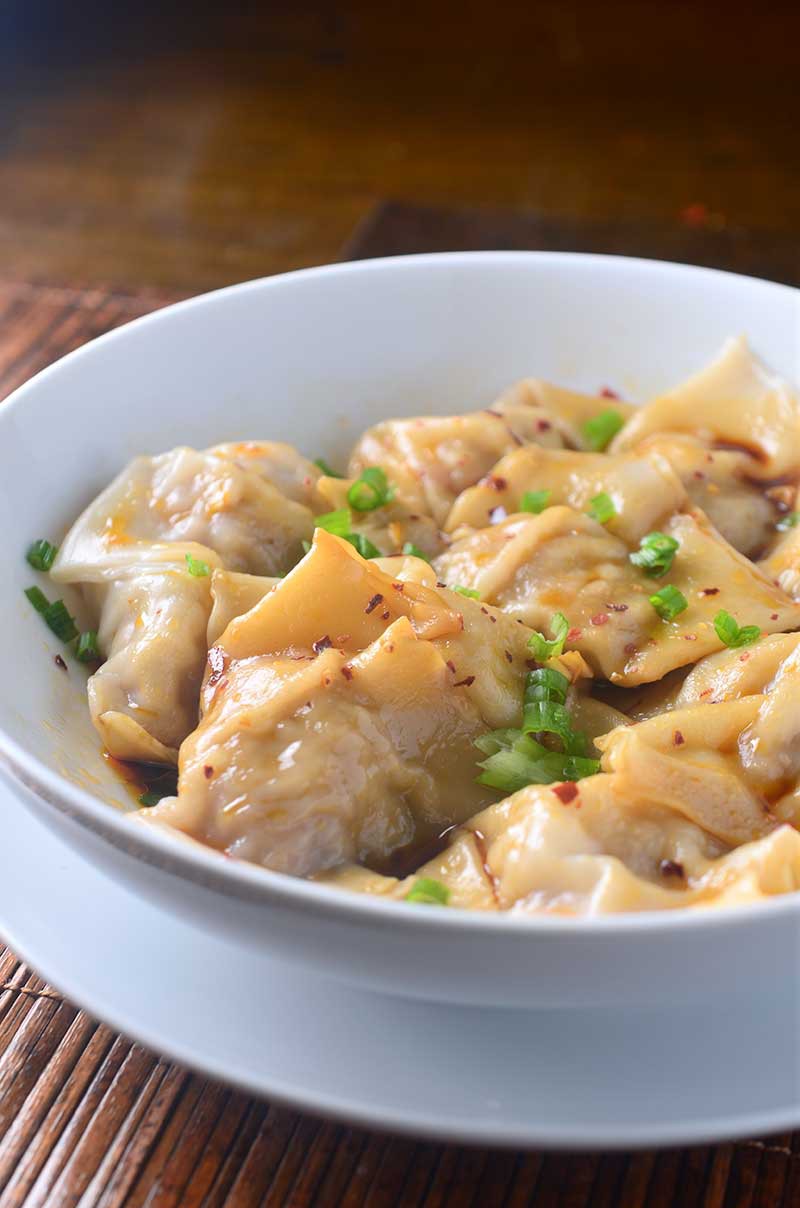 Few things can make my mouth water when looking at a restaurant menu like the words Shrimp and Pork Wontons in Spicy Sauce. The savory wontons in the delectable nutty, spicy sauce is one of my favorite things to order when we go to our favorite Asian restaurant. And now I can make them at home. Score!
With two kiddos we don't get out to eat as much as we used to. They are well behaved, well, most of the time. But if I am being completely honest, sometimes it's more exhausting to go out to eat than it is stay home and make dinner. In some cases, it's probably easier to make a 12 course meal. It's because of this, I find myself trying to recreate some of my favorite dishes at home. Dishes like these Shrimp and Pork Wontons in Spicy Sauce.
I first tried Shrimp and Pork Wontons in Spicy Sauce at Din Tai Fung here in Seattle. When we go there I always have to order the garlic fried green beans and Shrimp and Pork Wontons in Spicy Sauce. Problem is, the place is ALWAYS packed. And no reservations. So we're talking an hour and half wait on most days. This means that even if the kids were in good spirits when we got there, by the time we sat down and got any food they would be in a word: hangry.
Honestly, Ryan and I usually were too. I mean an hour and a half is a loooooooooonng time. Even for delectable wontons. But guess what? Now I don't have to do that anymore because now I can make them at home!
As good as the wontons are, the sauce is my favorite part. I could pretty much just eat it with a spoon. When it came to making these shrimp and pork wontons at home, the sauce was the hardest part. It took a few tries for me to get it just the way I wanted it.
The first time I made it I added way too much soy and used a regular rice vinegar.
The second time I made it I cut down the soy but still used rice vinegar. It was closer to what I wanted but still didn't have the right tang to it.
The third time I made it, I swapped out the rice vinegar for Chinese Black Vinegar and BAM. Hit the nail on the head. The sauce was that same spicy, nutty, tangy sauce I remembered.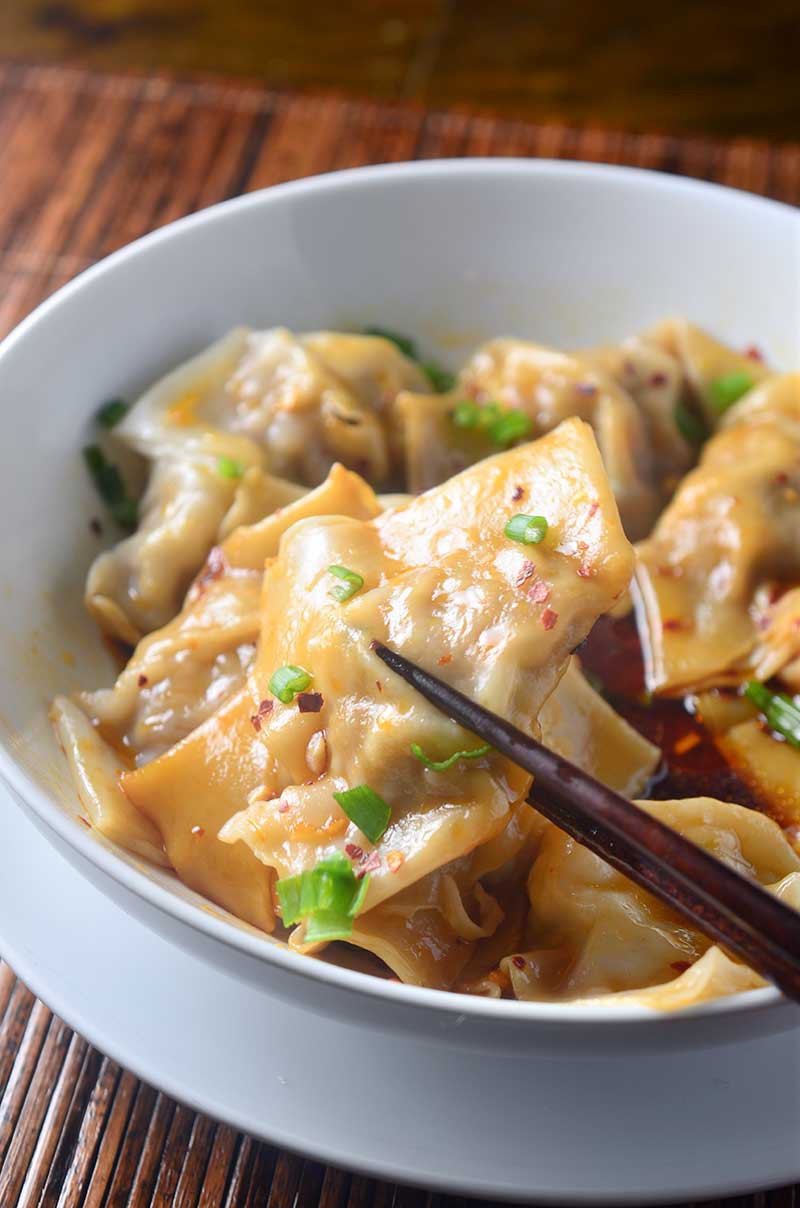 And the best part about being able to make these at home? I can make a double batch and freeze half. That way whenever I get the craving, all I have to do is whip up a batch of the sauce and I can have these on the table in no time!