Potato Chip Crusted Pork Chops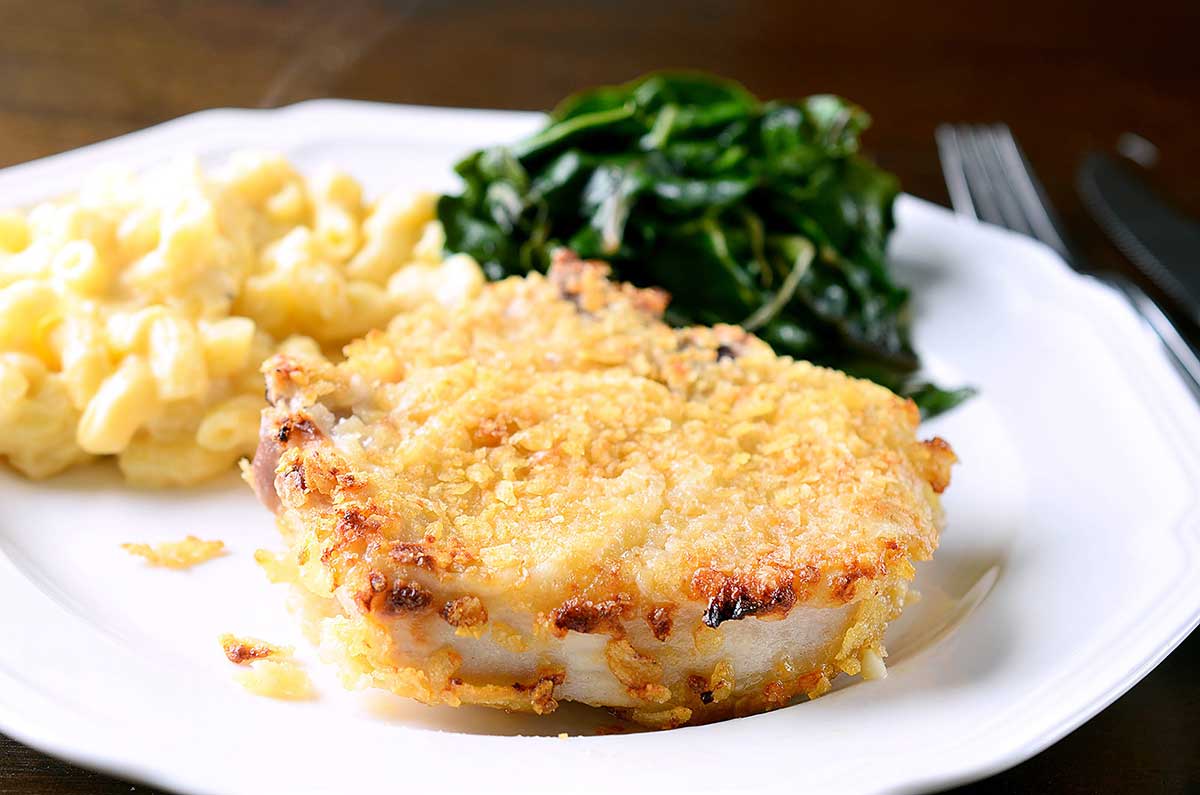 I know, I know two pork recipes in one week. But I just couldn't resist. They are scrumptious and I thought it would be perfect to share them today because they would make the perfect entree for your Sunday dinner this weekend. Imagine juicy pork chops brined in a Cajun brine. Then coated in a crispy, garlicky crust and baked until golden. Perfection I tell you. Perfection.
I just recently discovered brining and am in love with it. It involves soaking the meat in a marinade type mixture with water and salt. Salt is what makes it a brine. This process helps make the meat incredibly moist. I find it works very well with chicken and pork. It does take a little bit of time, about 4 hours for this recipe, but it's worth every minute. For this brine I chose to add some sugar and Cajun seasoning to add a little more flavor.
When it comes to the coating, I had actually planned to use panko bread crumbs but I was all out. So I stood there, staring in the pantry for a few minutes and my eyes settled on the potato chips. I thought hey why not? They are crunchy. They just might make a perfect coating. And as it turns out, it was a brilliant idea. I love it when that happens.