Pressure Cooker Potatoes are fluffy and tender on the inside and browned and crispy on the outside and tossed with herbs. You'll be obsessed!
Guys, I am kind of obsessed with these Pressure Cooker Potatoes. Family and friends will tell you that I have always been obsessed with potatoes. I'm kind of the potato girl. Usually, though, it's the mashed or french fried variety. Now, with the pressure cooker in my life, these potatoes are quickly becoming my favorite weeknight meal side dish.
If you are a fan of potatoes that are crispy on the outside and light and fluffy on the inside, then you too are going to love these Pressure Cooker Potatoes too. They don't take long to cook at all. I cook them for 5 minutes on high pressure and then do a 10 minute natural release.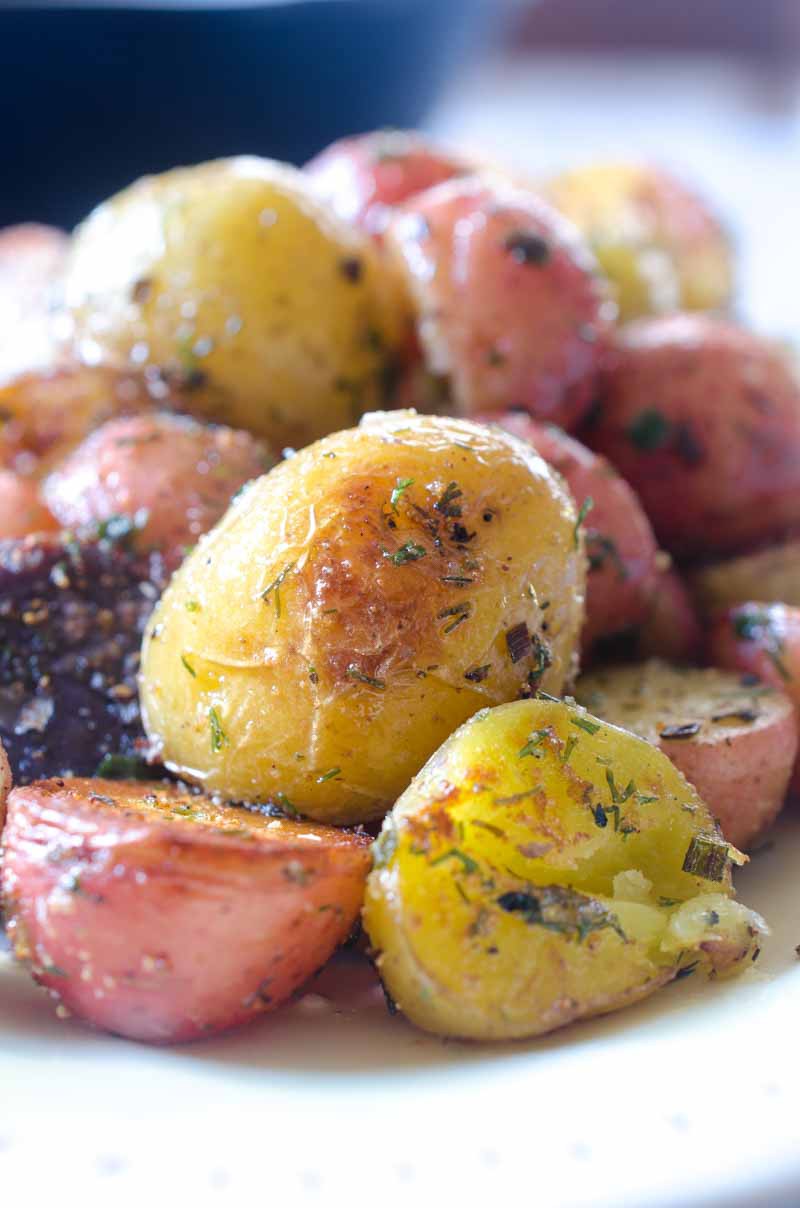 The potatoes would be perfectly tender and fluffy if eaten right out of the pressure cooker, but I like a little bit of a crisp to them. For this reason, I added them to a skillet with a little oil, butter and herbs to give them a bit of that golden crust.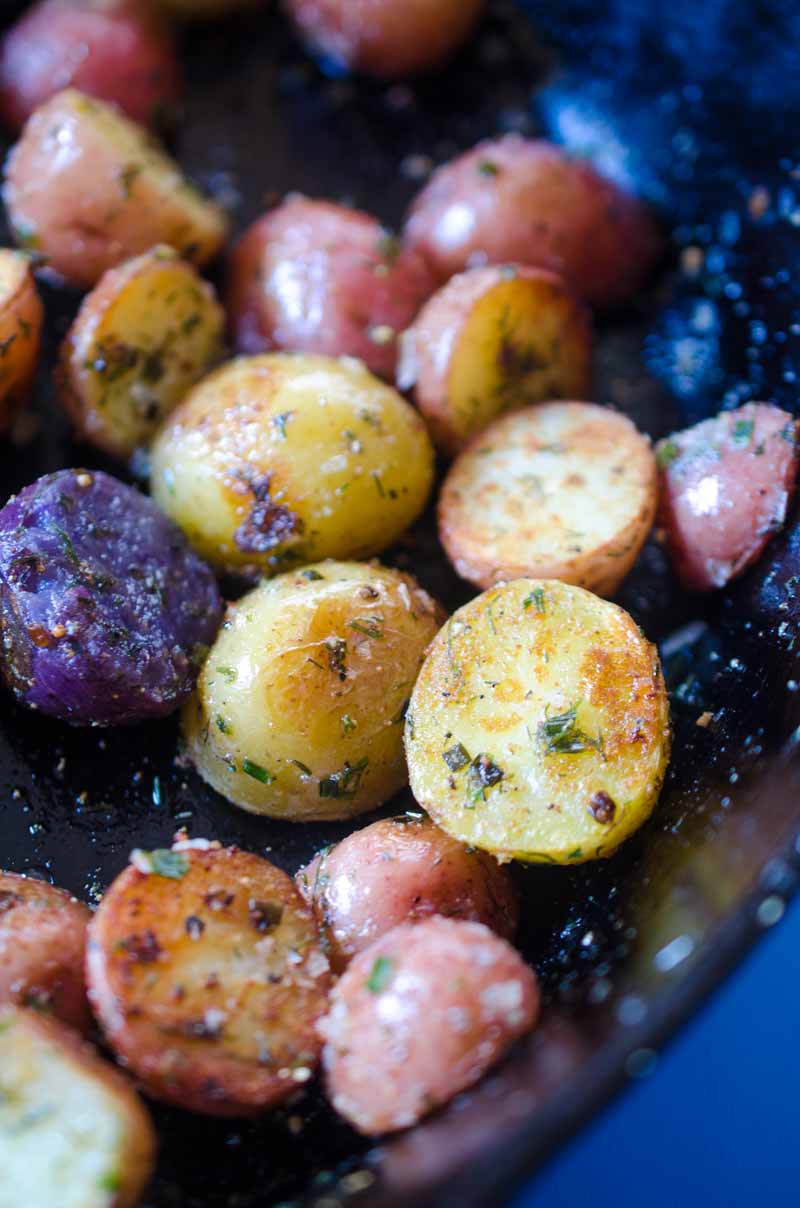 For these Pressure Cooker Potatoes, I used marble potatoes. I liked the variety of the baby purple, red and gold potatoes. I think that it makes a fun colorful dish. If you can't find the marble potatoes you could use baby red or yukon gold potatoes, just cut them into large bite size pieces.
As far as herbs go, I chose to use dill and chives. I think the two work really well together and give a bright flavor. I found some freeze dried herbs that worked great for this. I love using freeze dried herbs because they give you lots of freshness like fresh herbs but they last SO much longer. I have seen a few different brands but I happened to pick up the Litehouse herbs at Costco. I've been using them in everything. They make a great addition to dressings, sprinkled in pasta and of course, sprinkled on these Pressure Cooker Potatoes.

Ingredients:
1 cup water
1 pound marble potatoes, halved
1 tablespoon unsalted butter
1 teaspoon avocado oil (or canola)
1 teaspoon freeze dried chives
1 teaspoon freeze dried dill
salt and pepper
Instructions
1
Pour water into the bottom of a pressure cooker fitted with the steamer insert. Place potatoes in the steamer.

2
Set the pressure cooker to 5 minutes under high pressure.

3
Let the pressure natural release for 10 minutes.

4
Heat butter and oil together in a skillet. Once the butter melts, carefully add the potatoes to the pan. Stir to coat.

5
Sprinkle chives and dill over the top and toss to coat. Season to taste with salt and pepper. Continue cooking until potatoes are browned, about 5 minutes. Serve immediately.