Puff Pastry Pizza with Summer Veggies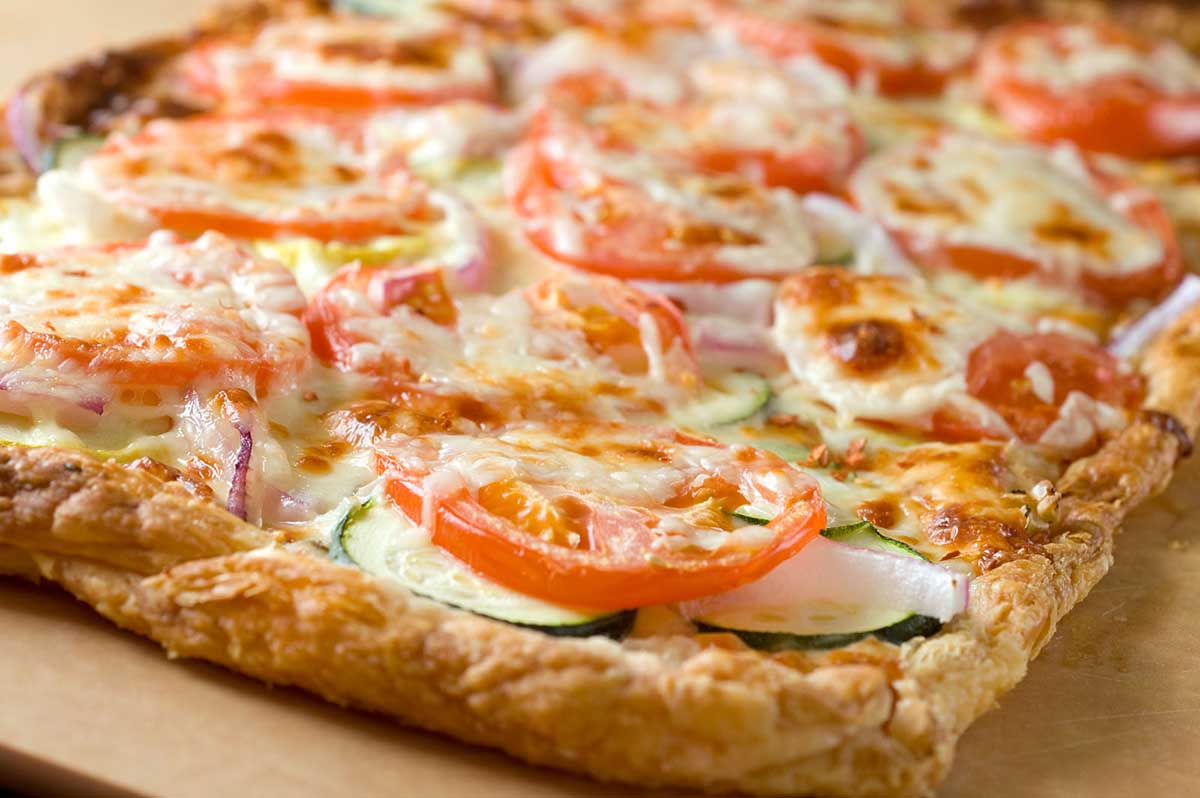 I have been eating a lot of pizza lately. A lot of veggie pizza. It's all in the name of pregnancy of course. I just look at it as a tasty way to get my veggies and calcium in for the baby. Yeah…that's it.
Usually when I get the craving for pizza, we order in but the other night instead of delivery, I decided to make my own with all of the fresh summer veggies I had in the fridge. And the best part was, instead of typical pizza dough, I used a sheet of puff pastry that I had in the freezer. The result was a fresh, light, cheesy pizza on a crispy flaky dough. Or in other words: heaven.
This isn't the first time that I have tried to make pizza with puff pastry. However, this is the first time that I have been successful at it. The first few times I didn't roll it out enough so it was really doughy. Another time I didn't puncture the dough and it puffed up a little too much for my liking. This time however, I rolled it out to a perfect 10X15, rolled over the edges, then used a fork to put little holes all over the dough before baking. This created the perfect pizza crust. It was thin, crispy and flaky.