Pulled Pork Enchiladas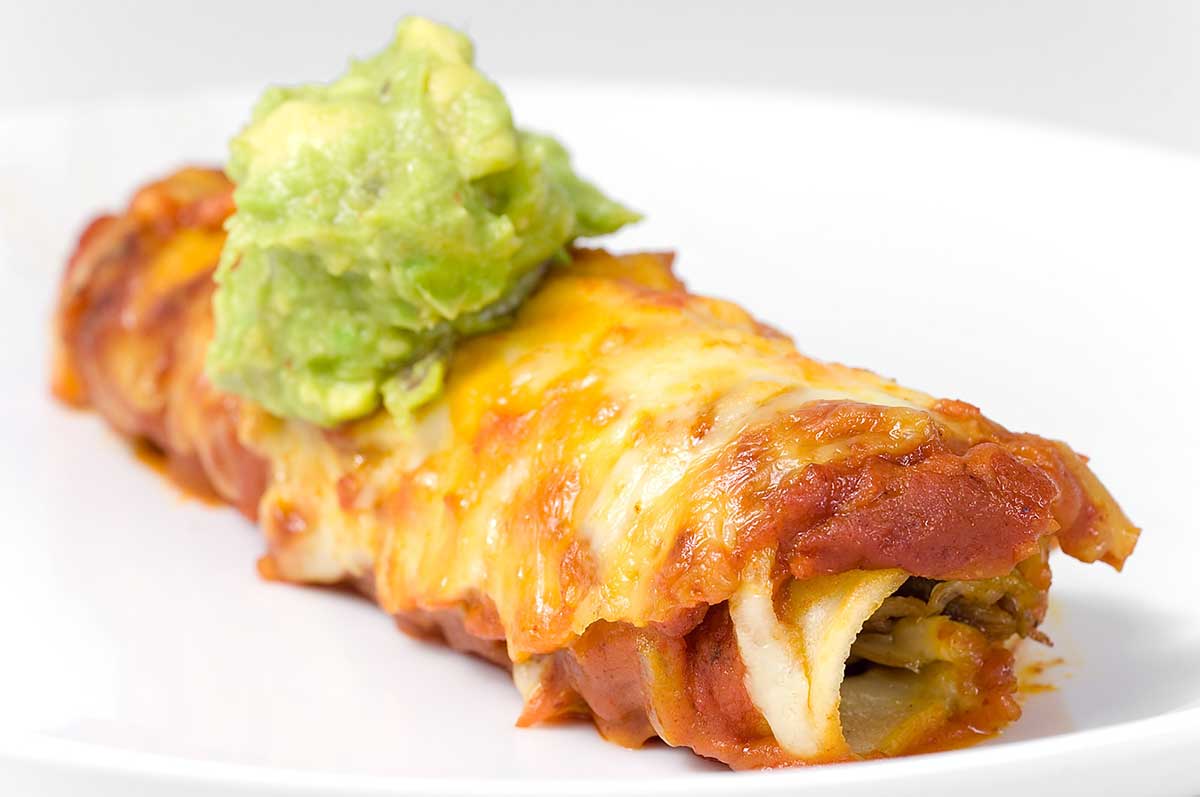 Last week when I shared my recipe for Slow Cooker Pulled Pork, I mentioned that I had a couple of recipes up my sleeve to utilize the scrumptious, tender meat. I shared that it is good in sandwiches, salads, omelets and tacos. But my oh my is it ever good in enchiladas. Especially when you add plenty of shredded cheddar and Monterey jack cheese and top them with homemade enchilada sauce.
For the longest time I would buy enchilada sauce whenever I wanted to make enchiladas. That is, until I found out that it is surprisingly easy to make at home. You just need a can of tomato sauce, onion, flour and a few spices. Simmer them all together for about 20 minutes and you have yourself a flavorful homemade enchilada sauce.