Pulled Pork Tacos with Avocado Cream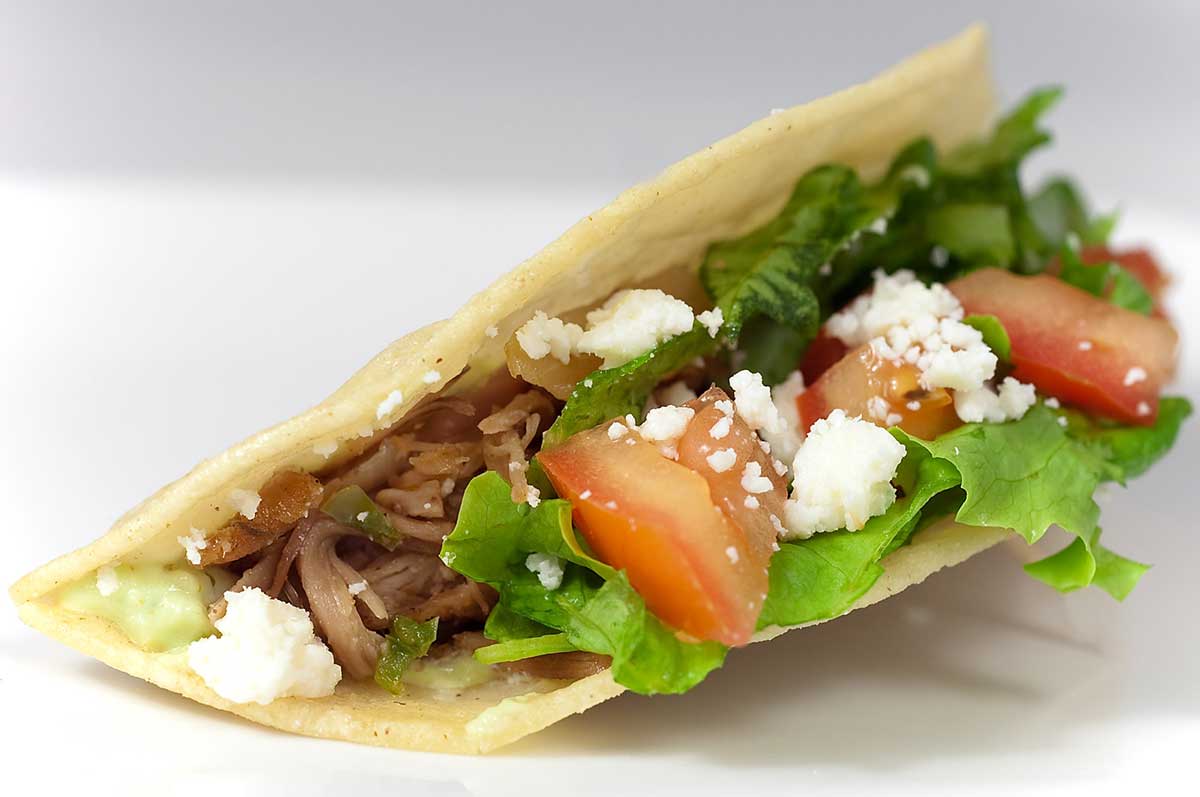 From the comfort of my very own couch, I watched all the fanfare as they lit the Rockefeller Center Christmas Tree last night and Ryan and I are planning on getting our tree this weekend. This can only mean one thing,  Christmas is rapidly approaching. There are presents to buy, halls to deck and Santa cookies to bake. In other words, it gets pretty busy.  When this happens, I whip out my tried and true Slow Cooker Pulled Pork recipe and use it to prepare a variety of quick dishes. First up this time around were these Pulled Pork Tacos. To be more precise, pulled pork tacos with onions, jalapenos, tomatoes, lettuce, cotija cheese and my new secret weapon: Avocado Cream.

I must confess that the avocado cream in this recipe was a last minute concoction. I had used half of an avocado for another recipe and needed to use the other half. My first thought was to cut it up and put it on top of the tacos, but alas that just seemed too darn ordinary. Instead, I decided to add it, along with a little sour cream, cilantro and lime juice to the food processor and blend until smooth. The result was a silky cream that added a cool fresh flavor to these tacos.  I don't think I'll make any kind of tacos without it again.