Pulled Pork Tacos with Chipotle Slaw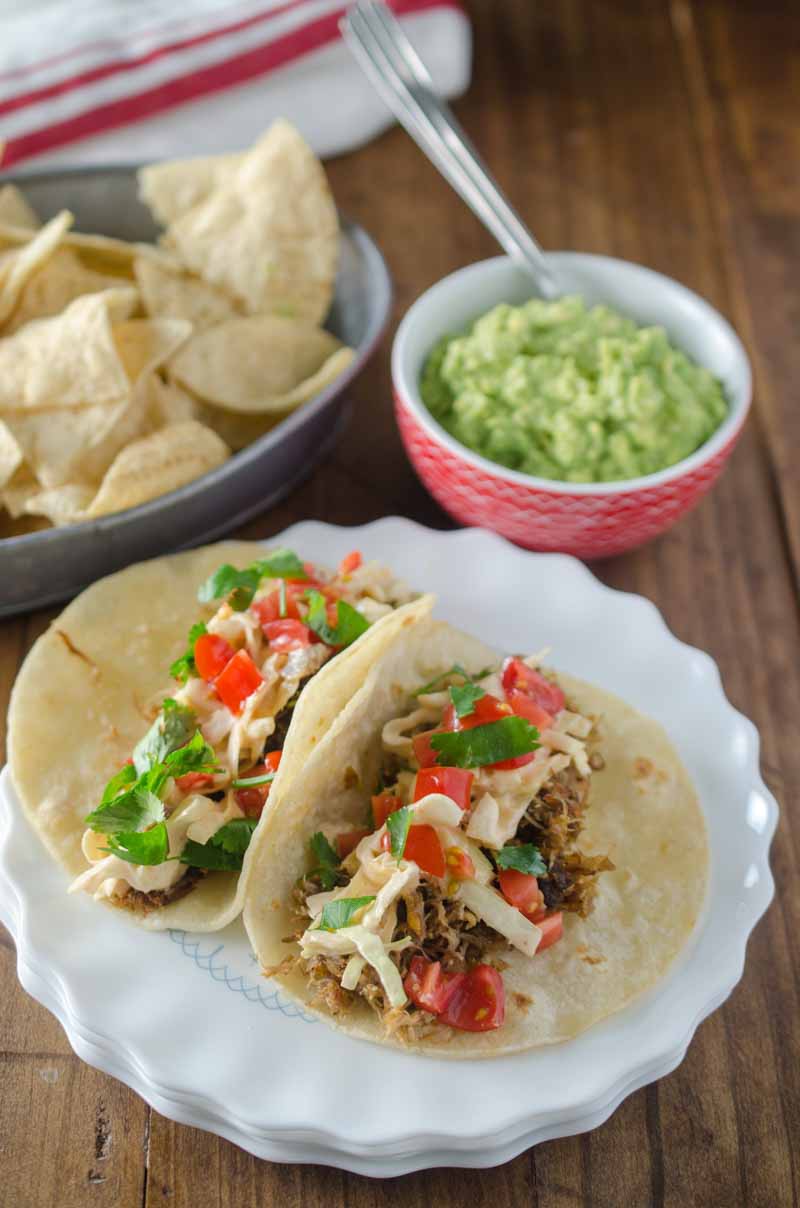 These Pulled Pork Tacos with Chipotle Slaw are packed full of flavor and a great addition to your Taco Tuesday! 
We had our first official snow day on Monday. And by snow day, I mean it snowed about 3 inches, most of the streets were dry and the city shut down. Schools closed, no garbage, seriously shut down. Funny huh? We just don't handle snow in the pacific northwest very well.
We did put our snow day to good use though! We played in the snow, built snowmen, watched movies and made pulled pork. Because what is better than spending the whole day warm and cozy with the snow outside and the scent of pulled pork cooking in the slow cooker?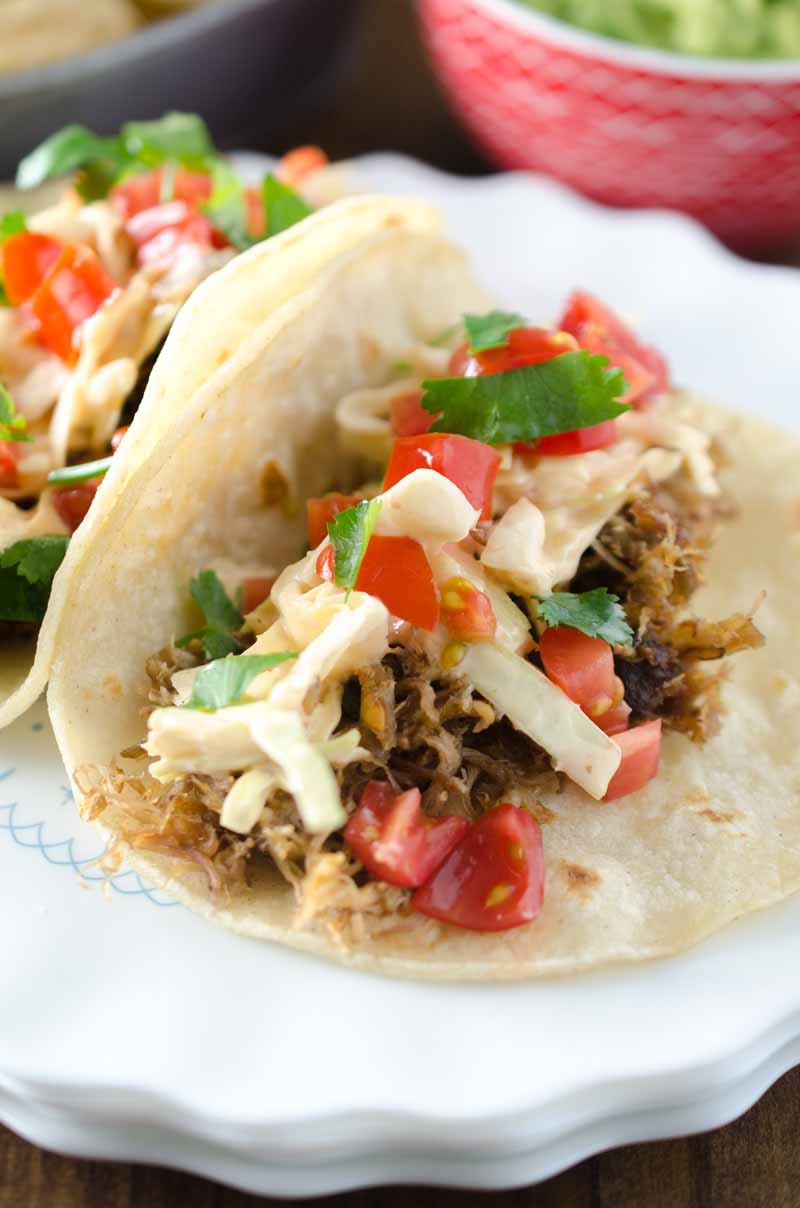 Pulled pork is always a favorite around here. I like to make it because I can use it for meals throughout the whole week. This is my go to recipe. This week I made pulled pork noodle soup (think chicken noodle but with pulled pork instead) and these Pulled Pork Tacos with Chipotle Slaw.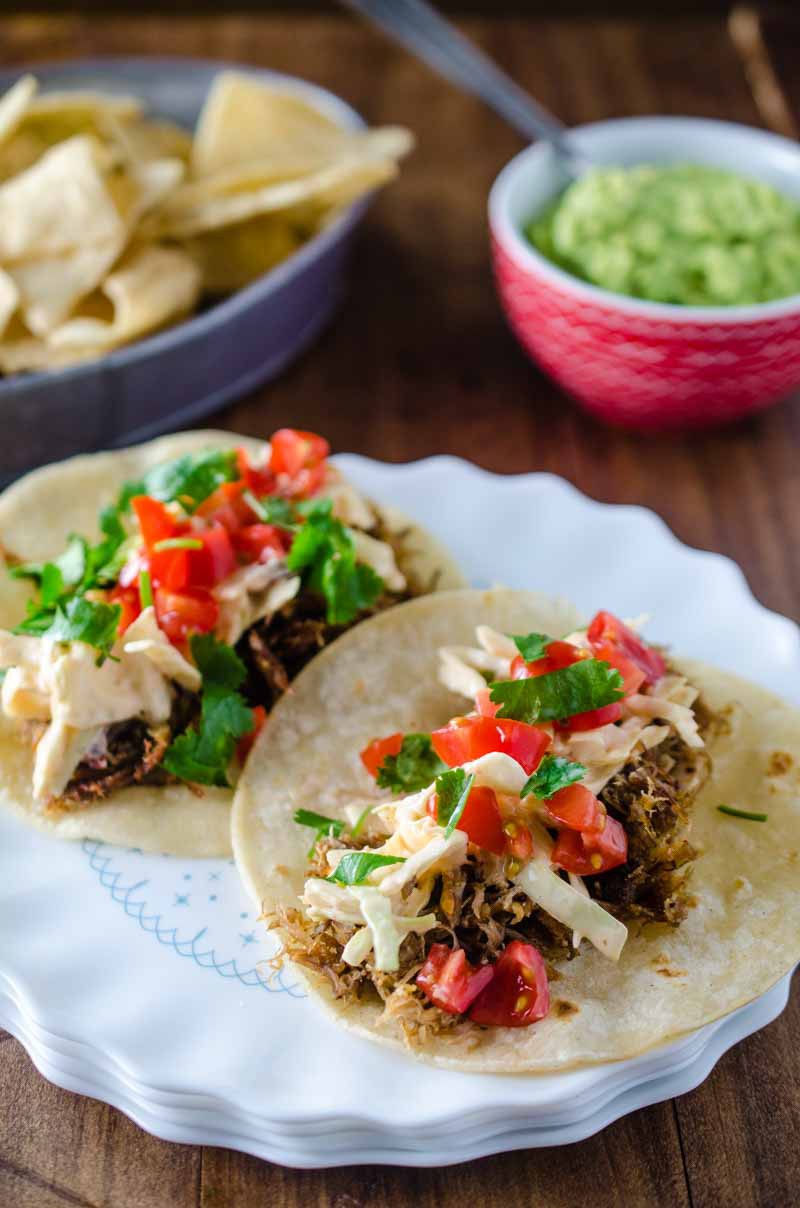 I seriously just love slaw on tacos. Sure Pulled Pork Tacos are great and all but if you pile a cool, creamy slaw on top, then I am in heaven. This slaw gets the majority of its creaminess from greek yogurt so no mayo overload. Woot!
My favorite part, though, is the chipotle. Obviously.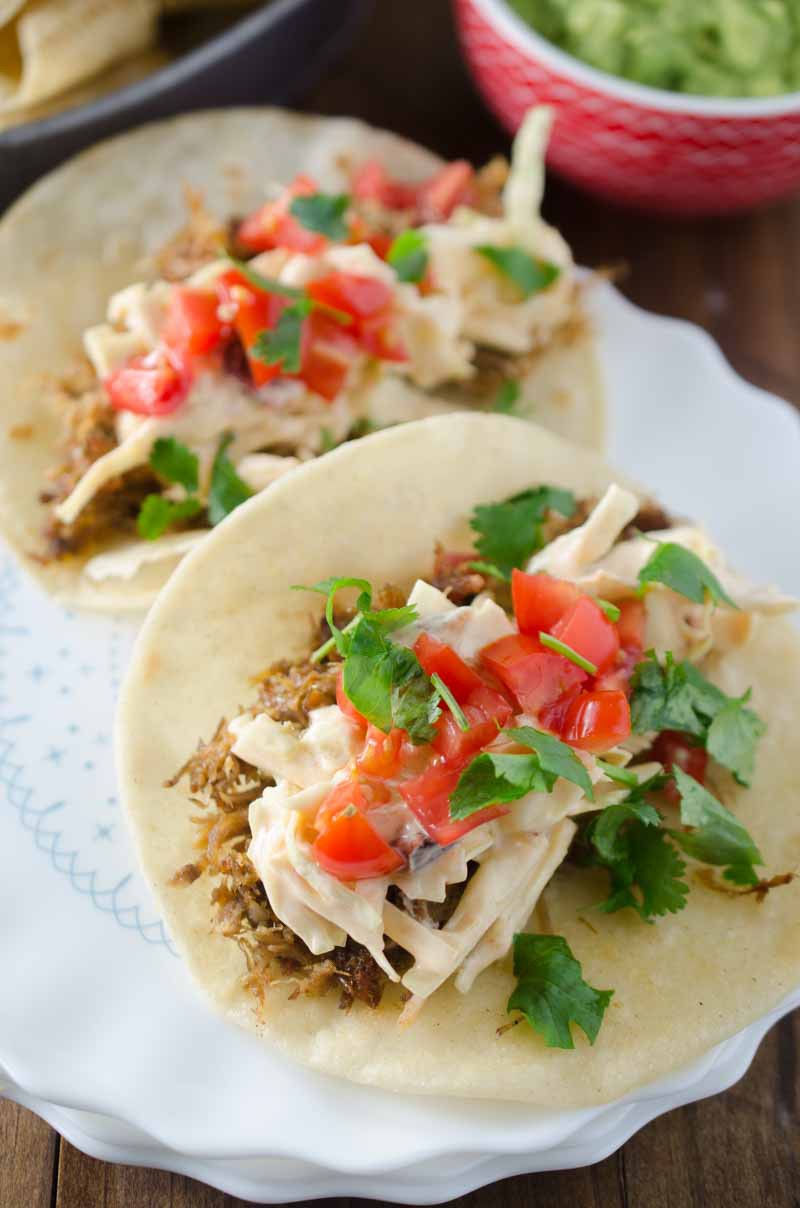 I love having a can of chipotle peppers in adobo sauce in the pantry for those times when I want to add a little smoky heat to dishes. In these Pulled Pork Tacos with Chipotle Slaw, I made use of both the chipotle peppers and the adobo sauce. I chopped up the chipotle peppers to add to the slaw and then tossed a couple of teaspoons of the adobo sauce into the pulled pork while it was cooking. It gave each the pork and the slaw just the right amount of heat.
Speaking of heat, the slaw itself is a little on the spicy side, but the pork was not. I left the slaw off the boys' tacos because I thought it'd be a little too spicy for them. If you're worried about the spice factor, start with one chipotle pepper and then add the second if you want more heat.