Pumpkin Cheesecake Bars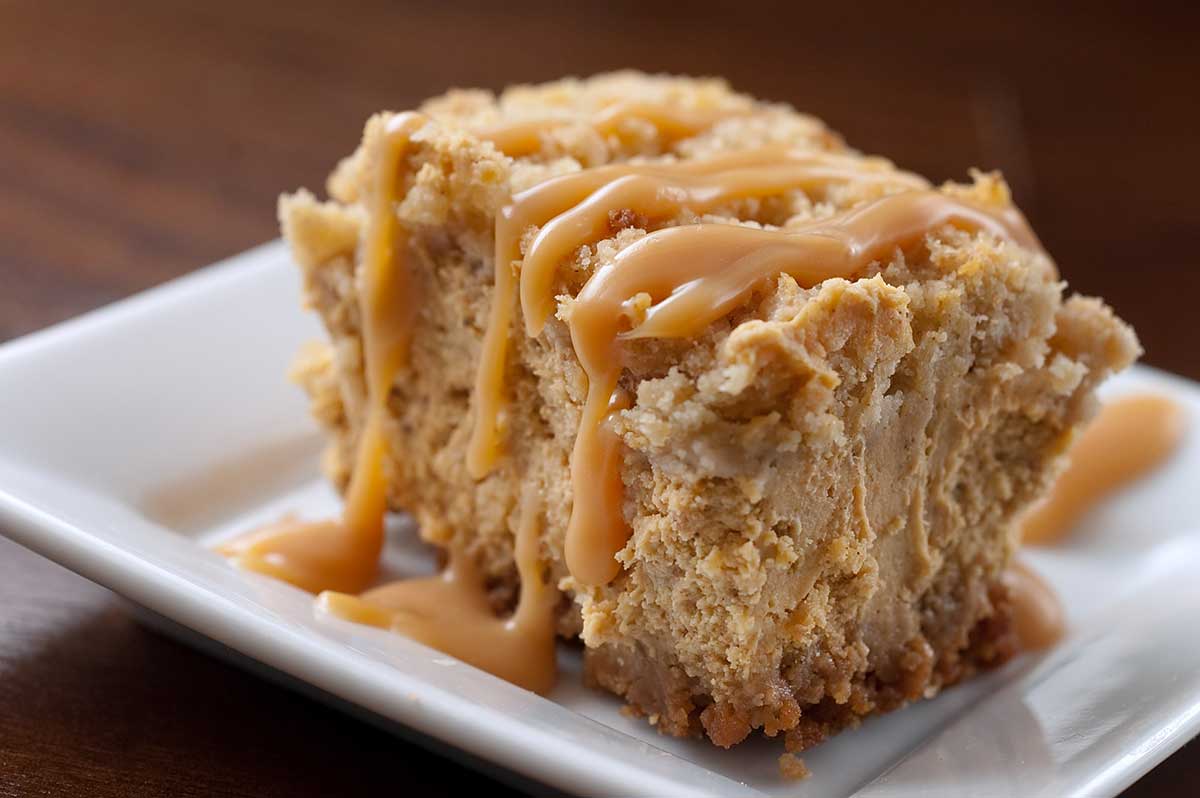 Last week on twitter I asked if there were any taste test volunteers for the cheesecake bars I was planning on making that afternoon. Surprisingly, or not, there were quite a few people interested. As much as I wanted to have everyone come over to a cheesecake party, it just wasn't possible. And until it's possible to pass food through the computer, I will have to do the next best thing and share the recipe with you on here. I hope you enjoy it. Ryan and I have, for the past couple of days.
I don't know if I would say that these can replace pumpkin pie on Thanksgiving for the simple fact that I adore pumpkin pie on Thanksgiving because it is the only time I get to enjoy it. This dessert however would be a good addition to your dessert table if you can't decide whether or not you want to make cheesecake or pumpkin pie. The ginger snap crust pairs perfectly with the spiced cheesecake filling. I opted to put a crumble topping just for kicks and it turned out pretty good. It's totally optional if you're not a fan. I suppose I can also say the caramel sauce is optional too but I mean really….who doesn't like caramel sauce?