Pumpkin Chocolate Chip Zucchini Muffins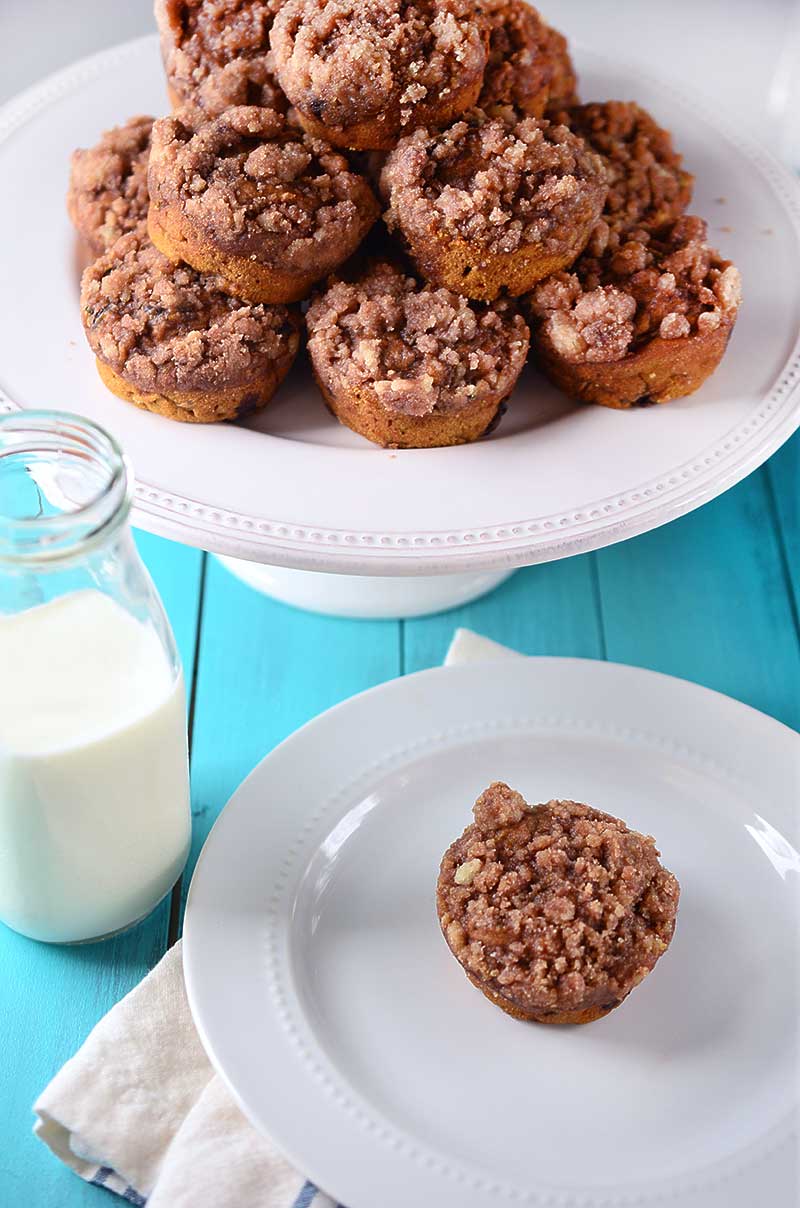 When I shared the Pumpkin Cheesecake Cookie Ice Cream recipe on Monday I mentioned that I would be sharing two more pumpkin recipes this week that help you ease into fall. Next up are these Pumpkin Chocolate Chip Zucchini Muffins.
In the summer, I adore zucchini bread. Good thing too because I grow zucchini. If you happen to have some growing in your garden you know that you have more than enough to make bread at least a few dozen times. In the fall, I adore pumpkin bread. It's pumpkiny and gingery and all kinds of goodness. So I thought that to help us ease from summer to fall, I would combine the two to make a lovely "there are still two weeks of summer and my garden is full of zucchini but I must have all the pumpkin" treat.
This was originally going to be a bread recipe. I actually made it as a bread first. It worked really well. However, when I went to retest the recipe I decided that I don't make muffins nearly enough so I made a little switcheroo. I also decided to add a crumb topping because really, who doesn't love a muffin with crumb topping?
These muffins have been a big hit in our home. Ryan and I love the pumpkin part and how perfectly moist they are. Kellan loves the chocolate chips and the fact that the zucchini that we grew in our garden is thrown in. And all of us adore the crumb topping.
A little too much.
As in all three of us have been sneaking it. As in we're lucky we got a picture of the muffins with the topping before it was all gone.
So basically, everything about these muffins is good and you should totally make them today. Okay? OK. :)