Pumpkin Cookies with Cream Cheese Frosting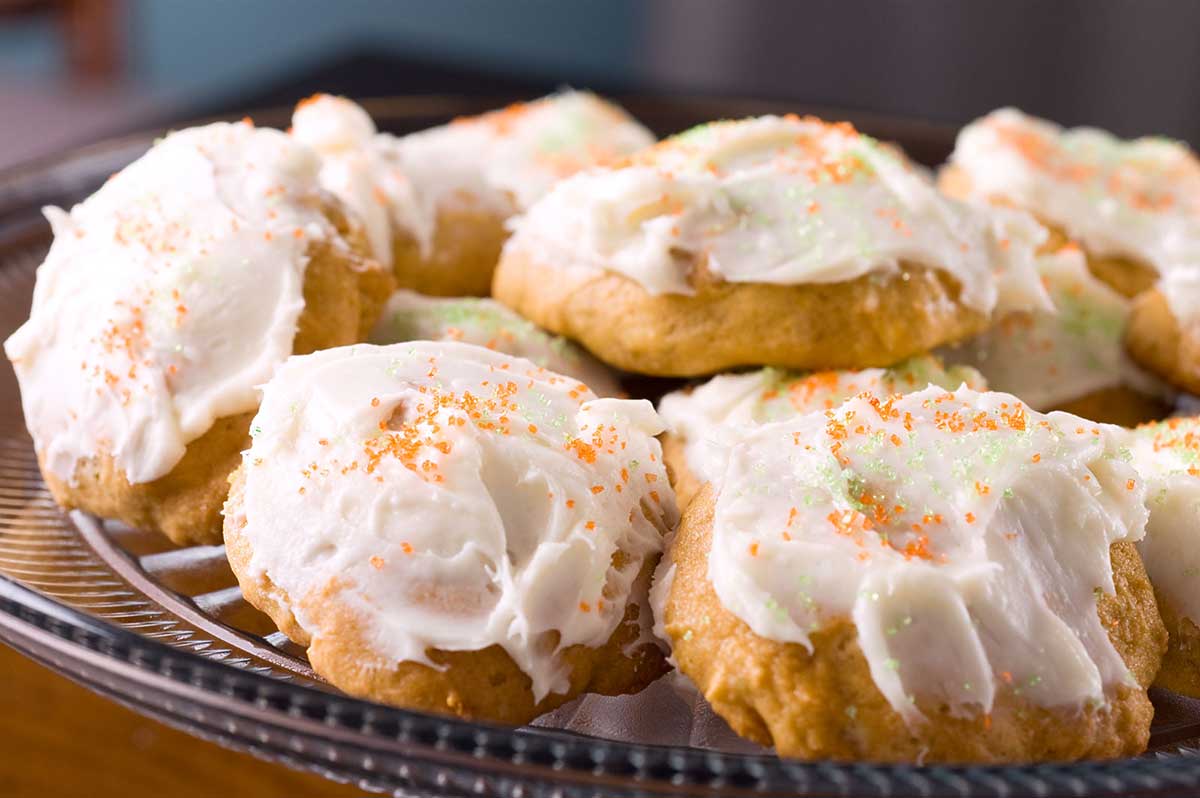 Aside from the leaves, the cool weather, the comfort food, the pumpkin patch, my birthday and Halloween, one of my favorite parts of October is that it is finally time for me to start enjoying all things pumpkin. From pumpkin soup to pumpkin cheesecake, to pumpkin martinis, I love it all. And now that I can add these easy, super moist cookies to the list I am pretty sure I have enough recipes to use the bajillion cans of pumpkin puree I stocked up on last time I was at Costco.
In addition to prepping the nursery, I came down with a cold last week and was unable to spend much time in the kitchen. Instead I rested, slept, watched Lifetime movies and thought up all of the wonderful things I could make with pumpkin. These cookies were the first thing I thought of and thus the first thing I made when I felt well enough to get back in the kitchen. They are sweet, moist and topped with cream cheese frosting. It might just be my favorite cookie recipe this far. And no, that is not the pregnancy talking.