Pumpkin Cream Pie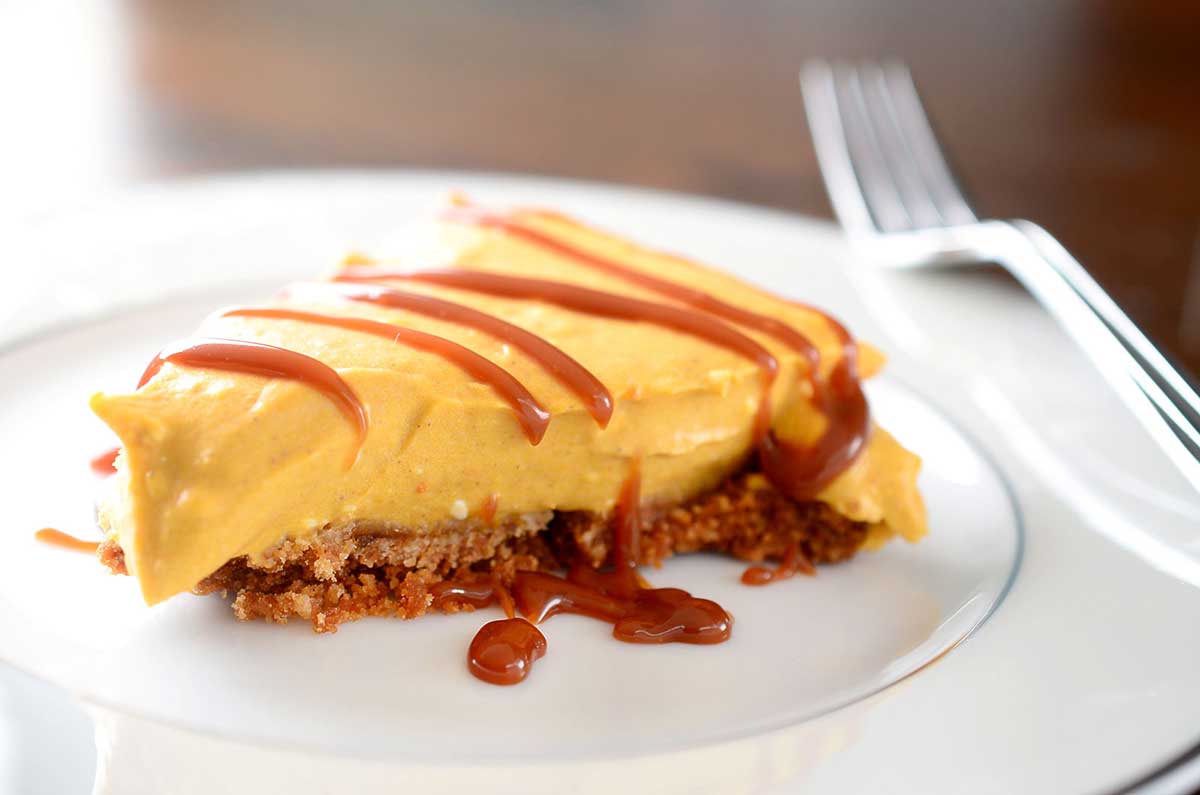 Pumpkin. Cream. Pie. All three of these things are wonderful on their own. Put them together and they are fan-freakin-tabulous. You see this pie is creamy, pumpkin-y, fall-y. Ok I should just stop since I've already made up 3 words in as many sentences. Hopefully you get the point. This Pumpkin Cream Pie is good. Really good. And it would be perfect on your Thanksgiving table.
On a week when there is plenty of cooking being done, this Pumpkin Cream Pie can be a saving grace. The only baking involved is the crust. And that takes about 10 minutes. It's just a quick cookie crust, in this case Biscoff. However, if you want to save yourself even more time this week go ahead and use one of those pre-made graham cracker crusts.
Also, plan on making this a day in advance because it is easier to slice when it has chilled over night or at least 8 hours or so.