Pumpkin Cupcakes with Biscoff Cream Cheese Frosting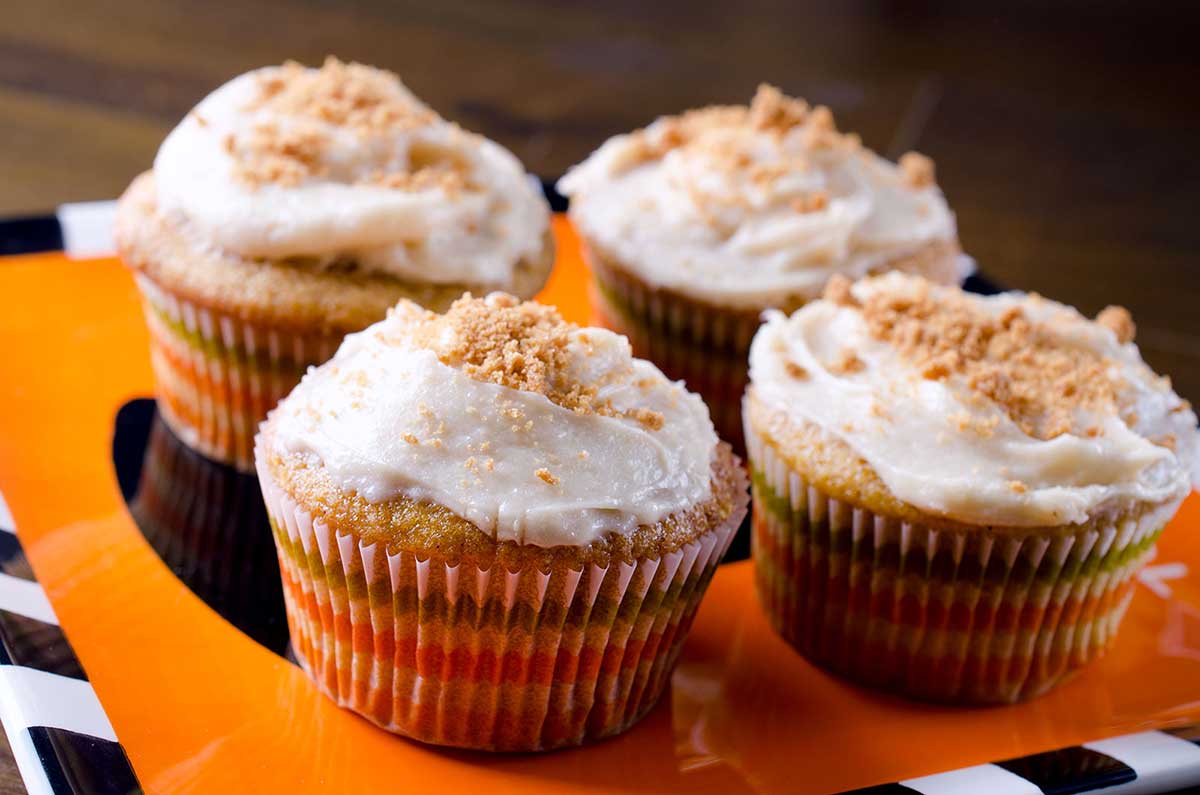 I was recently introduced to Biscoff cookies by my mother in law. I don't think she knew what she was doing when she did that but my life has changed. The cookies are addicting. They are like gingersnaps but better. And if I didn't think that the cookies were addicting enough, the lovely people at biscoff also make a spread out of the cookies. Genius no? I put both of these things to good use in these delectable cupcakes that are perfect for fall.
I think that I am much more of a cupcake person then a cake person. It's weird. I can bake a cake and Ryan and I will not finish it before it's time to throw it out. A batch of cupcakes on the other hand will be gone in just a couple days. An entire batch. Maybe it's because I don't feel as guilty eating 2 cupcakes as I do a piece of cake. I think it's probably because they are smaller, so I can trick myself into thinking that they are much better for me. And besides these ones have pumpkin in them. That makes them a vegetable right? Well who cares, they are that delicious. The moist pumpkin cake pairs perfectly with the gingery, creamy biscoff frosting and the crumbled cookies on the top are the perfect final touch.