Raspberry Cream Cheese Filled Cake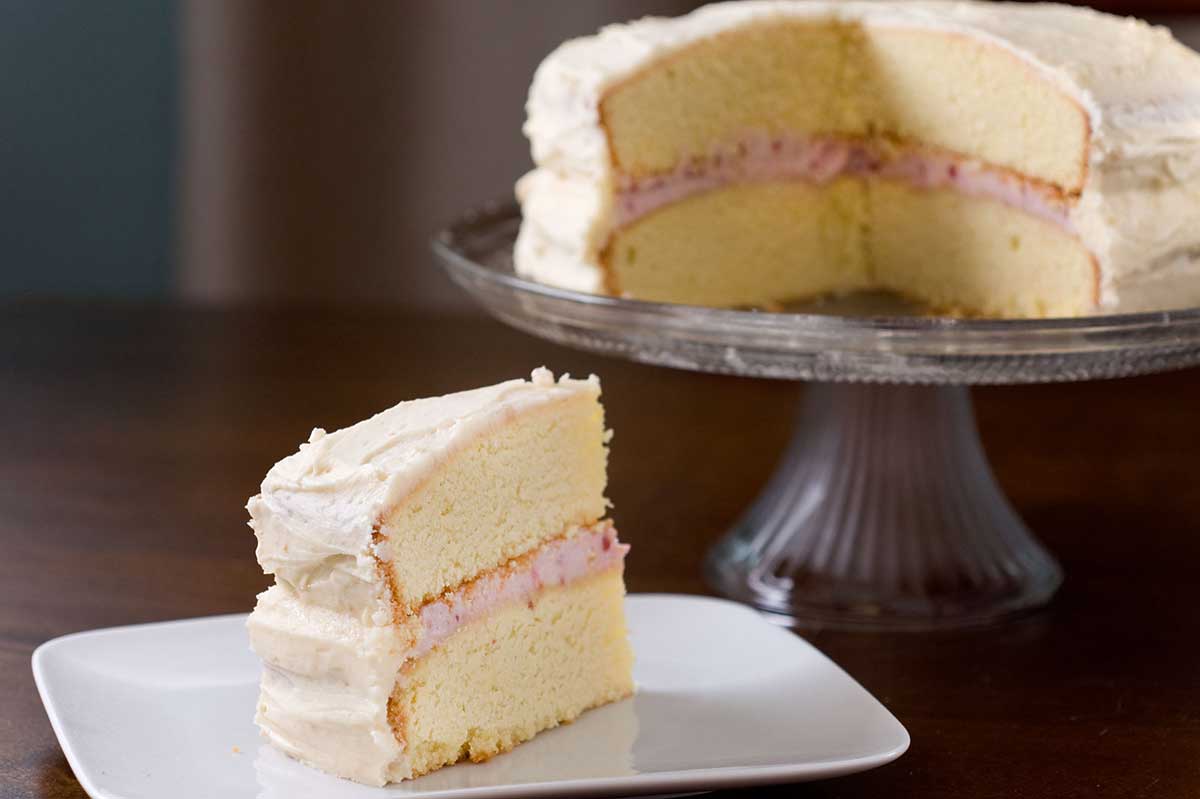 The weather here in Seattle has been pretty craptasitc for the last few days. You'd think that it was fall outside. Not that I don't like fall, but I am anxious for my summer to start since July is already winding down. The one good thing about the fall like weather though is that it makes me want to be in the kitchen and ever since I watched last week's episode of Masterchef, I've had a hankering for a layered cake. A cake with raspberry cream cheese filling to be more exact. So I made one. And by golly it actually turned out good.
I say actually because I usually have a really hard time baking cakes. They usually either fall, are rock hard and paper thin or stick to the pan. This time however, after some advice from friends, I decided to measure the flour by weight and use the foaming method rather than the creaming method.
The foaming method, if you are not sure, is when you beat the eggs and sugar together rather than creaming the sugar and butter. The result is a lighter airier cake.  And after my success with using this method, I think that it will be my go to method from now on.