Roasted Brussels Sprouts, Potatoes and Kielbasa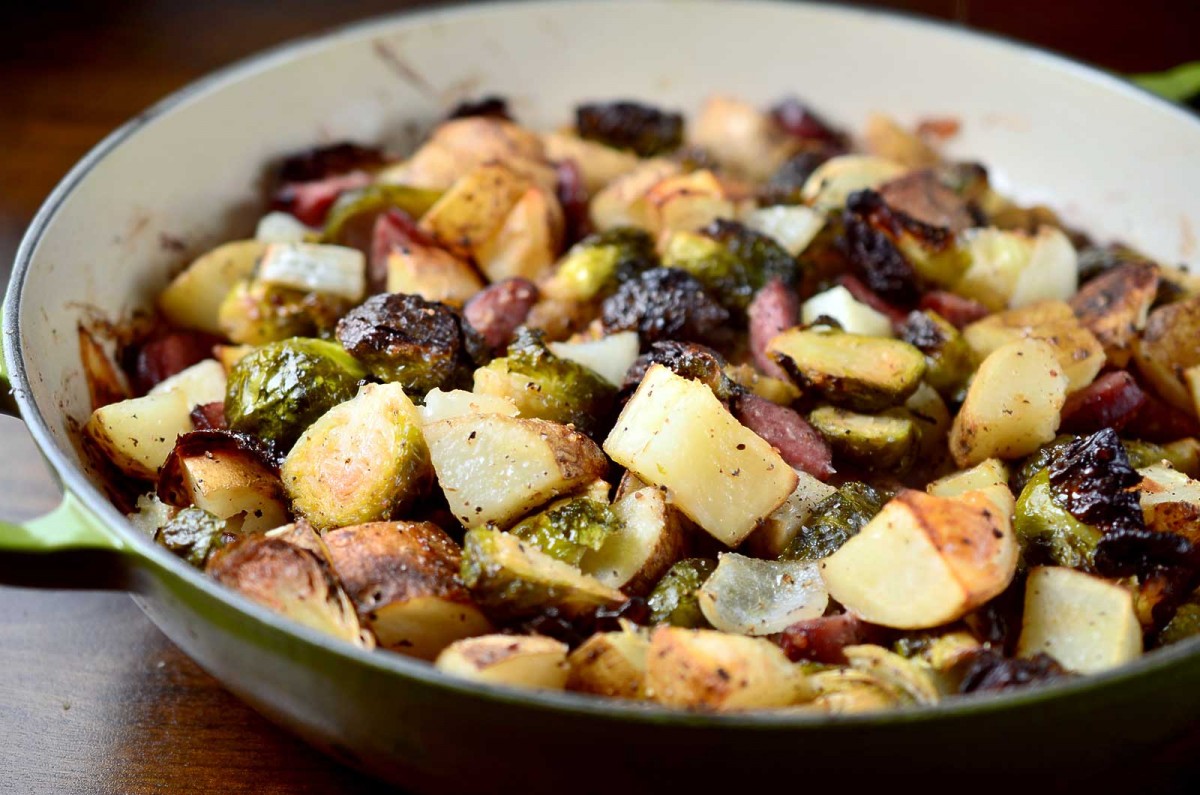 I had originally planned to post another brussels sprouts recipe today but after I got so much positive feedback on Instagram and Facebook when I posted a photo of the before version of this dish I decided to shelve that one for now (no worries, I'll post it in a few weeks!), and share this one instead. This is a delectable, one skillet, comfort food dish with roasted brussles sprouts, potatoes and smoky kielbasa. It is perfect for the cool, crisp fall weather that is on the way.
To be honest, brussles sprouts were never really my thing. I let others opinions of them cloud my judgement. I mean really, for the longest time all I heard was "ewwwww brussles sprouts!" But recently I've come to a realization: Those who have ever turned up their nose at brussles sprouts, may have had them steamed and boiled but clearly they have never tried them roasted. Because roasted brussels sprouts are knock your socks off good.  They are the bee's knees, friends. Nice and crispy on the outside and tender to the bite.
While not even anywhere on my radar a year ago, they are inching there way up the ladder to become my favorite vegetable, I kid you not.
And this dish right here, is one of the best ways to eat them. I simply halved them, cut up some potatoes, onions and kielbasa, tossed it all together with some olive oil, garlic, salt and pepper, popped it in the oven for about 50 minutes, stirring halfway through and viola, tummy warming comfort food.
If you're not a brussles sprouts fan, just try this dish and you will be.
Then we can make up lost brussles spouts time together because I can't stop. Won't stop.