Roasted Carrot Salad with Crumbled Goat Cheese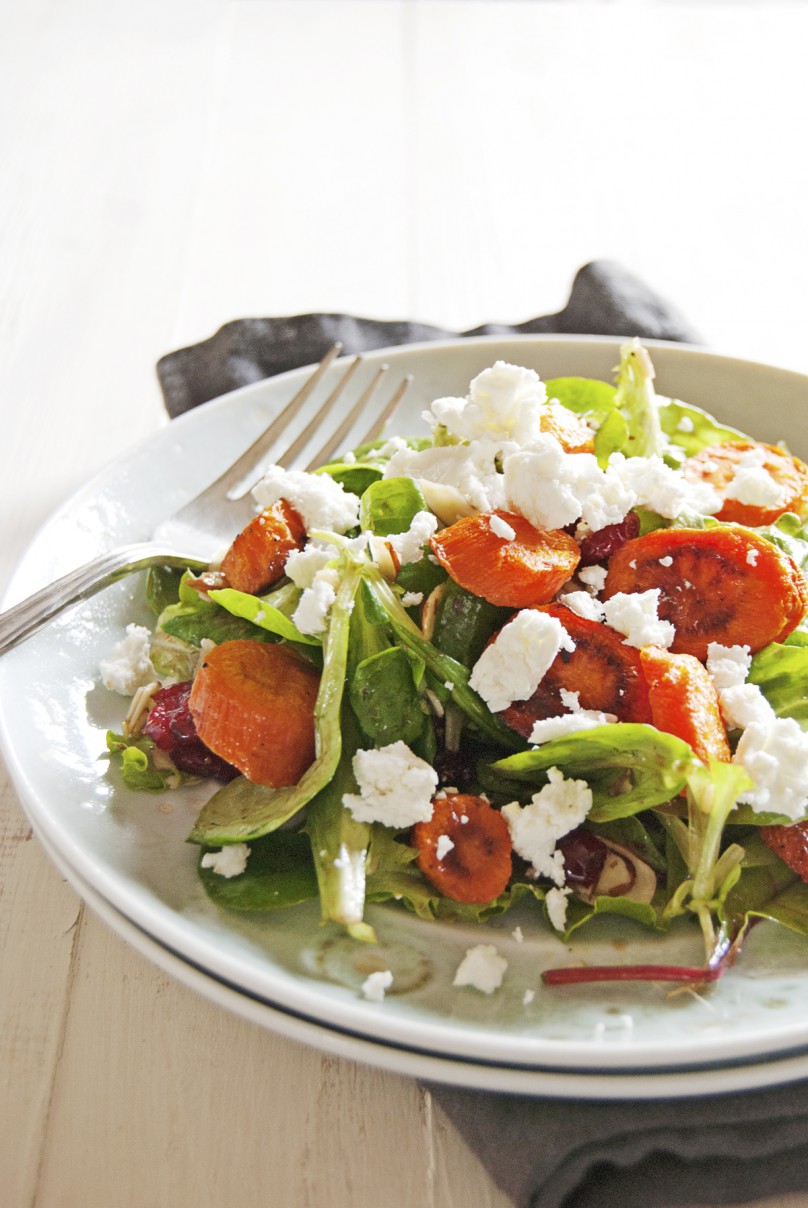 It's that time of the year when all I want is tasty comfort food in my belly, and what says "comfort food" more than hearty vegetables roasting away in a piping hot oven? Not much! And so today I'm sharing my recipe for this beautiful roasted carrot salad!
This post may contain affiliate links. Please click here to read my full disclosure policy.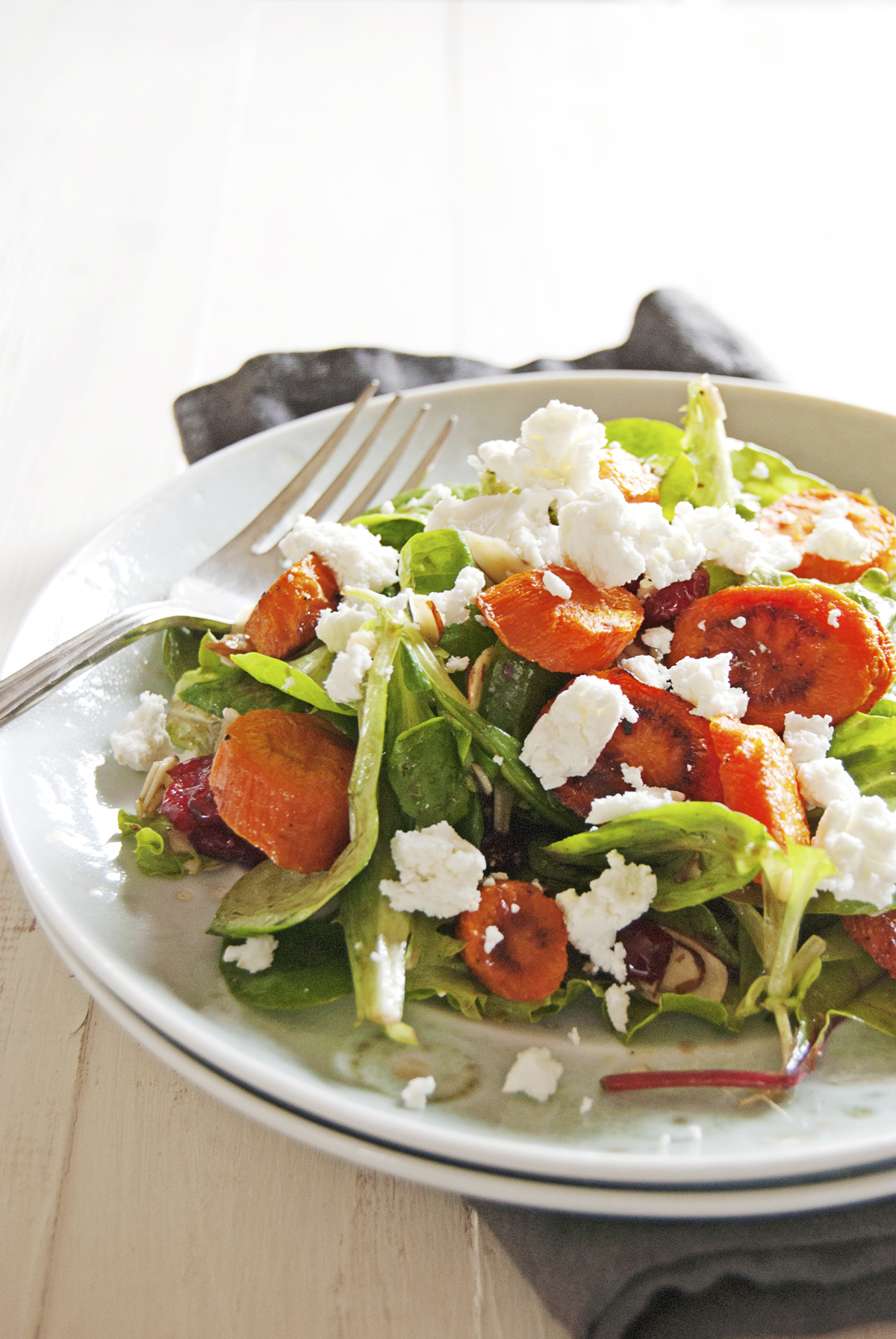 Can you smell it? That scent of fall in the air? Like it or not… it's on it's way! A couple of weekends ago I travelled up north and back for a friend's bachelorette party, and I swear the leaves were noticeably orange-ier and redder on our return trip than when we hit the road on Friday afternoon!
Fall is one of my favorite seasons because I love to layer my wardrobe, I love to snuggle up with my hubby in the cool evenings, and I absolutely love all things comfort food. And when it comes to fall comfort food, this is going to be your new favorite side dish, I promise!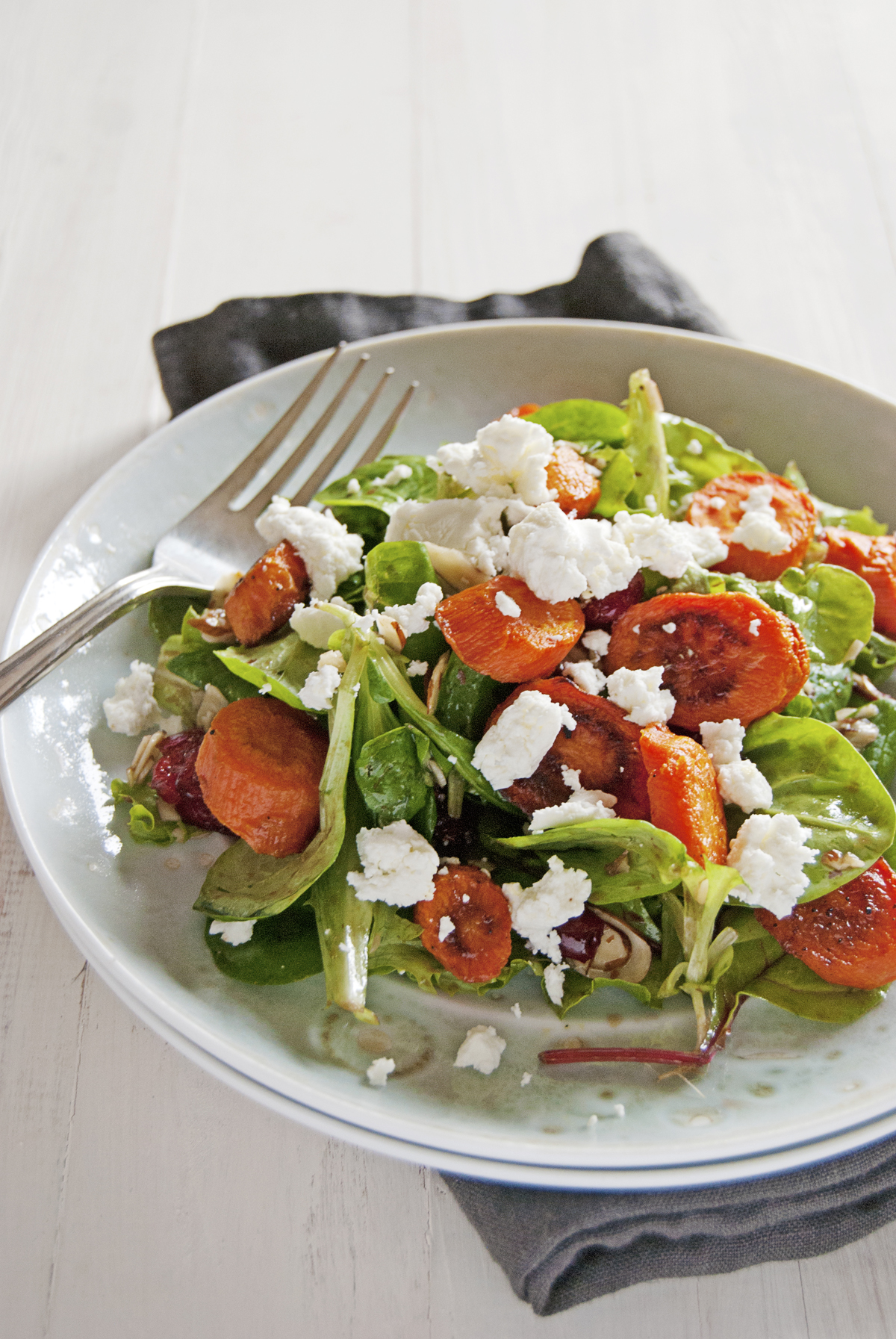 Roasted carrots are practically a weekly thing in our household: the husband absolutely loves them. We joke that if I roasted an entire bunch of carrots he would eat them in one sitting, but the reality is that I know he probably would! And so I wanted to create a side salad that would be our "go-to" for the fall and into the winter months. I took carrots and sliced them on a diagonal and roasted them in a hot oven until tender on the inside. Then I quickly crisped them on the outside with the use of my long-time best friend: the broiler! I seriously love that thing: it is so convenient to be able to finish off anything that you want to have an extra crispy coating!
While the carrots roasted, I used my new favorite gift from our wedding registry to whip up a quick vinaigrette. I am usually not one for buying kitchen "gadgets," but these salad shakers are one of my favs. No more whisking by hand or dirtying up the entire food processor to create my own salad dressings: just toss all your ingredients into one of these salad shakers, pop on the cap, and shake shake shake away! (Extra Tip: for those cocktail lovers out there – they double as easy cocktail shakers with measurements on the side!)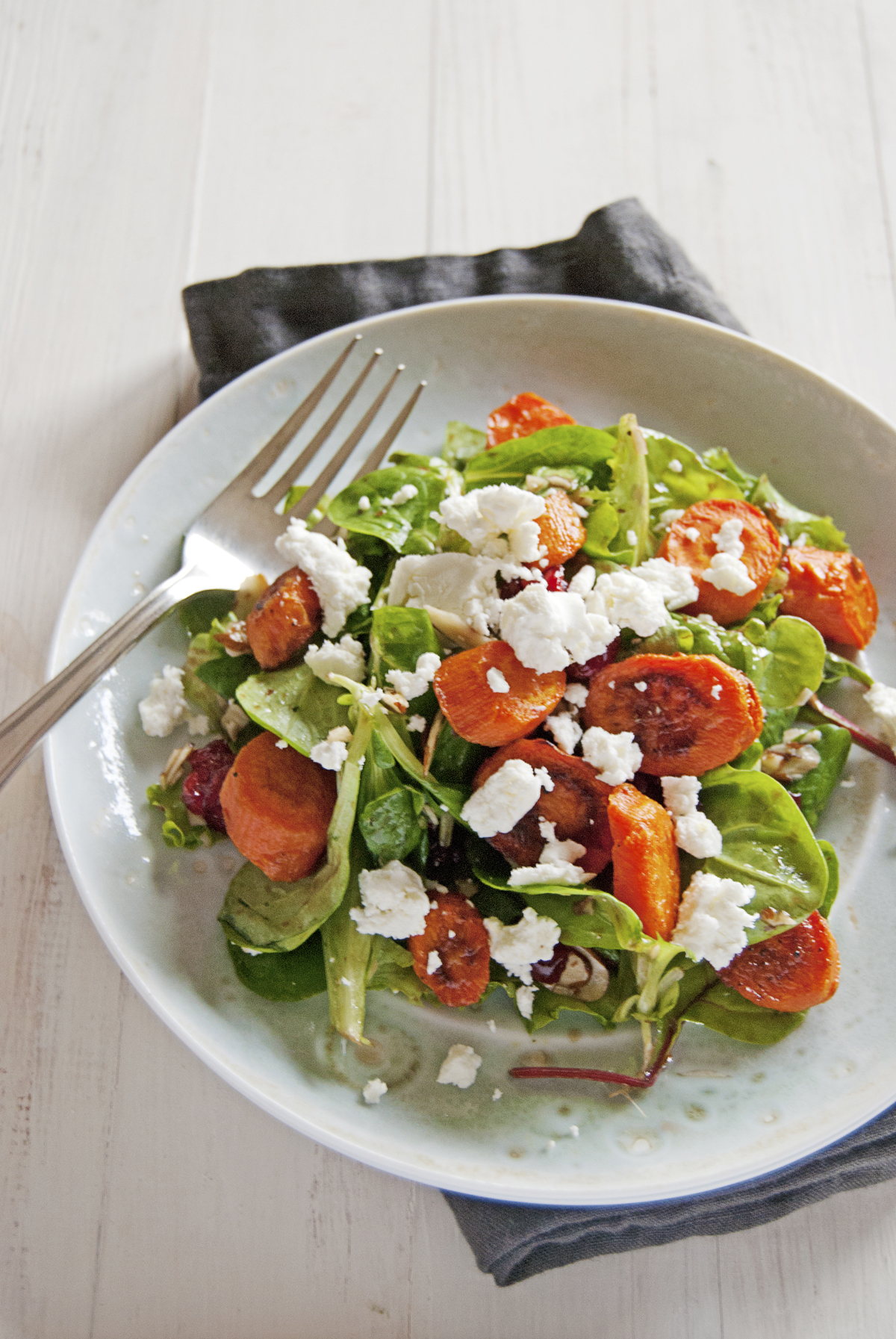 Now it's your turn: what is your favorite fall side dish? I would love to be able to share even more tasty carrot recipes and other fall favorites with the hubby, so be sure to post your favorites in the comment section below!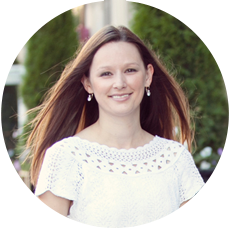 Connect with Sarah ~ Blog ~ Facebook ~ Instagram ~ Pinterest ~ Twitter