Roasted Garlic and Rosemary Dip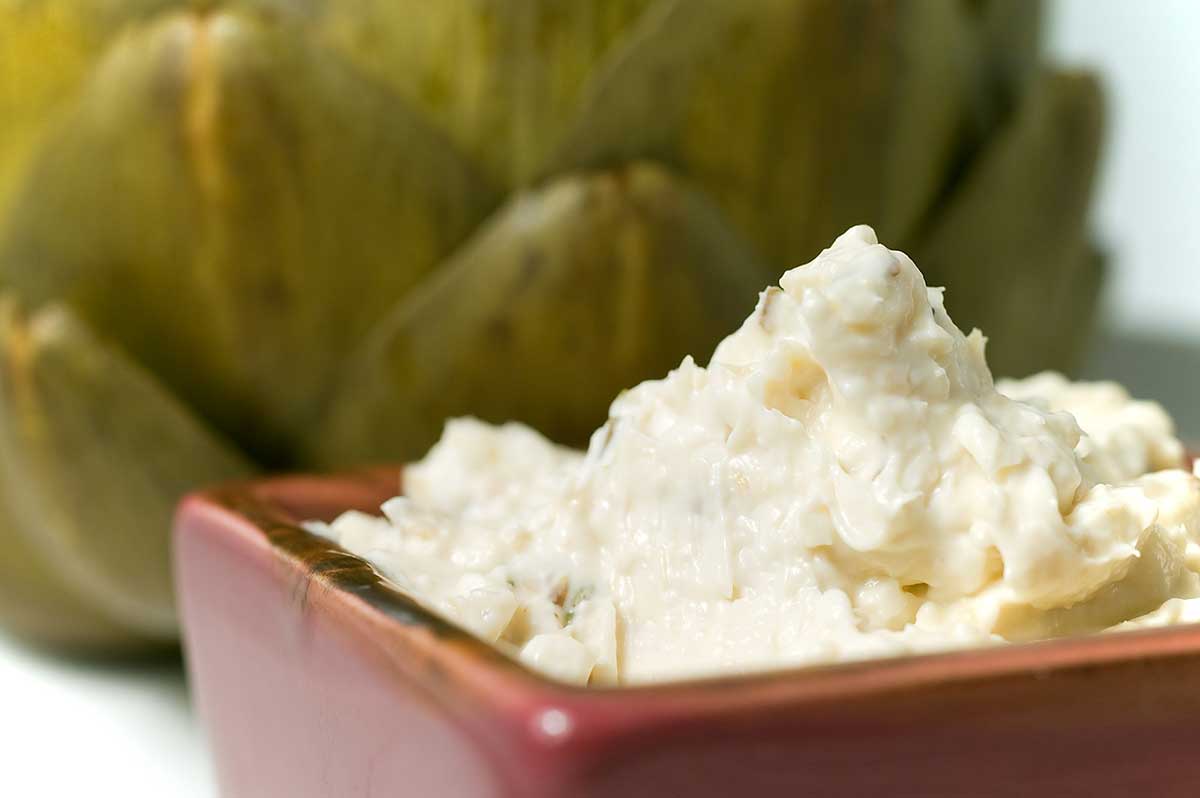 I have been on kind of a dip craze lately, probably because I've been on a snack craze too. It is just so easy to make a dip, grab some chips or veggies and snack away. Recently, I've shared recipes for caramelized french onion dip and ranch dip, and now I share with you this recipe for Roasted Garlic and Rosemary Dip. It's thick, it's creamy and loaded with perfectly roasted garlic.
Since this is a dip, I figured that I should resist the temptation to simply eat it with a spoon. So the question was, what should I dip in it? Thick ruffled potato chips were the first thought. The salty crispiness was a nice contrast to the creamy and slightly sweet flavor of roasted garlic, and I would probably serve this dip with chips at a backyard BBQ or potluck dinner. But then I got to thinking about an artichoke that I had in the refrigerator and decided to steam it. The artichoke leaves provided the perfect scooper for this thick dip and the garlic and rosemary nicely complimented the flavor of the artichoke. If I was having a dinner party with a few friends, this would be a perfect appetizer.