Roasted Garlic Cream Cheese Wontons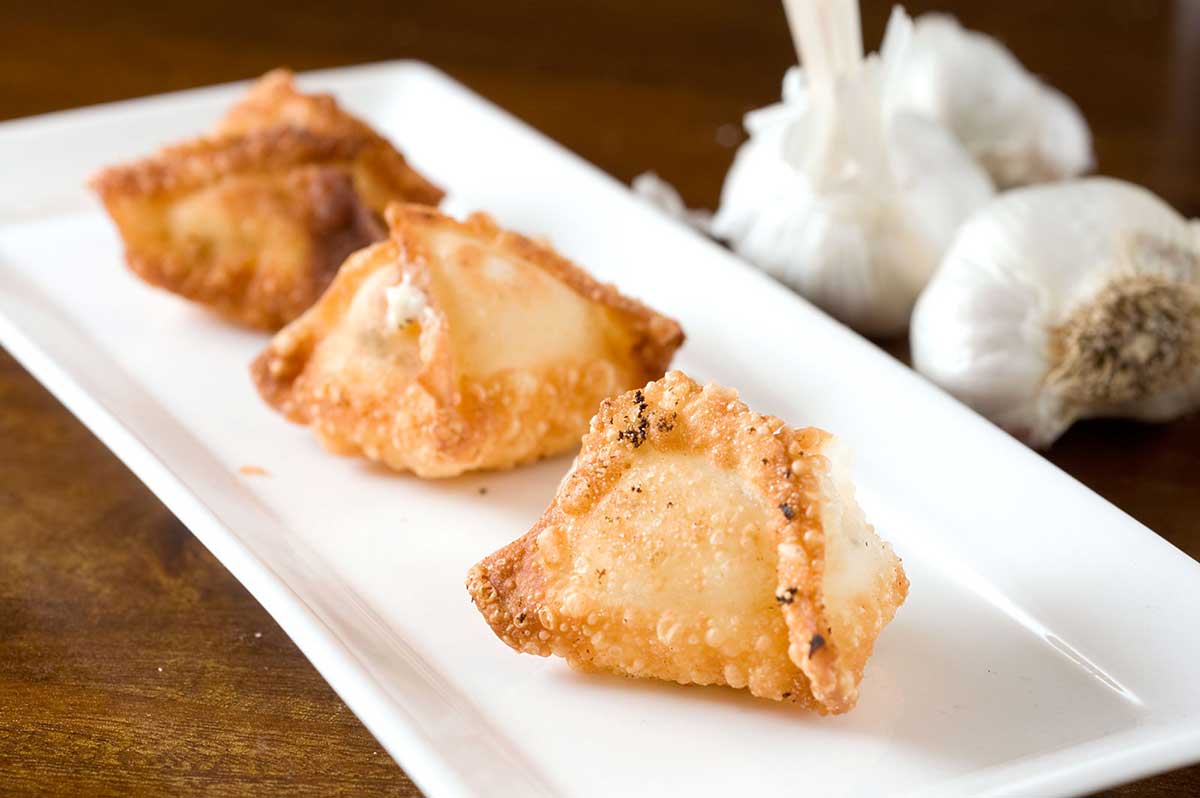 One of the things that I have had to adjust to a little bit since being pregnant is the fact that some food is now off limits. I've said so long to spicy tuna rolls, fresh pacific oysters on the half shell and deli meat. But surprisingly one of the things I miss the most is goat cheese. Apparently some soft cheeses are a no no when pregnant. And while blue cheese and feta have not been hard to do without, I miss the creamy tangy-ness of goat cheese. Especially now that it is summer time and all I want is this Roasted Garlic and Goat Cheese spread. But alas, not one to give up easily on a craving, I have found a substitute that will work rather nicely, sweet roasted garlic mixed with cream cheese wrapped in wonton wrappers and fried until golden. Yeah…I think I can handle a few more months without goat cheese as long as I can have these.
Sure I know that cream cheese is not quite a substitute for goat cheese, but in these wontons you would not want to use goat cheese. I actually tried once about a year ago and the goat cheese did not hold up well to the heat. In fact, when I bit into the wontons the cheese was gone. It was basically a fried wonton wrapper that had the wonderful taste of roasted garlic. Cream cheese on the other hand, is thick and creamy and holds up really well to the temperature of frying.