Roasted Garlic Fettuccine Alfredo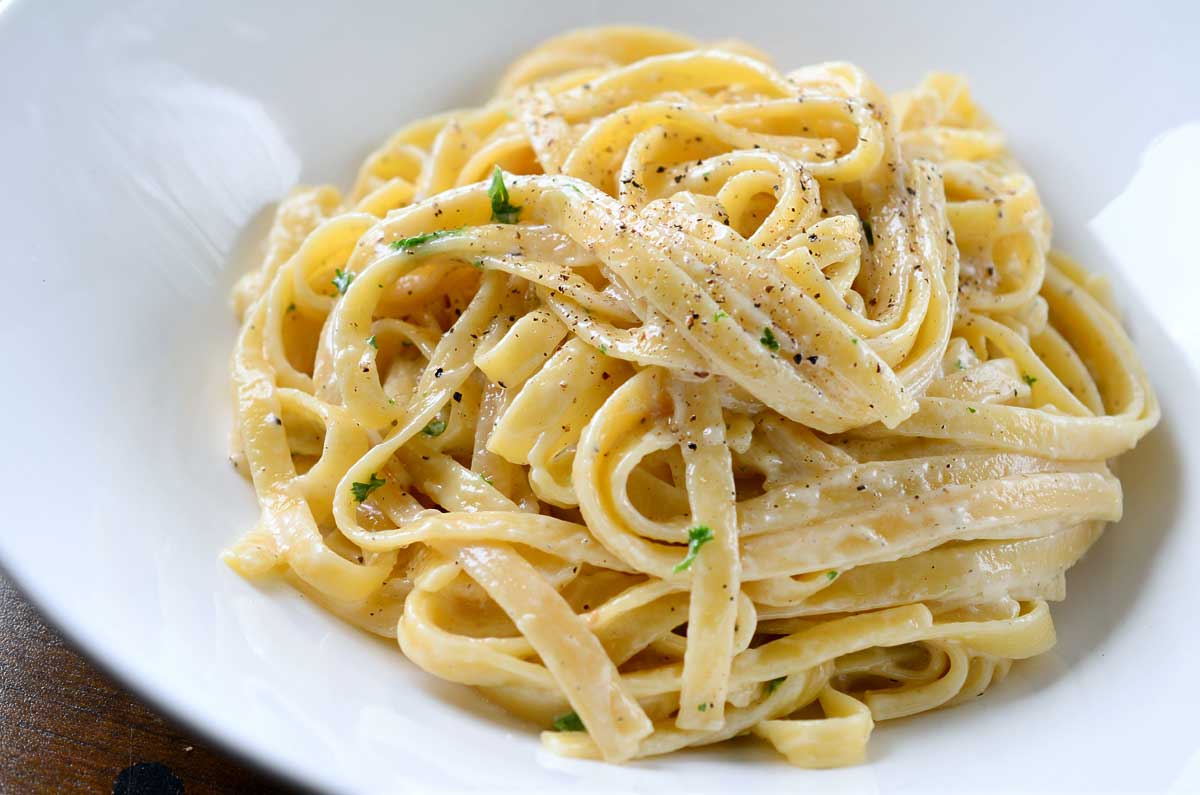 Sometimes, just sometimes, you need a dish like this. A dish that is loaded with cream. And butter. And more cream. And more butter. Especially when it's so cold outside you shiver just thinking about opening your door.
So here's the thing. I am so not made for the cold.
For the record, I am not made for the heat either.
I can handle weather from around freezing to 80. Anything below or above that and I'm not a happy camper.
And really, I only like it to be freezing if it's going to snow. If it's not going to snow then the temperature has no business being 32 degrees.
And that is exactly what it has been like in Seattle. They say it's the coldest it's been in 15 years, and it's been like this for several days now. I know, I know, it's much colder in some places. But I am just not used to it!
So I cope with it by making dishes like this creamy, supremely comforting roasted garlic fettuccine alfredo. I didn't skimp on the cream, I didn't skimp on the butter and I didn't skimp on the cheese. And you shouldn't either. This is a good one folks.