Roasted Garlic Hummus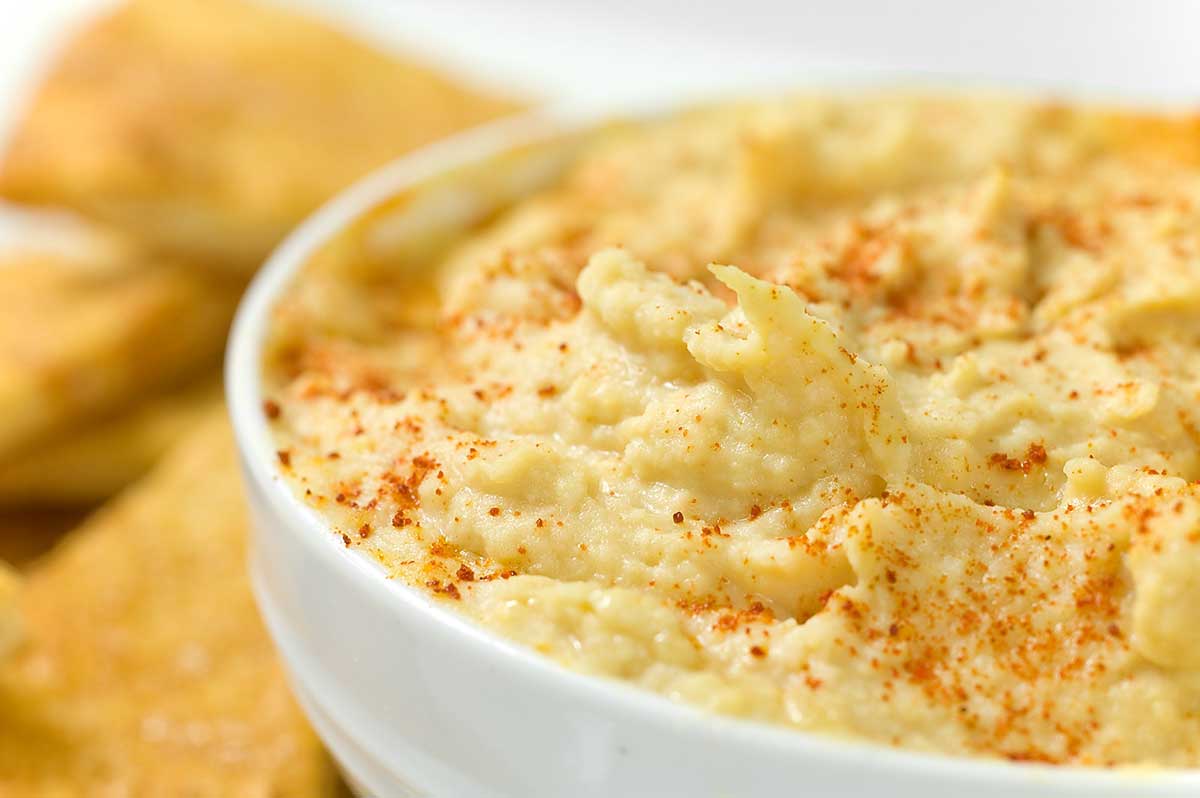 Hummus is another one of those dips that I just can't get enough of. And much like my experience with french onion dip, my purchases of hummus have gotten a little out of control. So just as I created my own version of  Caramelized French Onion Dip, I decided to make my own hummus. Roasted garlic hummus to be exact.  Creamy, nutty and garlicky, just how I like it.
In my quest to make this hummus garlicky, I roasted a whole bulb of garlic, pureed it with the other ingredients and patted myself on the back, I finally made hummus. With my new found sense of accomplishment I rushed a sample to my ever eager taste tester, Ryan. He takes one bite and says "Mmm. That will be good when you add the garlic." BUGGERS. I think he knew he said something wrong at that moment as the smile faded from my face and I said "But I already added the garlic." His attempt at a save was sweet "Oh no, its good I really like it. I can taste the garlic now." But it fell on deaf ears. I was already contemplating how to make it even more garlicky.
Should I roast another bulb of garlic? No, I don't have time. Should I add raw garlic? No that would be too much garlic. Add garlic powder? No, I want the real stuff. Finally, I decided to mince up a couple of cloves, saute them in olive oil and then stir the garlic olive oil into the hummus. One more taste from my taste tester and I knew I hit the nail on the head this time.