Roasted Hatch Chile Quesadillas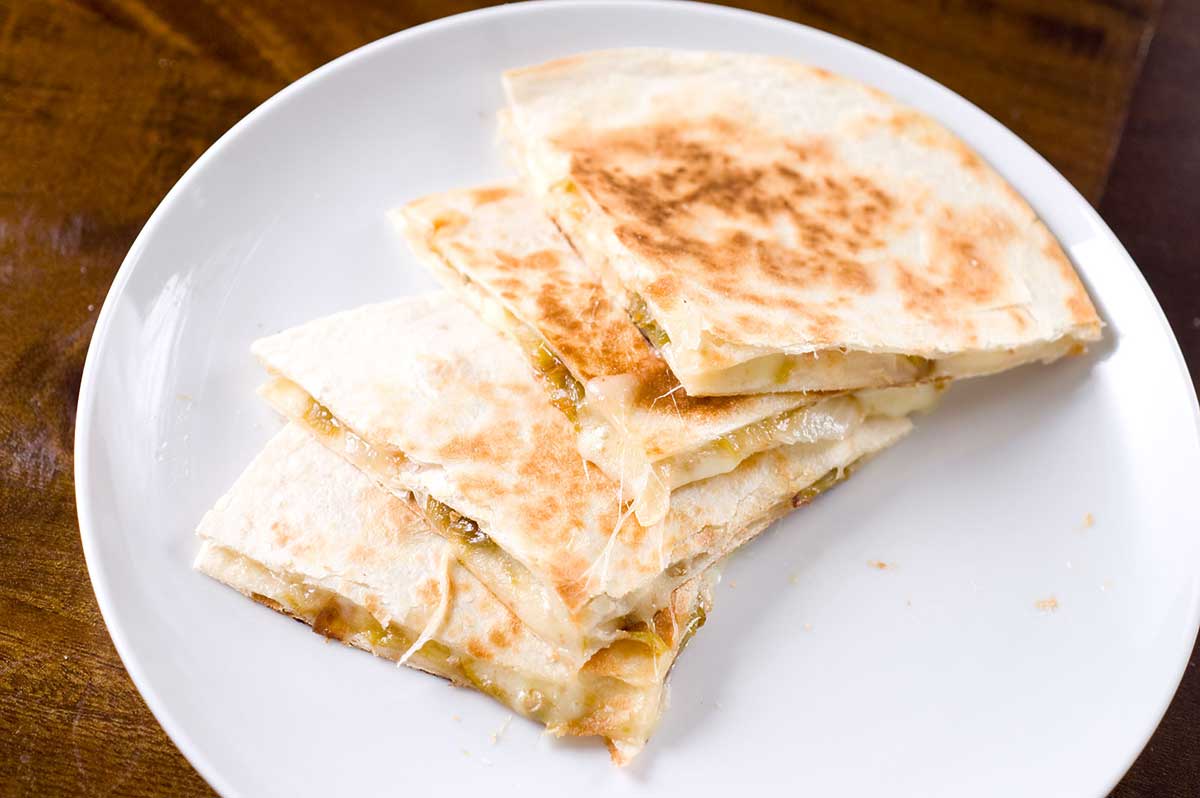 When I was at the grocery store I saw a big sign that read "Hatch Chiles are here! Get them while you can!" With a sign like that, how could I refuse? Even though I wasn't quite sure what a hatch chile was, I bought a few to bring home and immediately began doing some research about them. Come to find out these green gems are somewhat coveted in the food world. And after putting them in this quesadilla, I know why.
Hatch chile season is pretty short, running from late August through mid October. The peppers are a little milder than a jalapeno and are most often roasted before using. After roasting, many people will freeze them to keep them all year long to spice up all kinds of dishes like green chili, eggs and enchiladas. In my case, I couldn't resist using them immediately and decided that quesadillas would be the best way to go. The peppers add a nice roasted pepper flavor without being overly spicy, but just to be sure, make sure you remove the seeds.