Roasted Pumpkin Seeds Two Ways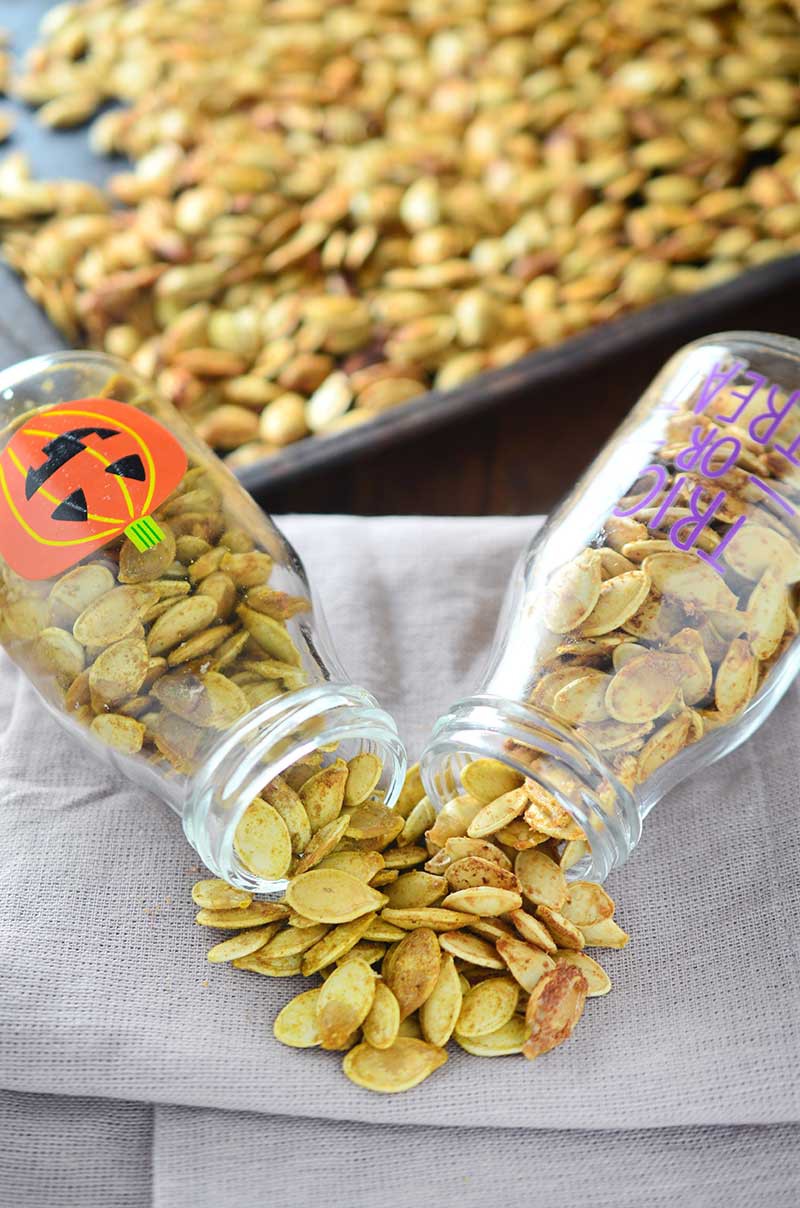 Roasted Pumpkin Seeds are a wonderful fall snack! Here are two different flavors to serve them: tossed in garlicky oil and butter and tossed in a spicy curry powder. 
Halloween has always been one of my favorite holidays, but now that I have children it is even more fun. I love helping the boys pick out their costumes, taking them to the pumpkin patch and carving pumpkins. Last weekend we all gathered around our dining room table and carved our pumpkins together. It was also the first time that both boys helped clean out their pumpkins and I got to teach them about saving the seeds.
For as long as I can remember, roasted pumpkin seeds have always been a big part of my fall. It is my favorite part of carving pumpkins. Sure, it takes a little bit longer to clean out your pumpkin because you're trying to get all the seeds. But, trust me perfectly seasoned seeds are totally worth it!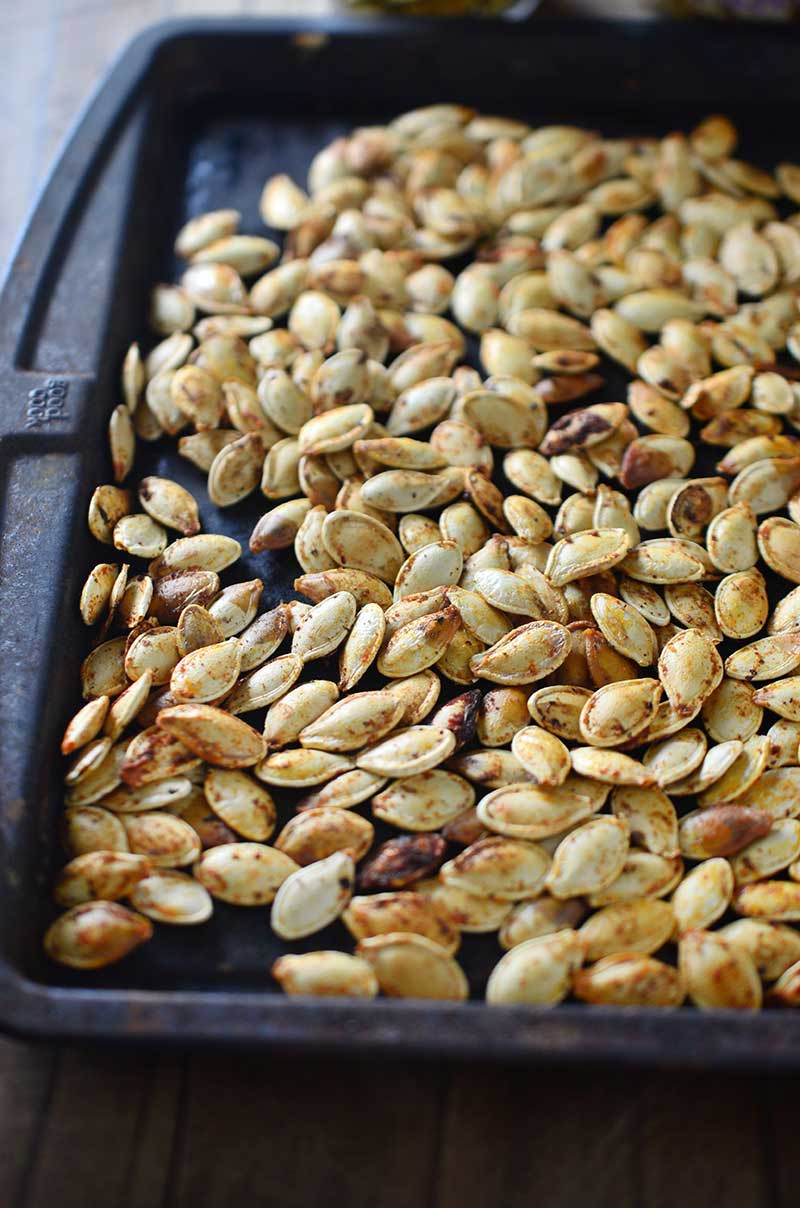 It is really easy to make roasted pumpkin seeds in any flavor that you want. Each year I experiment with different flavors. I've tried a sweet version with cinnamon and sugar. I've also tried spicy sriracha seeds and classic salt. This year I picked two different flavors.
Garlicky.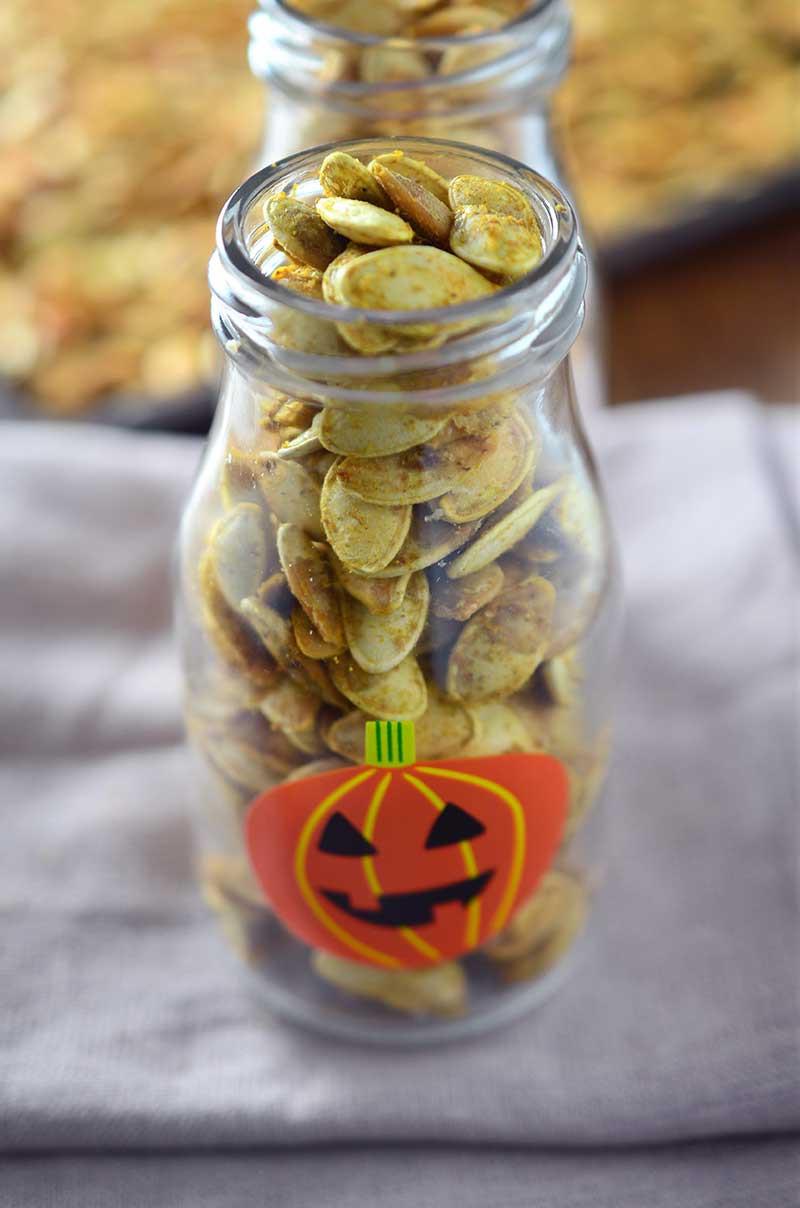 And curry.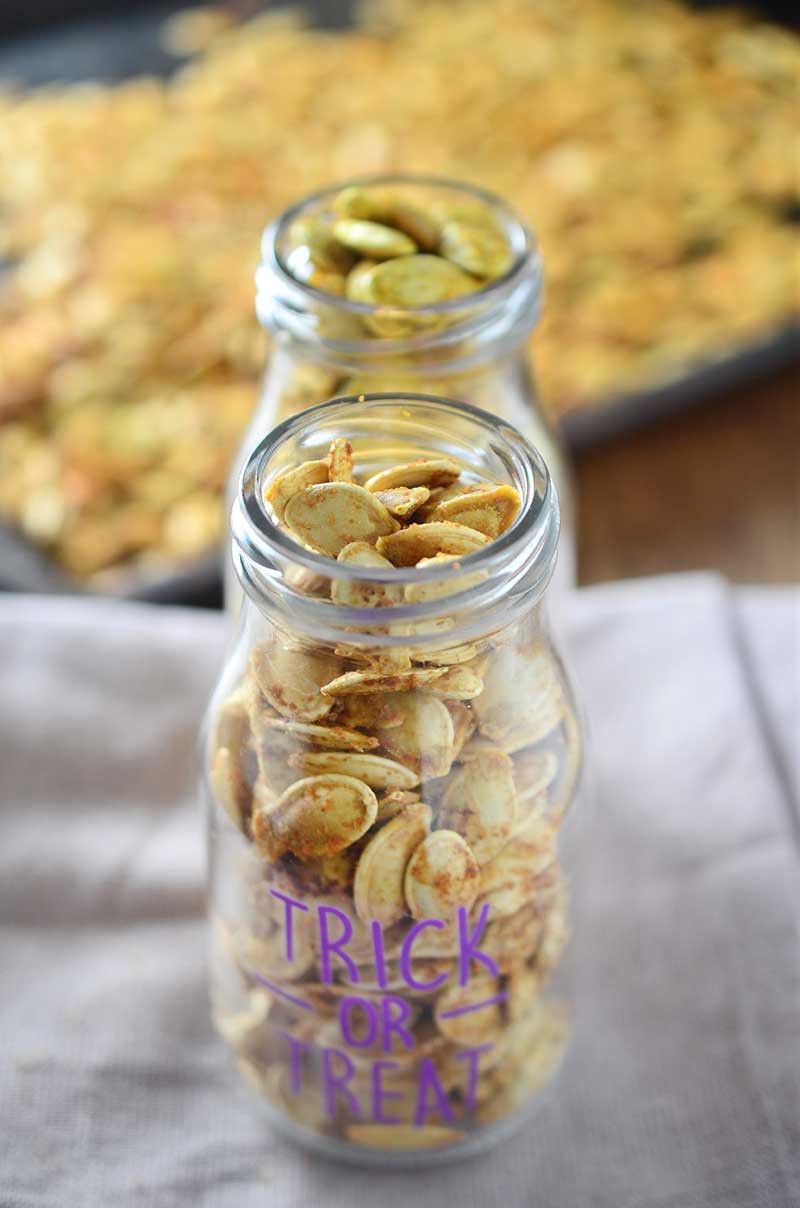 I can't say which flavor I liked the best. They were both really good and both really big hits with the whole family. We've been snacking on them all week and now that they're almost gone, I'm already starting to think about the flavors I'll try next year!
Happy Halloween, friends!