Roasted Rosemary Chicken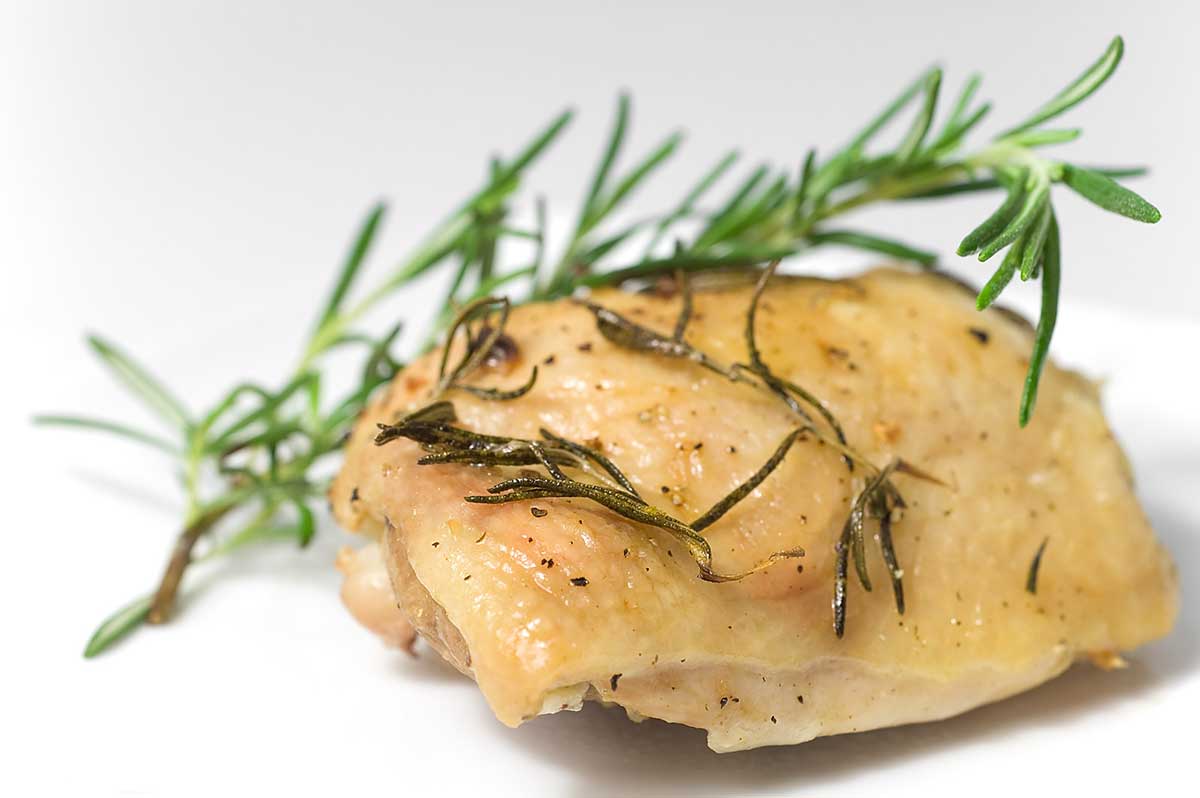 Fall has finally arrived. There is a crisp coolness to the air and I love it. Not only does it mean that the leaves will start changing, fires will start crackling and my favorite holidays are coming up, but it also means that comfort food season is finally upon us. For me, one of my favorite things to make this time of year is roasted chicken. So when I realized I had some rosemary I needed to use, Roasted Rosemary Chicken seemed like the natural choice.
Rosemary is one of my favorite herbs.  It is commonly used with beef and lamb but I also happen love it with chicken. Not only do I love the taste of rosemary, it's wonderful pine-like scent leaves my house smelling wonderful.
Just a note: I really like to let this marinate for a while  to get the full flavor of the rosemary. I mention this so that if you try it you can plan ahead.  I marinated mine for 3 hours.