Roasted Turkey Thighs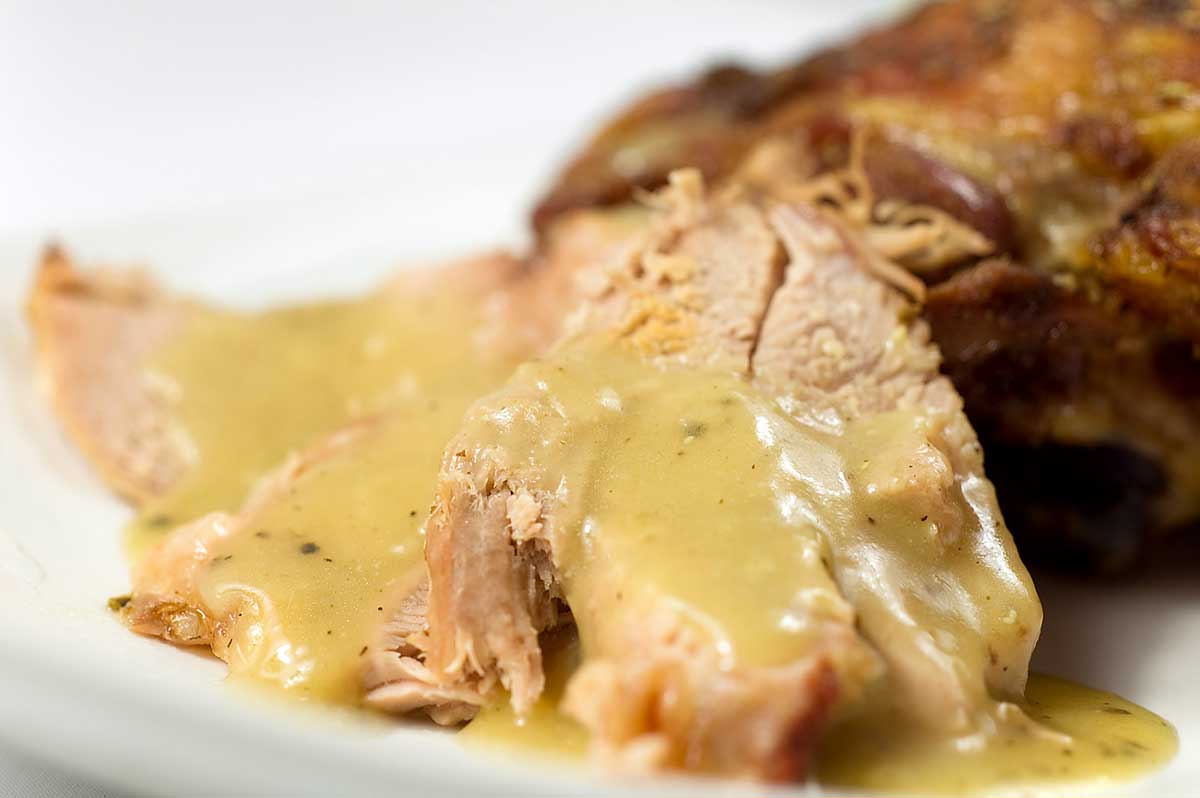 Thanksgiving is a mere 2 1/2 weeks away and that could only mean one thing, its Turkey Time! Wonderfully juicy, perfectly roasted turkey. For many people this means a big 10 or even 20 pound bird. However for those that are having a smaller gathering. Or for those, like me, who really prefer the dark meat, these roasted turkey thighs are the perfect option.  The meat is succulent and flavorful, everything I look for in my Thanksgiving turkey.
I have a small confession to make. I will not be making Thanksgiving dinner this year. The size of my apartment and the distance from family just doesn't allow for it. But I for one love all of the comforts that go along with Thanksgiving food so I have been making various recipes for the past month. These roasted turkey thighs were my first experiment. I found them at my local grocery store near the ground turkey and turkey cutlets. Once I got them home I simply brushed them with melted butter, rubbed them with a few seasonings and popped them in the oven. Soon after I was salivating at the wonderful smell of roasted turkey. Before I knew it I sat down to a lovely Thanksgiving dinner. The fact that it was right smack dab in the middle of October is a minor detail.