Rosemary Chicken Pizza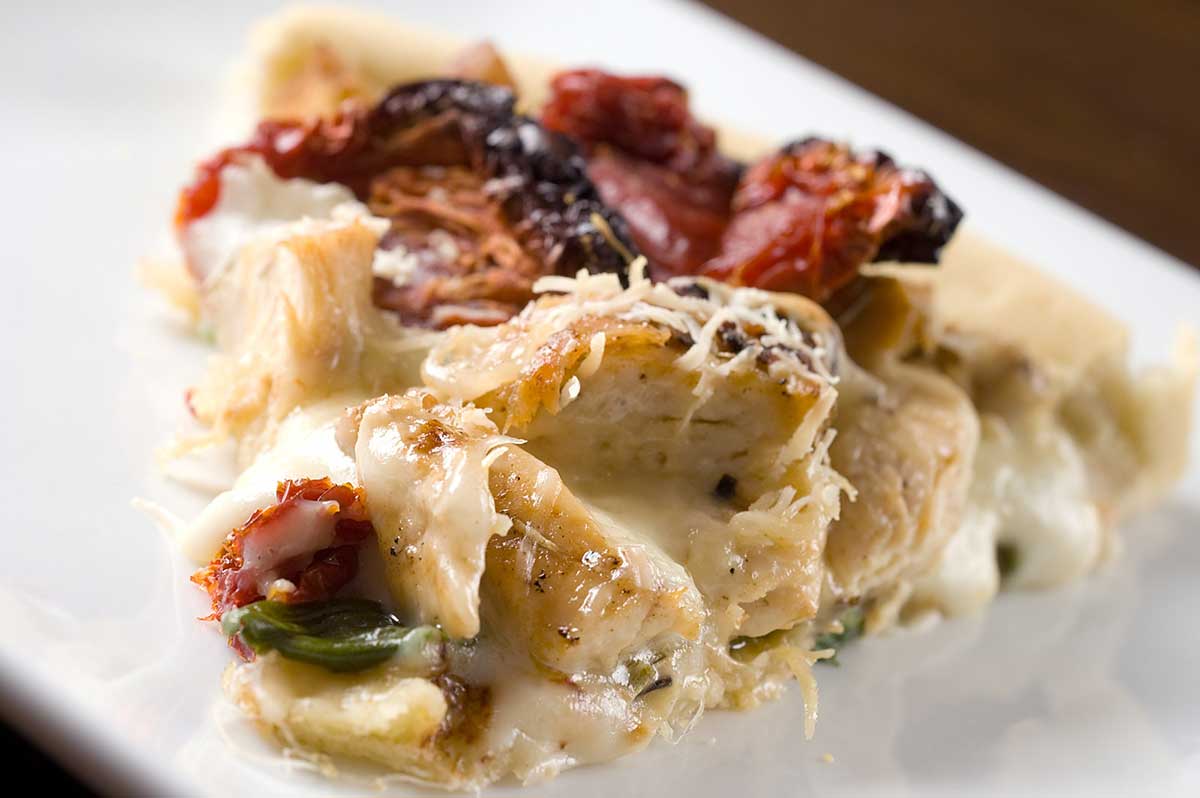 I'm not a huge chicken on pizza fan but Ryan is. Every time we order pizza he tries to get me to order one with chicken on it but I can never seem to do it. However, last week when I wanted to make pizza at home, I decided to give it a try.  I must admit, it might have changed me. Then again, this pizza was bound to make me happy since it had a little bit of all of my favorite ingredients, garlic, rosemary, sun dried tomatoes and spinach.
I cheated a bit on this pizza. I didn't make my own dough. I know, I know, this might be blasphemy in the eyes of some but I didn't have the time to let it rise not to mention I was out of yeast and didn't want to go to the store. I keep a frozen pizza dough on hand for an occasion just like this. It's nice to have that back up plan in a pinch.
If you have the time to make your own by all means do. You might even want to try this one with this pizza.