Salt and Pepper Chicken Wings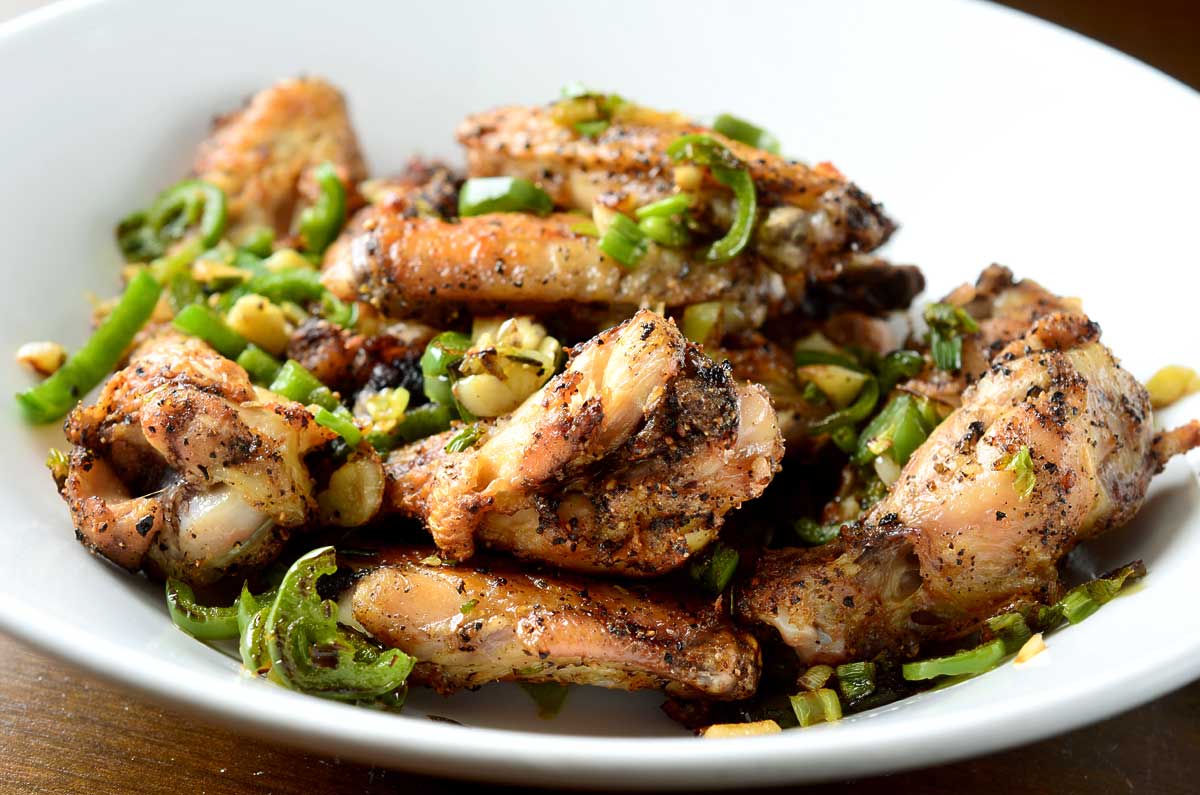 I just realized that it has been a little while since I posted a chicken wing recipe. And with all of the football we've been watching lately that just seems like blasphemy! So I decided that today I'd share another one. This version is baked, yet crispy but has an Asian twist with a salt and pepper base and then tossed in a mixture of sesame oil, jalapenos, garlic and green onions.
Whenever I think of a salt and pepper dish I always think of my favorite salt and pepper calamari. The pepper adds just the right amount of kick and it is just salty enough. That is exactly what I had in mind when I thought of making salt and pepper chicken wings. And it worked really well with them. I wanted a little bit more of a kick so I also added some diced jalapenos to the mix. The result was the perfect chicken wing a little spicy, a little crispy and all kinds of delicious.