Sausage and Pepper Stromboli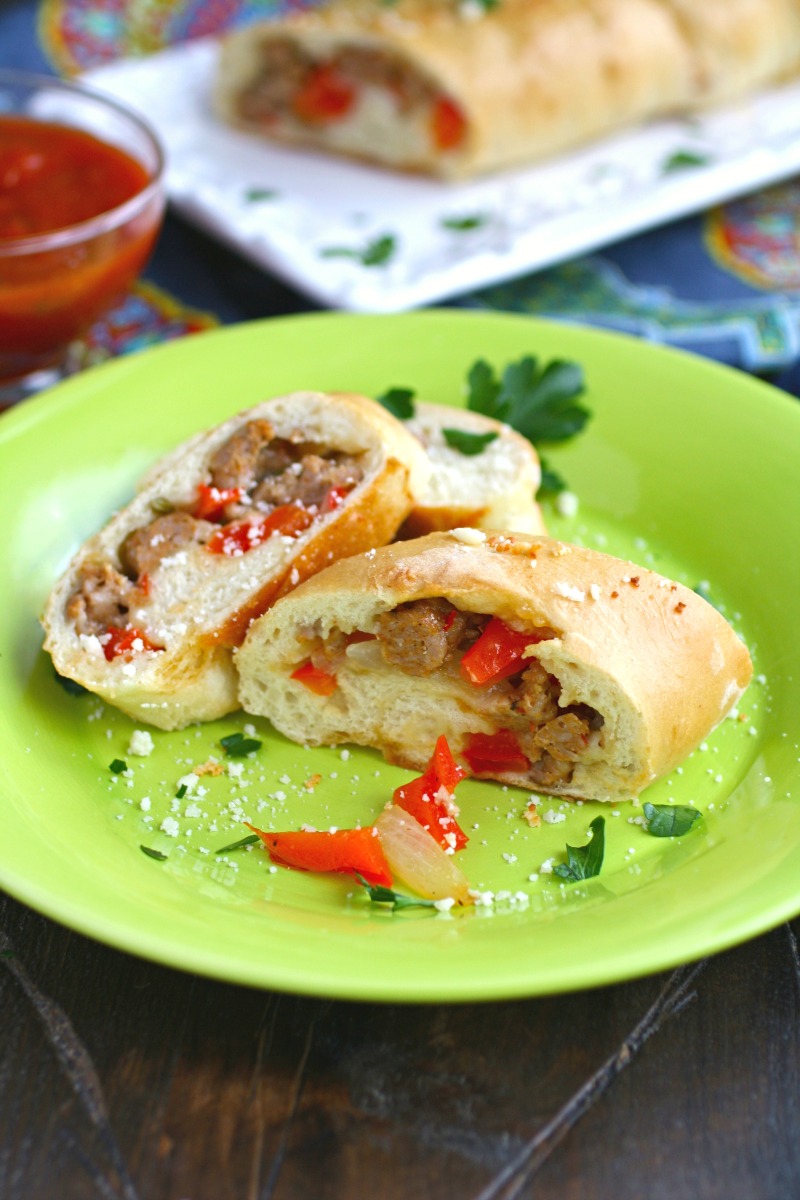 Sausage and Pepper Stromboli is a great family-friendly dish, and it's perfect as a snack or appetizer, too.
Who's ready for football and Halloween parties, and some fun and easy-to-make weeknight meal options? I am! I am! It's Patricia here from Grab a Plate, and my Sausage and Pepper Stromboli recipe is what you should reach for if you're waving your hands, too!
Mealtime is a bit more engaging when you're serving something fun and delicious, right? This can be especially true if you have little ones at the table. I think Sausage and Pepper Stomboli is so fun to serve, especially since it really is finger food. No forks and knives for this one!
Just pick up a slice, dip it into some marinara sauce, and…mmmmmm! Since I'm calling this finger food, imagine how great it'll be to serve at your next get together (think football games, Halloween parties, or when you and your pals gather to watch the latest episode of Scandal or The Walking Dead).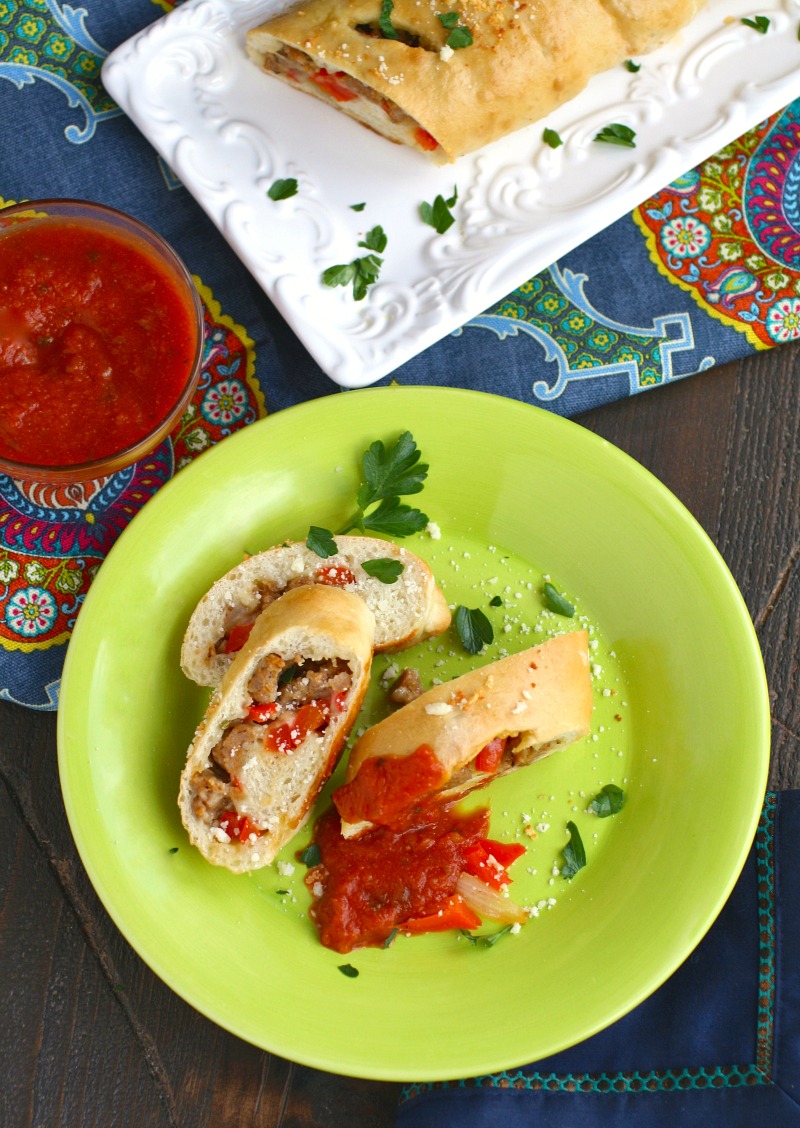 When you're not interested in ordering pizza, and you don't really want to fuss with dinner, Sausage and Pepper Stromboli wins every time!
This recipe makes two strombolis. Just divide your pizza dough in half and go from there. If you have grated Parmesan cheese in the fridge (I always do), sprinkle it over the tops right when it comes out of the oven. Even better with some fresh parsley pieces added to the tops, too.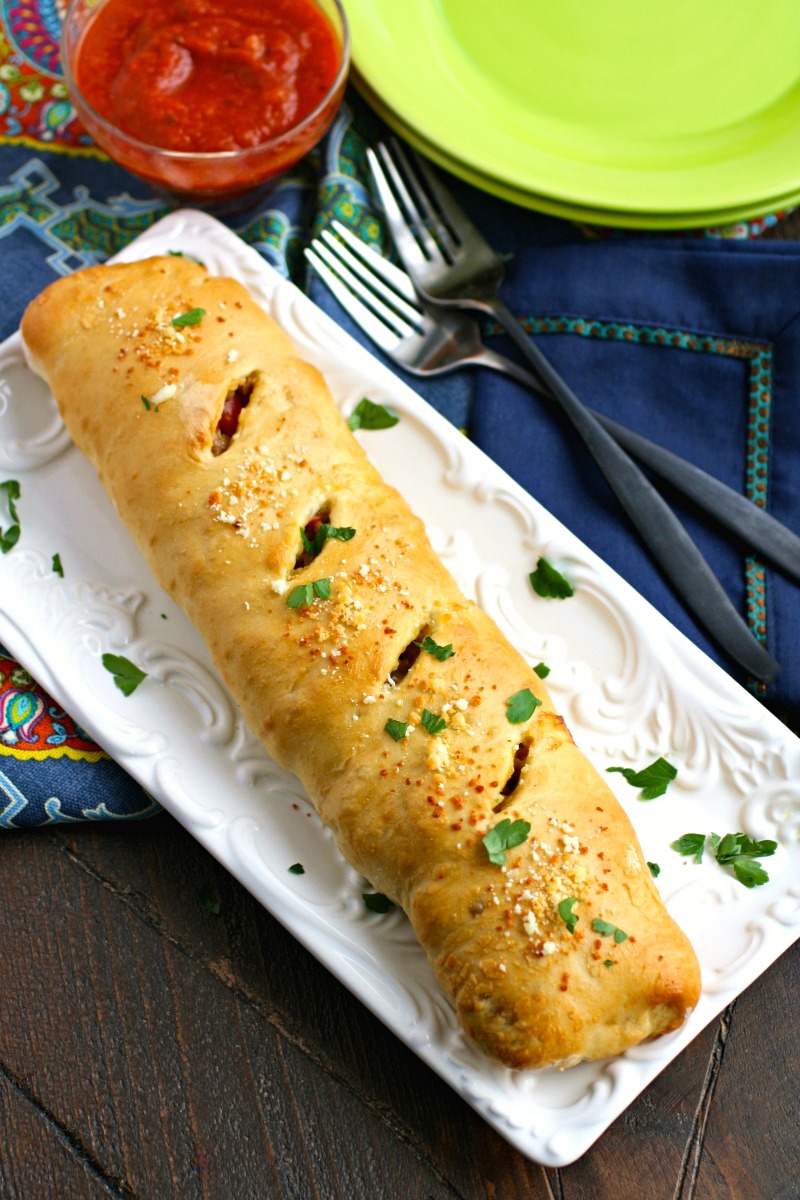 If you're serving Sausage and Pepper Stromboli for dinner, serve it along with a salad, or soup and some veggie sticks for a complete meal. When I made this, I had some left over. Don't think I didn't eat it cold the next morning for breakfast (if you love cold, leftover pizza this will win you over, too)!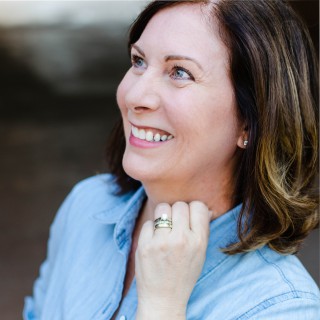 Connect with Patricia~ Blog ~ Facebook ~ Twitter ~ Pinterest ~ Instagram