Sausage, Pepper and Onions Pizza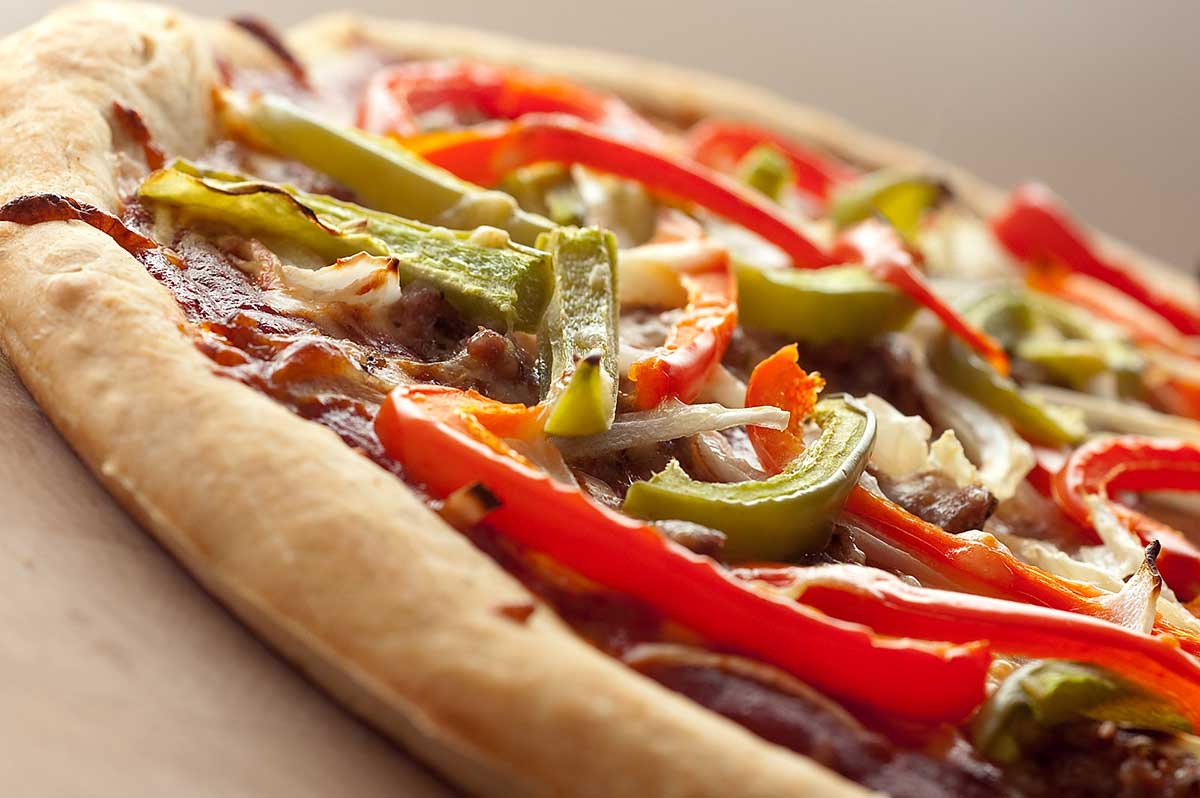 I was craving pizza the other night and didn't really want to go out for it or call the delivery guy so I decided to make some for Ryan and I. Traditionally I'm a pepperoni kind of girl but I didn't have any. I did however happen to have some Italian sausage, bell peppers and onions. From my experience with my Sausage, Peppers and Onions Pasta I knew it would be even more delicious combined with homemade pizza sauce and homemade crust. The result was delicious enough that I think I just may loose the delivery guy's number.
The idea of making your own pizza crust can make this pizza seem like too much work, but it really is more waiting time than anything. It took a little over an hour for me to make my pizza crust, including rising time, and I was really happy with the results. Making my own gave me the opportunity to add my favorite seasonings to to give it a bit of a flavor boost which can sometimes be a problem when eating pizza out.  However, if you don't have the time to make your own, you can always pick up a pre-made dough at the grocery store.