Sesame Pork Sandwiches with Sriracha Slaw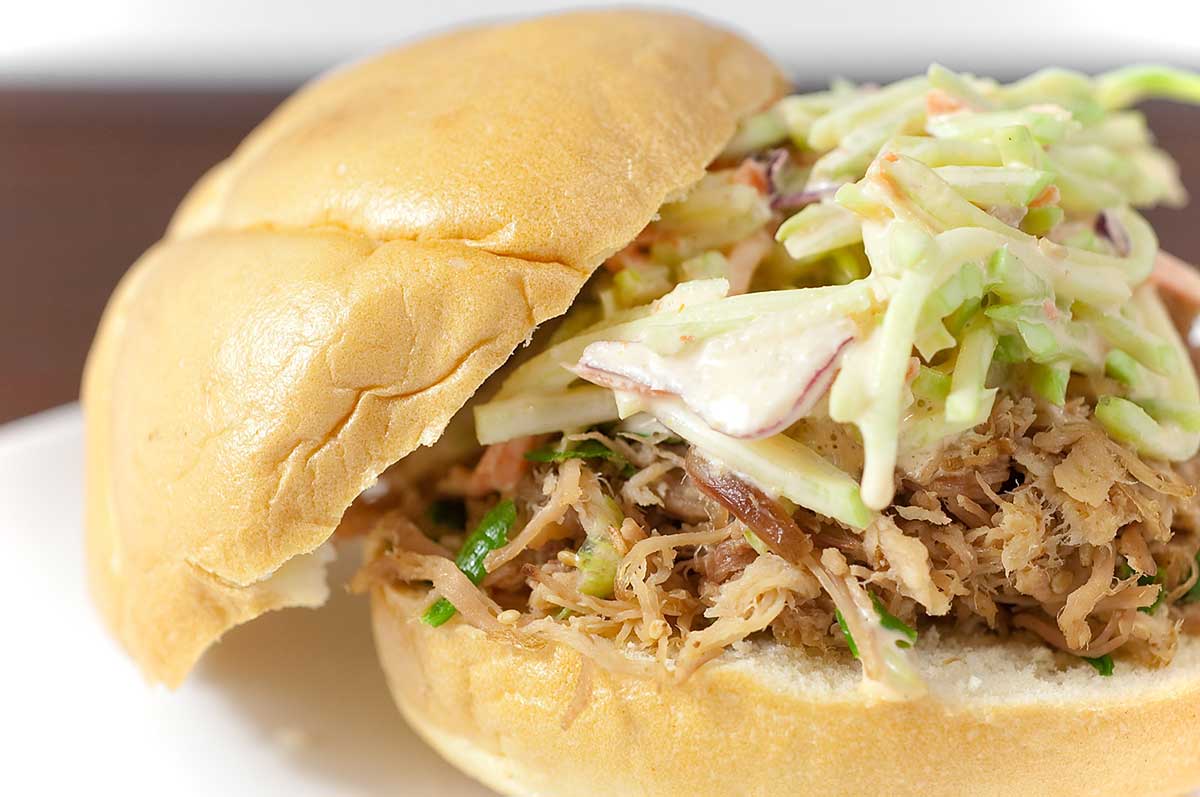 When I told you that you can get a lot of recipes out of one batch of slow cooker pulled pork, I wasn't lyin'. This dish was the 3rd dinner I got out of my recent batch of pulled pork. Unlike my previous recipes where I turned to the south (tacos, BBQ sandwiches) for my flavor inspiration,  I am turning to the east for this recipe.  I'm not talking about Spokane,  or even New York. No, I'm talking Asia. These sandwiches incorporate the succulent pulled pork but get an Asian inspired flavor boost from nutty sesame seeds and a tangy, spicy broccoli slaw.
To me a pulled pork sandwich just isn't a pulled pork sandwich without a tangy slaw on top. This time around I swapped out the traditional green cabbage slaw for a bag of broccoli slaw that can be found in the produce section at the supermarket. It is a mixture of julienned carrots, broccoli and red cabbage. And just as a pulled pork sandwich isn't a pulled pork sandwich without slaw, a slaw isn't  a slaw with out the creamy dressing that goes along with it.  To really get the Asian flavor I was looking for, I made a quick dressing with mayonnaise, rice vinegar, ginger and sriracha sauce. Next, I poured the dressing over the broccoli slaw and let the whole thing sit in the refrigerator for 30 minutes so the flavors could mingle and make beautiful flavor music. I'm tellin' ya it was like a symphony.