Sesame Shrimp and Spinach Noodles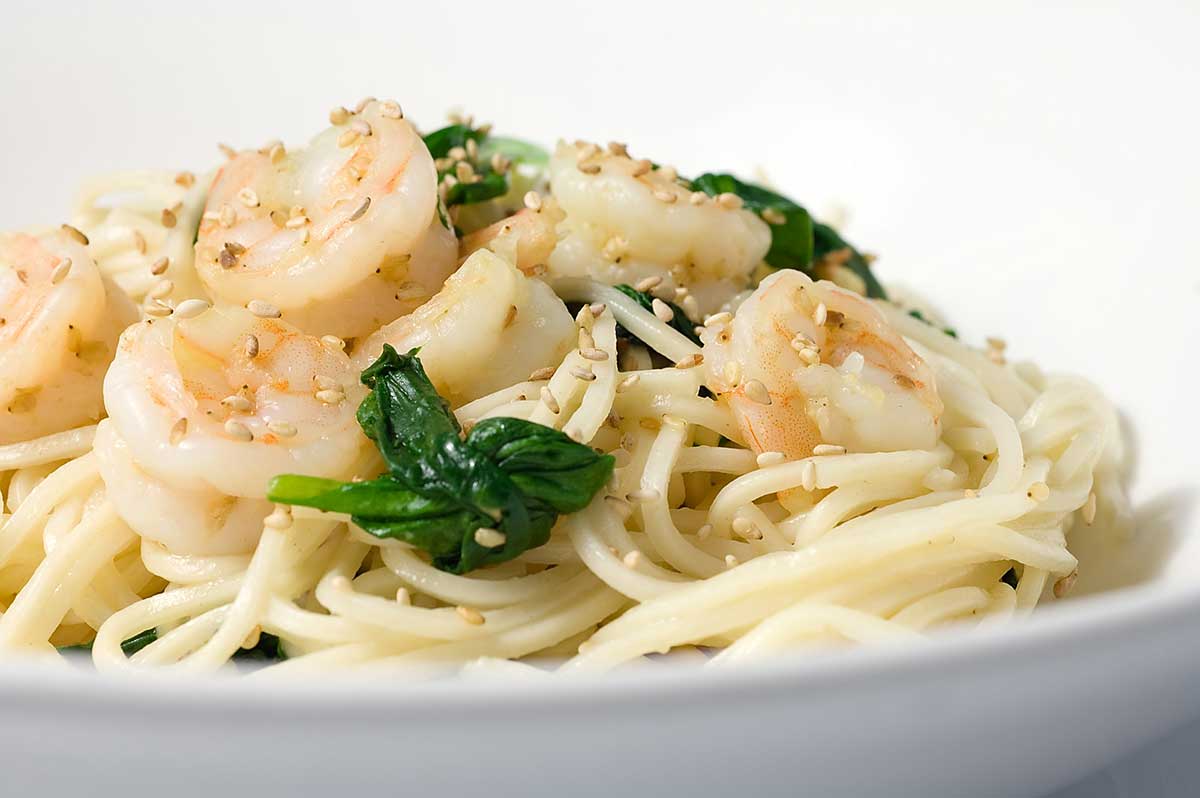 Is it just me or is there a lot  that goes into returning from vacation? Its almost like  I need another one. Between unpacking, laundry, grocery shopping, decorating for fall and returning to the gym and work, I have been one busy girl. But alas, I still need to eat. I just need to do it quickly. This super easy yet deliciously nutty sesame shrimp and spinach noodle dish helped me do just that.
Remembering my recipe for Sauteed Spinach with Toasted Sesame Seeds , I began to think that spinach, sesame seeds and sesame oil would be a great addition to pasta. Throw in some shrimp and you have a delightfully quick, easy and filling main dish.