Shrimp Summer Rolls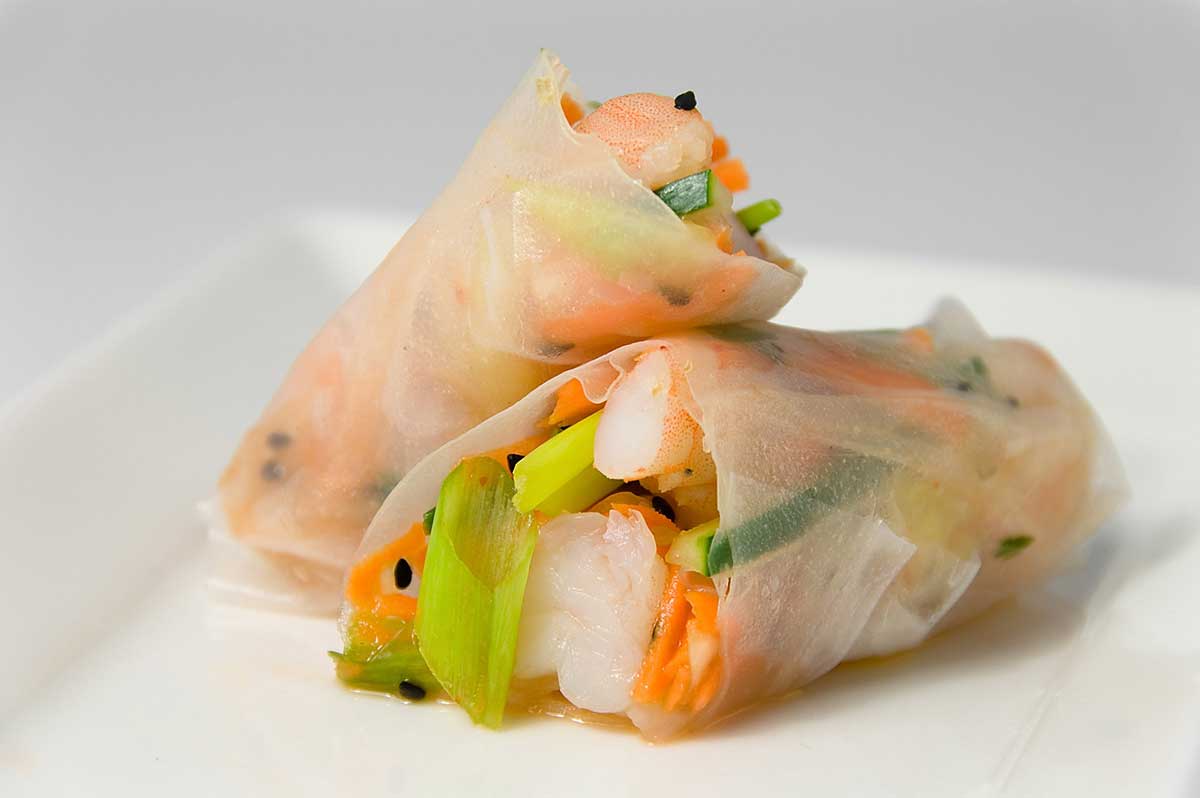 Mmmm…rolls. Not the kind you serve with turkey at Thanksgiving, but the Asian style wrap kind. The kind stuffed with tons of wonderful goodies. From ground pork to shrimp to veggies only.  I'm talking about egg rolls, spring rolls, lumpia, summer rolls, salad rolls. Whatever you want to call it, I love them.  You can get a variety of them in just about any Asian restaurant and I've even seen them popping up on many traditional American restaurant menus. Most of the time they are fried.  Now don't get me wrong, they are delicious fried, but a recent trip to a Thai restaurant inspired me to try the non-fried version at home. They are cool and crisp and stuffed with a tangy mixture of shrimp, cucumbers, carrots, cilantro, green onions and sweet Thai chili sauce.
Summer rolls, as they are most often called, include various kinds of veggies and usually shrimp all wrapped up in rice paper. Rice paper can be a little hard to work with because it is so fragile. So although this recipe makes about 10 rolls you will want to have a few extra rice paper wraps in case one rips. You can pick some up at your local Asian market.
I love the nutty flavor that sesame seeds add to this dish. I chose to use black sesame seeds because I loved the color of the black with the pink prawns. If you can't find them feel free to substitute regular white sesame seeds that you can find in just about any grocery store.