Shrimp and Andouille Jambalaya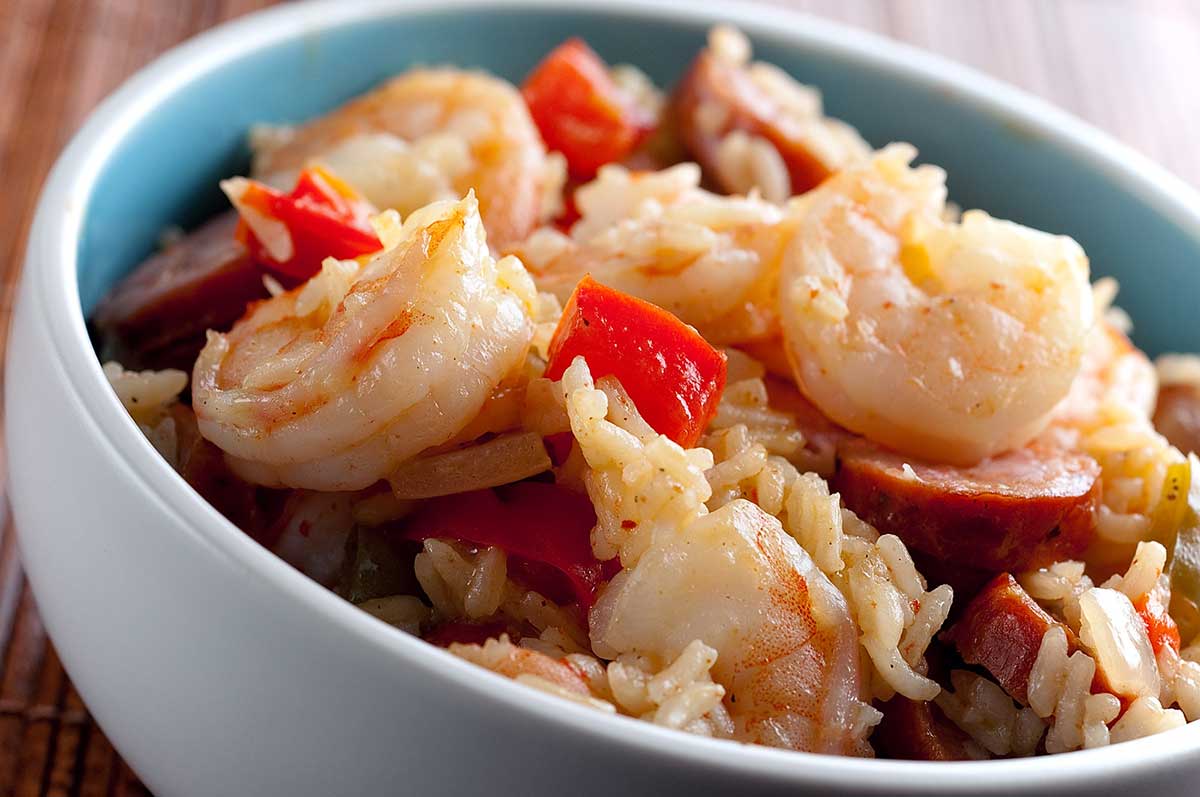 I hear that some people across the country are actually experiencing summer like weather here at the end of May. However, here in good ol' Seattle we are not so fortunate. No not at all. Actually it feels quite like March outside despite the fact that I signed a document with the date 5/27 on it yesterday. Because of this lovely weather we're experiencing warm one pot dishes like this are still part of my meal planning. And heck, you'll probably have a rainy summer day at least once this year where this dish with spicy andouille sausage, succulent shrimp, rice, bell peppers and Creole seasoning will be sure to warm you up.

Jambalaya can be tricky to share a recipe for. After all, I'm sure everyone and their cousin Bob has a recipe for jambalaya and imagines that dish whenever they hear the name. So I'm offering you my version today. Unlike most jambalaya recipes, this one does not have chicken. I didn't have any. I did however have shrimp and andouille sausage which make a wonderful combination. I also added some bell peppers, onions and garlic. Really what's not to love?