Shrimp and Bacon Linguine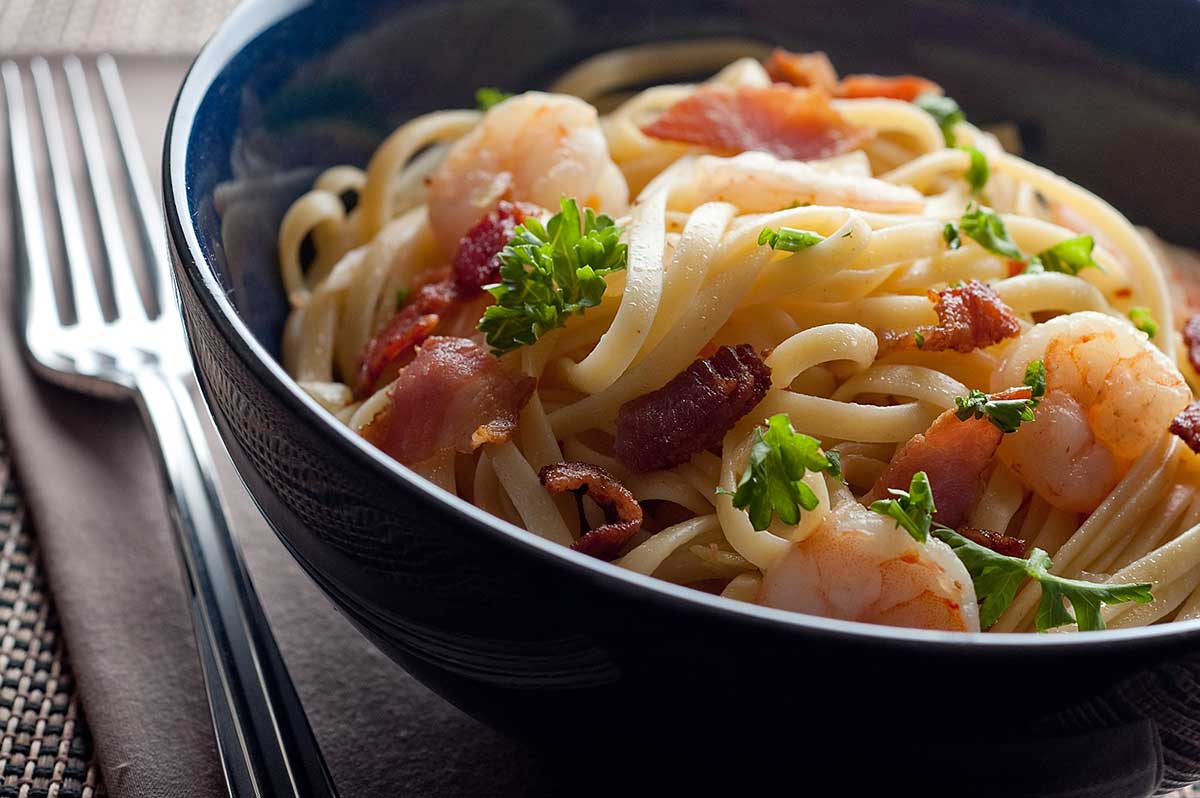 I recently got a copy of The Flavor Bible. I figured it would help me find new flavor combinations that I had not previously thought of. And boy was I right. My latest flavor combo, which for some strange reason I had yet to try, is shrimp and bacon. I'm not quite sure why I had never tried it before but man oh man is it delicious. Take this pasta for instance with shrimp, bacon and onions trust me when I tell you you won't be able to get enough.
I don't normally recommend things on this blog, but I really am a fan of this book. Its not new, its been out for a while but I just bought myself a copy. It's not your typical cookbook as there are no recipes in it. Instead it has hundreds of ingredients and tells you what flavors go best with each ingredient. I've learned so much from it already and I've only had it a week or two. For this reason, I'm also going to give away a copy. All you have to do is leave a comment telling me your favorite flavor combination. Sweet, salty, sour. Whatever. I'm curious. My personal favorite: garlic and onions. I'll pick a winner at random.
Now on to the recipe.
Serves 4 – 6
You will need:
Enjoy!